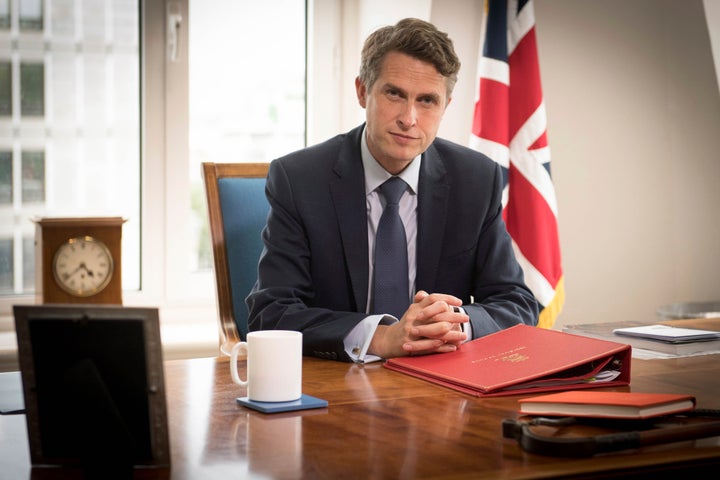 Education secretary Gavin Williamson has been accused of seeking "revenge" on teaching unions that stood up to him over school reopening after he scrapped an £11m adult education scheme run by the TUC.
The Union Learning Fund (ULF), which offers union members training in maths, English and IT, was first set up by the Blair government in 1998 and trains a quarter of a million people a year.
But Williamson has decided to withdraw taxpayer cash from the project at the end of this financial year.
The move, which comes just a week after Boris Johnson pledged to put skills at the heart of his political mission, has prompted a cross-party backlash within Parliament, trade unions and the further education sector.
One MP said that the move looked like "Gavin's revenge" on teaching unions that had dared to question his school reopening plans earlier this summer during the coronavirus pandemic.
Safety fears meant that re-openings had to be tightly restricted, despite pledges by Williamson and Johnson to ensure all primary pupils would get face time with their teachers. The education secretary has also come under heavy criticism from unions and others over the A-levels fiasco.
The decision to axe the training scheme, which was slipped out in a letter to the TUC, has prompted a request for an urgent Commons statement next week with calls for the cabinet minister to rethink his plan.
Former skills minister and education select committee chair Rob Halfon told HuffPost UK: "We seem to be saying as a government, just for the sake of a bit of short-sighted union bashing, let's take this money away from 250,000 people who will potentially be affected.
"The politics are pretty poor, given Frances O'Grady [TUC general secretary] supported the chancellor's jobs scheme and stood next to him in Downing Street only recently.
"I have made clear that personally I did not appreciate the behaviour of some of the unions in school re-openings. But you've got to separate those kinds of things from something that does good work like the ULF. It's a grassroots-based, trusted organisation that is proved to have delivered great training. The government has got to reconsider."
Shadow education secretary Kate Green said: "It takes a unique level of incompetence to scrap a policy that works for workers, businesses, and our economy, but Gavin Williamson has managed it.
"Tens of thousands of people benefit from UnionLearn [the TUC organisation that now runs the ULF] every year, and the government are now denying them these opportunities with no justification. They must urgently review this short-sighted decision."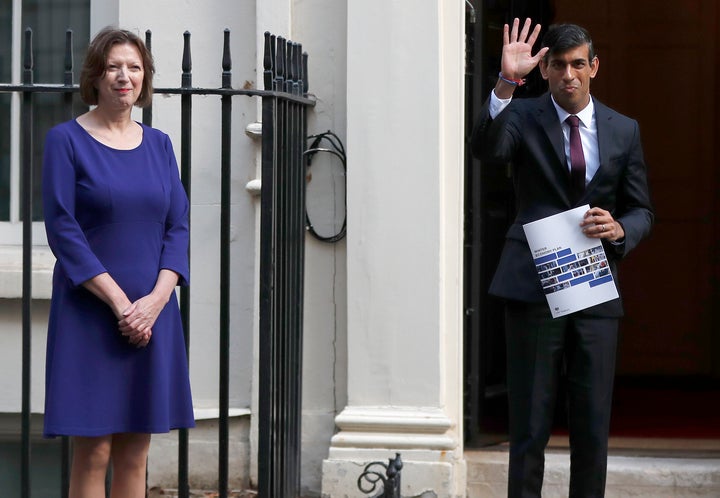 According to a report published by the Department for Education and UnionLearn in 2018-19, every £1 invested in the fund resulted in a total economic return of £12.30.
The scheme has been particularly active during the pandemic, helping workers develop skills online and to gain new qualifications.
Hilary Benn, who helped devise the scheme, said: "Having worked with David Blunkett to set up the Union Learning Fund, which is all about levelling up and has been such a success in helping workers to develop skills, build confidence and gain qualifications, there is no justification for getting rid of it. None whatsoever.
"It is a shameful decision and I'm sure there will be a big campaign to get the Government to change its mind."
Kevin Courtney, joint general secretary of the National Education Union, said: "Thousands of people have benefited from the work provided by the Union Learning Fund over many years, so it is disappointing that the government is proposing to cease funding.
"Any substitute will struggle to match it for expertise and value for money. We urge government to think again."
A TUC spokesperson said: "The TUC is seeking urgent meetings with ministers about UnionLearn funding.
"UnionLearn provides learning and skills opportunities to a quarter of a million working people each year.
"The prime minister has been clear on the importance of skills to rebuilding the economy. UnionLearn should be recognised by ministers as a valuable national asset, with particular importance now for the nation's plans to build back better."
Bob Harrison, chair of governors at Northern College and another key figure in the setting up of the fund, said it was "bizarre" that the PM could promote skills and then decide to end ULF funding.
"The impending rise in unemployment makes the work of the UnionLearn representatives promoting learning in the workplace critical."
A Department for Education spokesperson said: "We have taken the decision not to continue to provide grant funding to UnionLearn in the next financial year.
"We will instead be investing the money to directly support further education colleges, other training providers and our new £2.5bn National Skills Fund to help more people learn new skills and prepare for the jobs of the future.
"The prime minister also recently announced a new 'lifetime skills guarantee' offering adults without an A-level or equivalent qualification a fully-funded course."