The former 'Geordie Shore' star has teamed up with Easilocks to create the 40-piece cosmetics line, which includes a contour palette, eyeshadow, highlight, lip tints and brushes - none-of-which have been tested on animals.
"I am so excited to announce my new makeup range Flique," said Crosby.
"It has been my dream to launch my own makeup range. I get so many comments from my fans asking for makeup tips and breakdowns of my look, so this is for them."
The range includes a six-shade contour palette (£24.99), two 10 shade eye shadow palettes (£34.99), a 10-shade highlight palette (£39.99), a 10-colour lip tint collection (£19.99 for two of 10 shades), brush sets (£39.99 for seven or £49.99 for 14) and false eyelashes (£20.99 for a set of three pairs.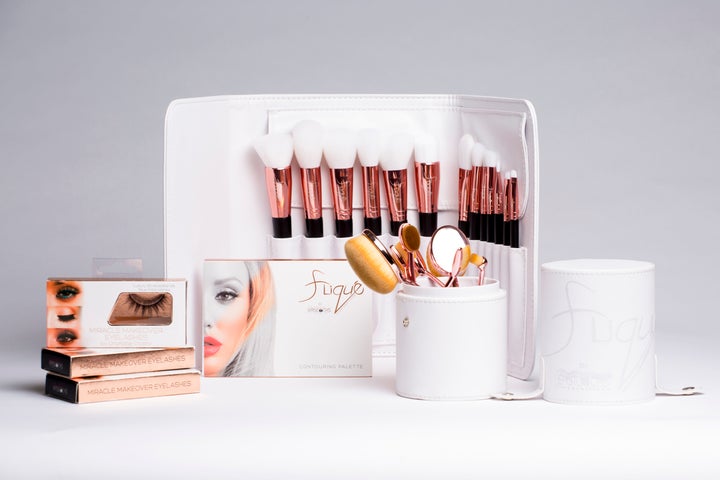 If you're looking for application tips Crosby has shared a video showing how she applies the contour palette.
Popular in the Community