An investigation into a charity fronted by George Galloway has identified a litany of failings and concluded there is "no evidence" it conducted any charitable activity or distributed any humanitarian aid.
The Charity Commission said trustees of Viva Palestina "had failed to be publicly accountable" and could not prove they had "met their legal responsibilities for ensuring that charitable funds were properly used, adequately protected, and not misused".
Viva Palestina (VP) was established in 2009 and, through a high-profile media campaign, claimed to have raised £1m in public donations in three months to deliver a humanitarian convoy to the Gaza Strip.
An earlier investigation by the Charity Commission (CC) found VP actually raised only £180,000 in donations during this period.
At the time of the first convoy, former MP Galloway, who was not a trustee but was listed as a "subscriber" and had signed the charity's constitution, said in a statement: "I have launched a major initiative in response to the humanitarian crisis in Gaza."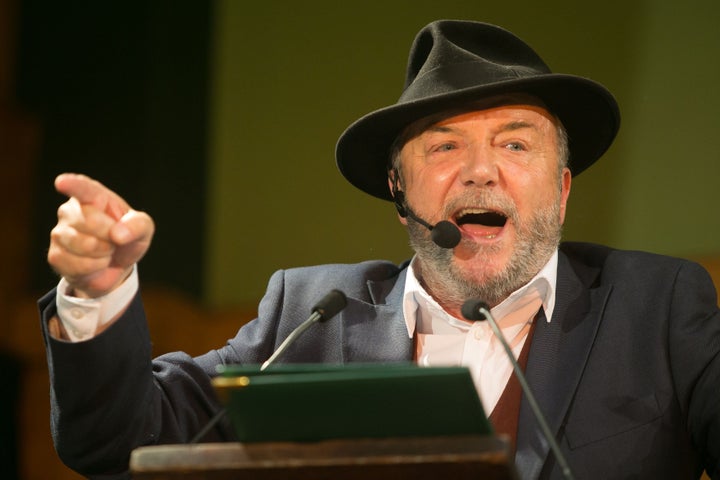 The Charity Commission began looking at VP in the same year after forcing the trustees to register as a charity and imposing an action plan.
A second inquiry began in 2013 after trustees ignored the plan and failed in their statutory duty to submit annual returns and accounts for the previous three financial years.
The CC's latest a number of failings, including:
no evidence of any budgets or financial planning
bank accounts operated by only one signatory
no evidence supporting expenditure for a significant number of payments
inadequately maintained personnel and payroll records
no contracts of employment
no expenses policy in place and reimbursements made to employees and volunteers without complete records of expenditure
no records of donations in kind
The report concluded: "In summary, the charity was not properly governed, managed or administered by its trustees – as a result of those failings its reputation, that of the wider charitable sector, and charitable funds donated by the public to the charity were put at risk."
Ron McKay, Galloway's spokesperson, described the findings as "nonsense", telling the Guardian: "A quick viewing of YouTube would have shot this down. Viva Palestina took hundreds of vans, cars, lorries, ambulances, you name it, to Gaza and they were not empty I can vouchsafe.
"If the participants' pockets were also stuffed with money which they gave to Gazans, I don't know. But I hope they did."
"Finally, to reiterate, VP was set up as a campaign, it was the Charity Commission, in an undisguised attempt to shut down the politics, which decided it was a charity. For this kangaroo judgment they haven't even attempted to contact me or any of the others involved, which doesn't surprise me in the least. I don't even accept the premise of it, far less the conclusion. I'm proud of what we did."
On Sunday, the football club condemned the former MP after he said their defeat in the Champions League final meant "no Israeli flags on the Cup".
Galloway, former MP for Bradford, hosts shows on Russian state-backed channels such as RT and Sputnik.
A recent ruling from Ofcom found one of his broadcasts breached UK rules in a segment about the poisoning of Sergei Skripal.
He has been outspoken in his belief that accusations of anti-Semitism in the Labour party is a "black op" fuelled by "Goebbellian propaganda" to "slander" Jeremy Corbyn.