Gloria Steinem and Dorothy Pitman Hughes have released a limited edition charity t-shirt to help promote equal rights and it's fabulous.
The friends and activists who have been championing women's rights for decades, teamed up to design the limited edition tee.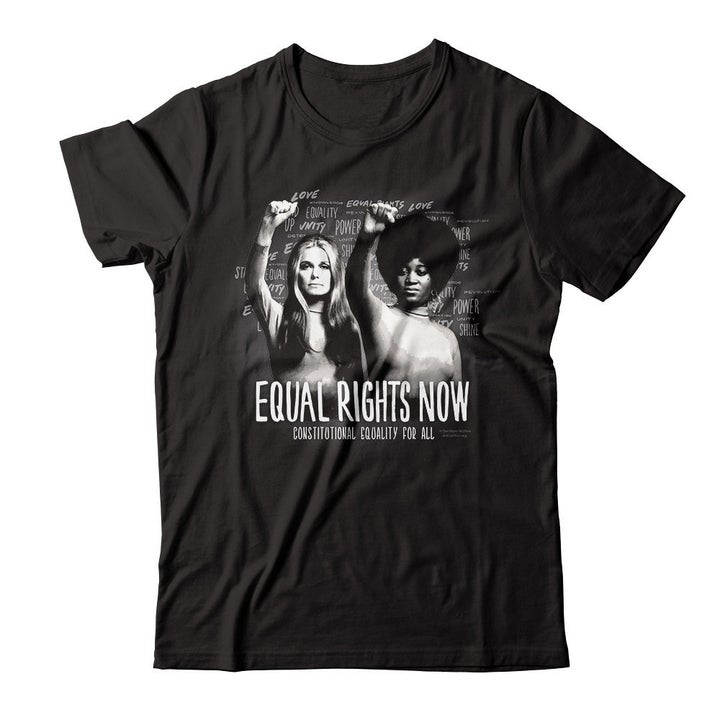 Taking to Facebook, Steinem shared a picture of her wearing the t-shirt with pride on Wednesday 19 July.
"Equal rights now! Here's my first ever limited edition charity tee that I designed with Dorothy Pitman Hughes based on a photo of us taken 46 years ago," Steinem wrote.
"100% of the profits from the sale will benefit the ERA Coalition, which is working to ratify the Equal Rights Amendment, guaranteeing equality under the constitution for women and girls.
"Only available for a limited time. Constitutional equality for all isn't a dream—it's a right. Let's finally pass the ERA."
Several celebrities have taken to Instagram to share a snap of them wearing one: