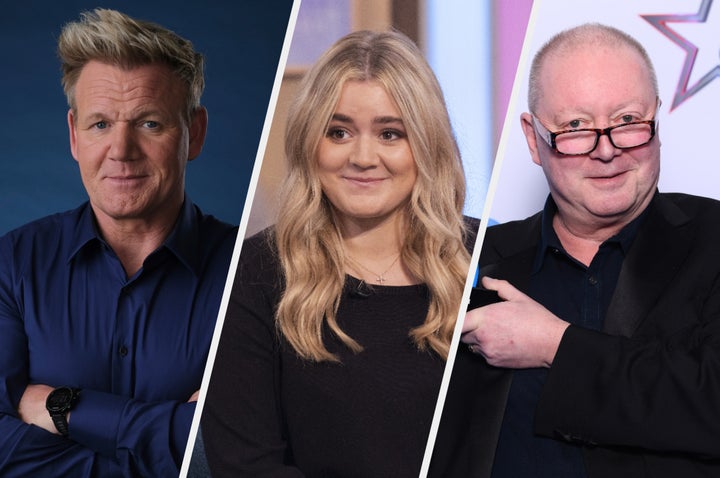 The TV chef said he was "proud" of Tilly for standing up for herself after Steve called her a "chubby little thing" as he discussed her Strictly Come Dancing stint on his LBC show earlier this month.
Gordon said: "It made me feel very proud that she stood up and said, 'I'm not taking this.'
"She is 19-years of age for goodness sake – busting her arse off and attending university by Zoom and learning the most extraordinary moves with Nikita.
"I think it was a breath of fresh air that level of standing up and saying, 'We're not going to tolerate that.'"
He continued: "It is a very sensitive issue whether you are a girl or a guy.
"I am someone who has always struggled with their weight.
"I have to train, we eat all day. I pick, we graze, we are around food 24/7.
"If we don't train I'd be 350-400 pounds – so all credit to her."
Steve, who hosts the weekday 4am to 7am slot on LBC, had said on air: "She can't blimming well dance!
"I'm bored of her already. She's a chubby little thing isn't she. Have you noticed? Probably her dad's cooking I should imagine."
In her statement, Tilly said that "being called out on a national radio station by a 67-year-old man is a step too far".
"Steve - please feel free [to] voice your opinions, however I draw the line at commenting on my appearance. It's such a shame that someone is trying to make such a positive experience negative," she said.
"Please remember that words can hurt and at the end of the day I am only 19 and I'm so grateful for all the amazing opportunities I have been able to take part in, and I understand that being in the public eye obviously comes with its own repercussions and I've been aware of this from a young age.
"However, I won't tolerate people who think it's okay to publicly comment and scrutinise anyone's weight and appearance."
It was later reported Steve had issued a private apology to Tilly, although neither party has publicly confirmed this is the case.
According to the Ofcom website, Steve's show received 840 complaints from listeners after he made the remarks on 18 October.
The broadcasting regulator will now assess the complaints, as is standard procedure, before deciding whether to formally investigate.