A mum has shared a photo of her "two fighting miracles" showing the touching bond between her dad and her 10-month-old son.
Brandy Gregware explained her dad has had two open heart surgeries, 18 stents, a pacemaker, a stroke and "many mini heart attacks".
She uploaded a photo of him holding her son Kolbie, who had his first open heart surgery when he was four months old, having been born with a heart defect.
"My dad's last admission was at the heart failure hospital in Atlanta," Gregware explained.
"They were able to give him a medicine that helps his heart beat a little stronger. Once the medicine is no longer effective we will be saying our goodbyes.
"Kolbie was born with a heart defect, pulmonary vein stenosis, pulmonary hypertension, chronic lung disease, kidney disease and Down's syndrome.
"He is 10 months old and has spent seven of those months in the hospital.
"His last admission he was on life support for more than two and a half weeks because he had a cold."
The mother went on to explain the past year had been "extremely hard" for their family, because both her dad and her son had been in and out of hospital constantly.
"There was several times my dad refused to go to the hospital until his Kolbie Lee came home," she added.
"I sit and watch my dad hold Kolbie for hours. You can definitely see the love and bond these two miracle fighters have in this picture.
"My dad's life is slowly ending and my son's is just beginning. I will cherish this amazing picture the rest of my life."

Gregware's photo was shared nearly 1,000 times within four days of being posted.
"Absolutely a true connection they both share," one person wrote. "Their love for each other is just beyond words."
Another commented: "I cried reading this. What a beautiful moment captured forever.
"Don't ever stop fighting."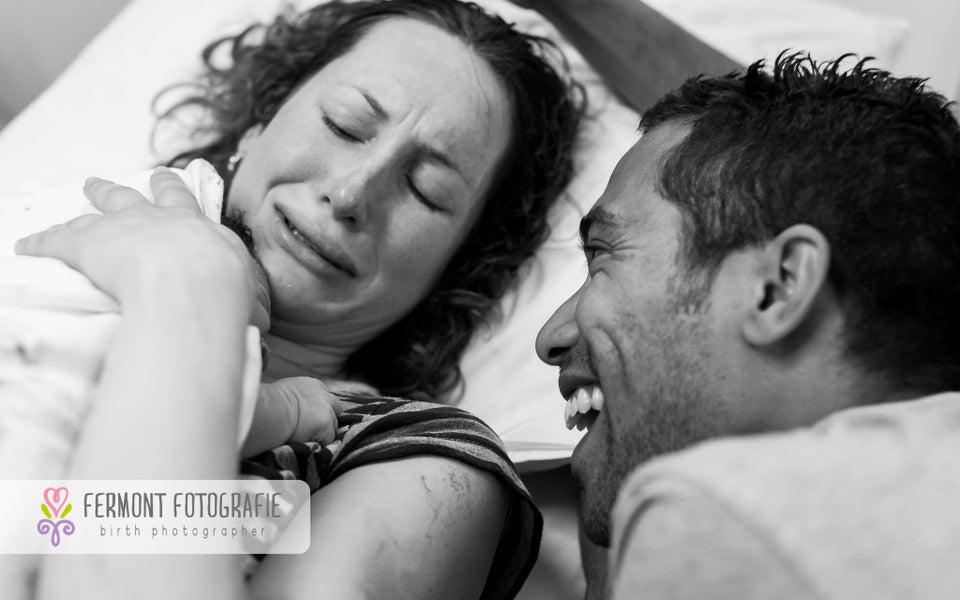 'First Moments' Birth Photography