British historian and author Greg Jenner has announced he and his wife have welcomed a baby girl after five years of fertility issues.
Jenner, best known as a consultant for the BBC's Horrible Histories series, shared an emotion-filled Twitter thread on Monday night charting his and his wife's turbulent journey to becoming parents.
Following two miscarriages, an ectopic pregnancy and failed IVF attempts, Jenner revealed the pair welcomed a baby daughter called Esmé on Thursday.
In his Twitter thread, the historian shared candid details of their fertility journey in the hope that it will raise awareness of the issues many couples face.
"I'm sharing this story because infertility is an agony often felt in private," he wrote. "People rarely knew how to talk to us. It sometimes made me angry there wasn't more awareness. But I get why that is because I kept it hidden. I was scared. And I still don't want to talk about it now."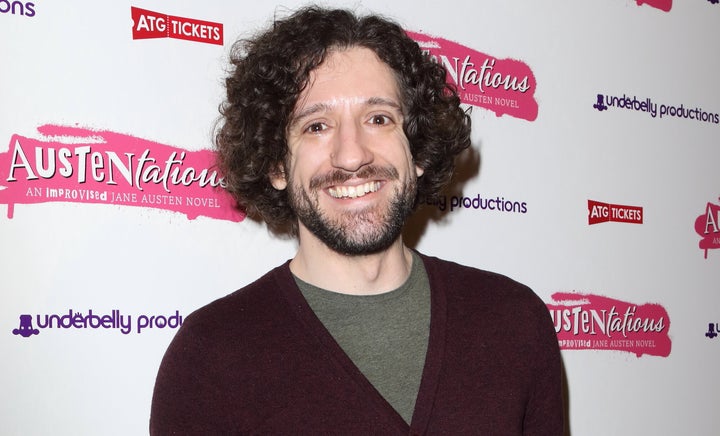 In 2014, Jenner and his wife started trying for a baby however after two years, there was still no sign. In 2016, they suffered two miscarriages, and in early 2017, the couple were dealt another terrible blow – an ectopic pregnancy. "I can't tell you how devastating it was to feel hope then despair on a loop," Jenner recalled.
The next step for the couple was IVF, however NHS criteria required they waited three years. "All the while our natural fertility decreased," said Jenner. "It's a catch 22."
The pair were funded for two rounds of IVF on the NHS, but both rounds failed. "It was doubly heartbreaking because IVF is utterly brutal and watching my wife suffer for no end result was truly horrible," Jenner said.
Following this, the couple made the "biggest decision" of their lives and put all their savings into private IVF. In 2018, after four rounds of IVF (privately funded), one of them worked.
"Immediately we began fearing another loss; four years of grief conditions you to constantly expect bad news," he said. "Every growth scan was terrifying."
Jenner's wife also began suffering with hyperemesis gravidarum (HG), a pregnancy condition characterised by severe nausea and vomiting.
"IVF is utterly brutal and watching my wife suffer for no end result was truly horrible."
"She endured nearly 20 weeks of vomiting 8-12 times per day," said Jenner. "She lost so much weight, and was hospitalised twice for dangerous dehydration. It was not fun. She was still working full-time. She felt like death warmed up. But the pregnancy stuck."
With a renewed sense of optimism, Jenner finished the book he'd been working on 10 days before the baby's due date. On Thursday, they were elated to welcome baby Esmé into the world.
"Thanks to my wife's incredible courage — and the kind support of friends, family and medical staff — and, after 15 years together, and five years of pain, we finally held our baby," he tweeted, alongside a photo of him holding his tiny daughter.
"She's called Esmé, she has a ridiculous amount of hair, and she's amazing."