One in 20 women will spend a whopping £50,000 on colouring their hair in a lifetime, according to a survey, which reaffirms that well-known Fleabag line: "Hair is everything."
More than one million women in the UK spend at least £100 on having their hair coloured at a salon every six-and-a-half weeks, the survey has revealed.
Meanwhile one in four women spend £18,370 over the average adult lifetime, or the equivalent of £291.60 annually altering the natural colour of their hair.
Of the 2,000 women surveyed via OnePoll for Living Proof haircare, a quarter said they are more likely to spend their wages on getting their hair done than paying for the gym or exercise classes.
The survey suggested the 22 million women colouring their hair do so in a bid to feel "more confident" or "more attractive". But when we asked HuffPost readers, it turns out there's more to it than that. Here's what they told us.
'It's as refreshing as a facial'
Lucy Turner, 28, from London, is not a fan of her natural hair colour, which she describes as "mousy", so dyes her hair various shades of blonde – and has been doing so since the age of 14.
She's not alone – blonde is the most popular colour change in salons, too, with 44% of women surveyed going blonde with highlights or similar.
Turner likens getting her hair dyed to how she'd feel after a spa treatment.
"I always feel refreshed post-colour, it's similar to how a facial or manicure makes you feel," she says. And despite looking for deals when she gets her hair done – always at a salon – she still ends up forking out around £120 a colour.
"I've been to places that charge a lot more," she adds. "It costs a lot and there's not really a way around it."
'It makes me feel like a new person'
The average dye job takes around two hours and 46 minutes, meaning some women are spending up to 1,260 hours – or just under two months of their lives – sat in the stylist's chair.
However, some people go the DIY route, like Christina Sylvester, 25, from Manchester, who says she colours her hair out of boredom or restlessness.
"I've always messed about with my hair and like trying new things," she says. "I've had black, blonde, red, purple and green."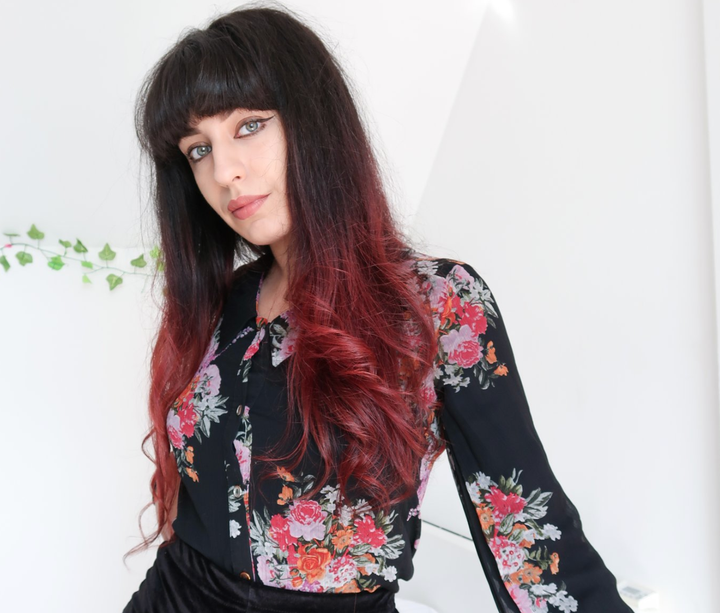 Rather than relying on a salon and forking out a lot of money, she dyes it at home and tops it up every other month, which costs her about £6. "It makes me feel like a totally new person," she says. "I do have to switch up the colours – or try a lighter/darker shade – if I get bored of the one I'm using though."
The average woman will go through six different hairstyles in their lifetime, and four varieties of colour, the survey also revealed.
'It's a way to express myself'
Just 18% of those polled have had the same colour hair for their entire life and Luisa-Christie Walton-Stoev is certainly not one of them – her hair is currently a royal blue.
The 29-year-old who lives in London likes colouring her hair because it helps her to feel "badass" and "unstoppable". She visits a hair salon two or three times a year, and will top up the colour herself between visits at home. "I've spent a lot of money at salons, ranging from £50-£200 a time," she says.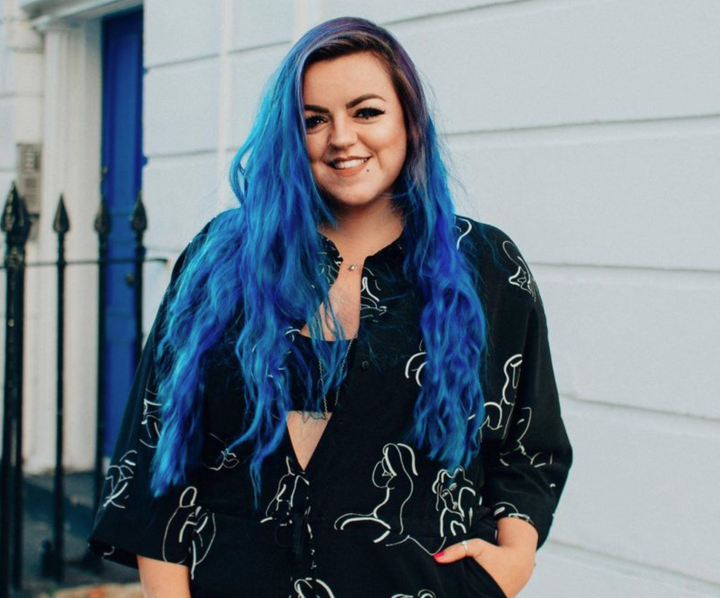 "I colour my hair for a number of reasons, but primarily because it's a way to express myself. I also love that it's a conversation starter," she continues. "Having colourful hair means I'm quite memorable and don't blend into the crowd, and I like that."
Most people surveyed waited until they were 20 years old before experimenting with hair dye, but one third used hair colour in their early teens, the survey found. Walton-Stoev has been switching hers up since the age of 16.
"It has been such a fun way to change my look and style," she says. "I don't see myself getting bored of the colourful life and dying it back to a 'natural' colour again anytime soon."