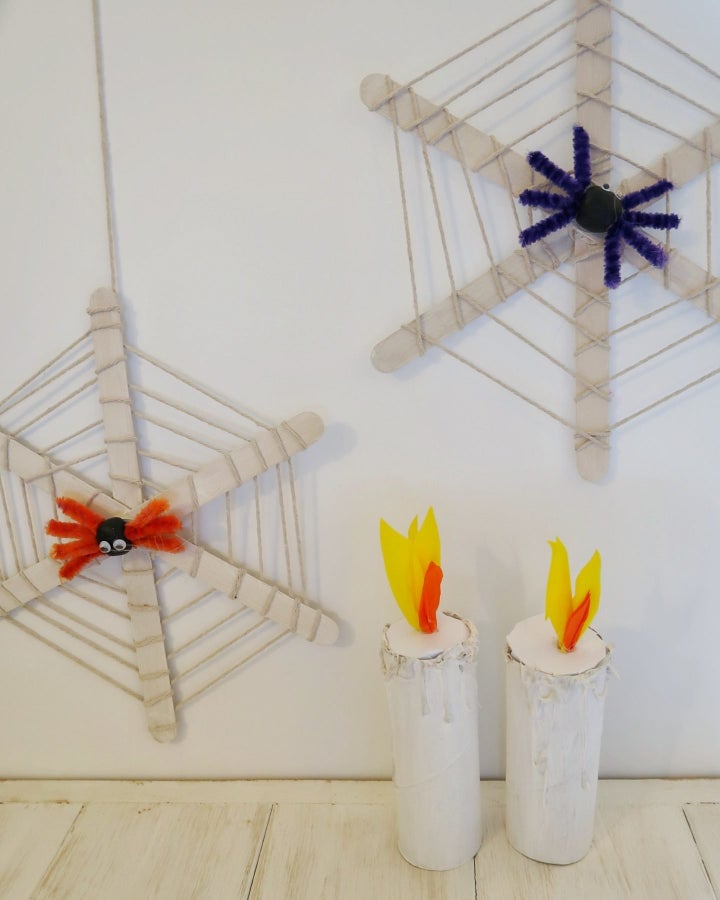 To inspire you to get crafty with your kids this Halloween, we asked some of the best craft bloggers to share their easy makes. Find other Halloween ideas here.
We can't promise these webs will be as beautiful as the dew-dusted webs decorating gardens and hedges at this time of year, but making them will be fun for kids and adults. Decorate your house with these creepy crawly webs ready for the 31 October, send them to family as ghoulish greetings, and most of all enjoy spending time with your kids away from screens for a few hours.
Danielle Duggins, from Gloucestershire, has two kids aged three and five. She made these webs with her son last Halloween and found them cheap and easy. "The lolly stick spider webs take very few materials, are fun to make, and they make great spooky decorations once you are finished," says Danielle. "They are ideal for Halloween party decorations or for placing outside the house for trick or treaters. My kids loved getting involved to make them!"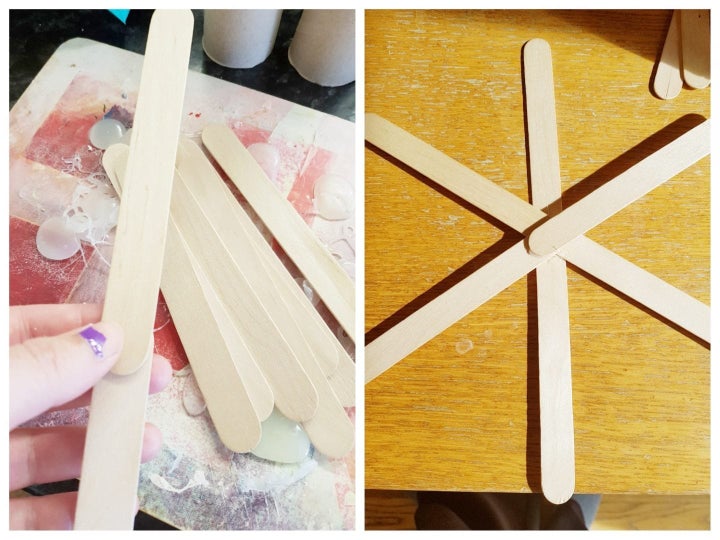 What you need:
- Lolly sticks (easily picked up in craft shops or for cheap on Amazon)
How to make them:
1. Stick six lolly sticks together so they represent a star shape and the basis of the web. You can paint the lolly sticks white (or any other colour!), but that probably depends on how much mess you'd like in your house today.
2. To make the spiders, Danielle used air dry clay to create the body, before adding pipecleaners – but you could easily just twist pipe cleaners together to make the legs, and colour the middle bit in black with a pen. Whichever you choose, googly eyes make them look extra fun.
3. Next, create the web effect. Danielle explains: "I started in the centre and wound the string around each 'spoke', working my way out and creating a spiral shape. Once I reached the outside edge, I glued the string into place in several spots. I found using a glue gun was particularly effective for this, as the wisps of leftover glue added to the web effect." Obviously, be careful of kids and hot glue.
4. Stick your spider on the front of your web. Use a piece of string to hang your spider web around the house or in your windows, or use it as a table decoration if you're having a spooky Halloween tea.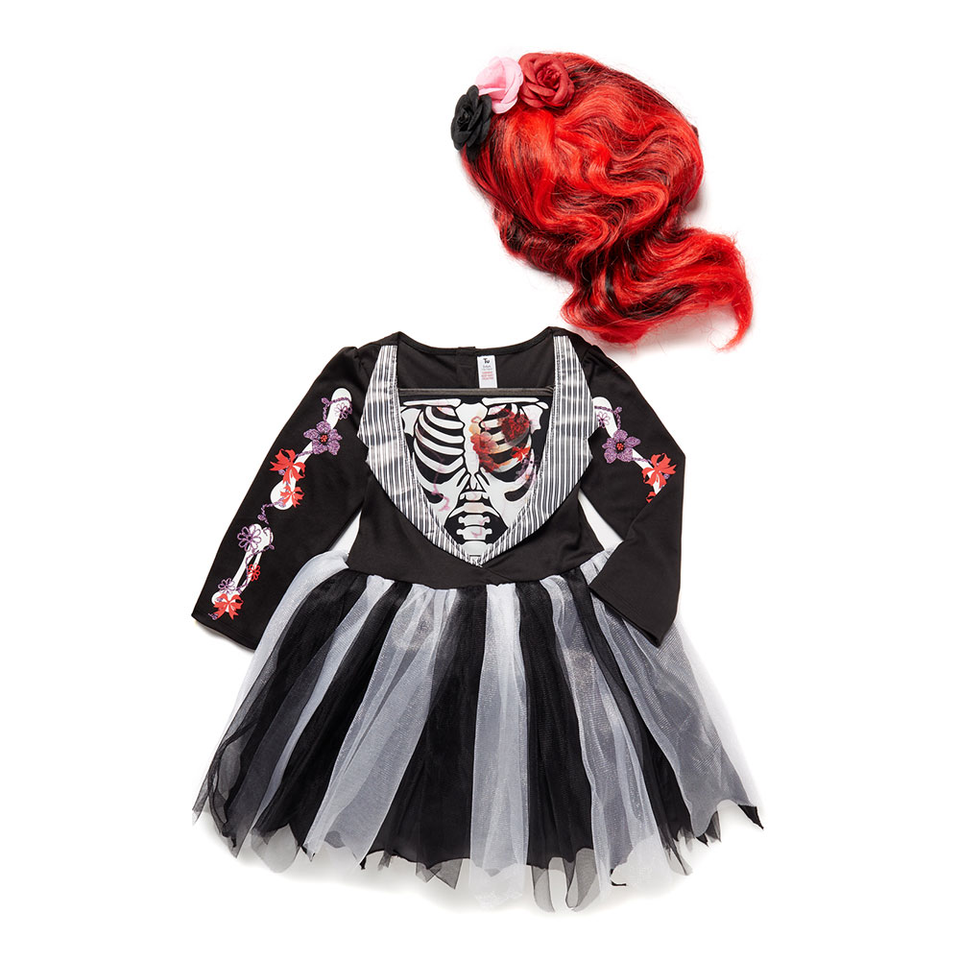 Halloween Children's Costumes Tested For Safety