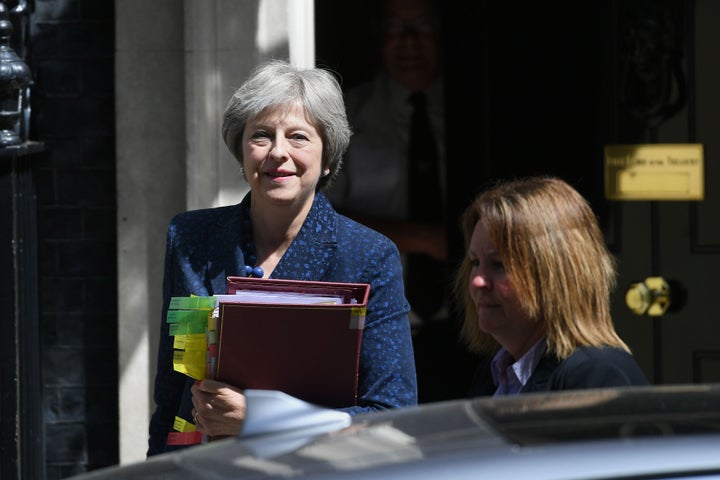 There's going to be a series of Parliamentary votes on Brexit next week. It's hard to follow because, well, the whole process of leaving is hard to follow.
Brexit is complicated. It happened for complicated reasons. It's going to be bad for a lot of people for complicated reasons. Rather than get into the minutiae of what's happening in Parliament, we want to take a step back and look at what leaving the EU means for people in the country.
The starting point is that the economy hasn't been working for a lot of people for many years. In fact, it's been utterly rubbish for loads of people. Globalisation has brought many benefits to many people, but these have also come at a huge economic and social cost. People have lost their jobs, their wages shrink, and their local high street shops have closed. So it wasn't a massive surprise that a lot of people in struggling communities voted overwhelmingly to leave the EU. When faced with a choice of the status quo or change, they opted for change.
We polled 5,500 people, and the results told us this: in the bits of the country where economic pessimism was highest, the idea of Brexit had people most excited.
The grim thing is that these same communities are the ones which will be economically much worse off with a hard Brexit. (All the key facts show that a hard Brexit – Britain's exit from the single market and the customs union – will have a disastrous effect.)
It won't just be bad for our economy in the sort of way that means the evening news is depressing. It will actually hurt people. After a hard Brexit, people who are just about struggling through will see their wages decline. Our rights at work will be at risk. Public services will be slashed (more than they have already been slashed if you can even imagine that.)
People who were promised that Brexit would deliver a better future for them and their families are going to be raging. The backlash is likely to provide fertile ground for right-wing demagogues who want nothing more than to be able to exploit anger and resentment.
Right now, a hard Brexit is being used by the radical right - people like Nigel Farage, and some people inside the Tory party - to dramatically change British society for the worse.
A hard Brexit means the need to compete in a global free trade 'free-for-all'. The radical right wants use those free trade deals to further dismantle public services.
A hard Brexit means food and environmental protections eroded through free trade deals, and by the radical right being newly empowered to attack those protections under the guise of 'cutting red tape'.
A hard Brexit means that the radical right will have the opportunity to slash workplace rights and safety standards - and even if they're unsuccessful at trying that, British workers could fall behind the rights enjoyed by people who work in the rest of Europe.
A hard Brexit means spending on our NHS and other public services drying up as a result of decreased tax revenues.
This is not the type of country that the majority of Leave voters want:
62% of all Leave voters told us they'd oppose a trade deal which had a negative impact on Britain's manufacturing industry

65% of all Leave voters oppose a trade deal that reduced the rights of British workers

67% of all Leave voters would oppose a trade deal that reduced Britain's food safety standards
A hard Brexit will make loads of people poorer and it'll make our country much more unequal. The negative effects will fall on those who have been economically hit hardest over the last 20 years.
The hard Brexit pushed for by the radical right is not the Brexit that most people voted for. Leave voters overwhelmingly oppose reducing employment rights, trade deals that will negatively affect British manufacturing and any reduction in our environmental or food safety standards.
Our mission is to provide an antidote to the politics of hate. A hard Brexit backlash will make life harder for lots of people, but it will make life easier for the far right. Here's what we think the politicians should do:
MPs should vote for Britain to remain in the single market and customs union

The government should commit to a "British Promise" of equal workers rights for people in the UK with their counterparts in the EU after we've left

Theresa May should pledge to reject any free trade deal that weakens British manufacturing, reduces environmental protections or opens the NHS to any new privatisation
The radical right is using public dissatisfaction with globalisation to change society in a way they would be unable to do via the ballot box. The changes they are after go against the views and aspirations of most Leave voters, too. The Britain they want to create would leave left-behind communities in a state of deprivation and despair. We need to stop them.
Nick Lowles is chief executive of HOPE Not Hate