Smyth previously became the first British woman to run a restaurant with three stars, when she was heading up Restaurant Gordon Ramsay. However her debut solo restaurant, Core, entered the coveted guide on Monday with two stars after she launched the eatery in Notting Hill, west London, last year.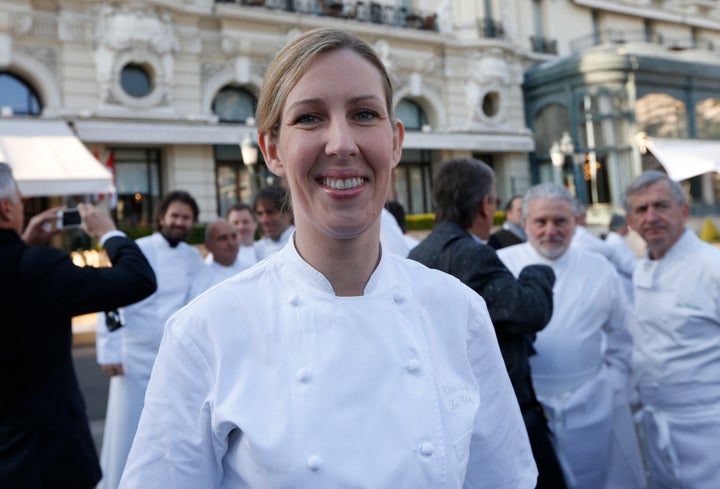 Smyth was the brains behind the evening food served to 200 guests during the final part of the couple's epic wedding day in May.
The menu for the lunchtime reception, headed up by Royal Chef Mark Flanagan, was released by Kensington Palace and guests enjoyed a selection of canapés and bowl food, including fricassee of free range chicken with morel mushrooms and leeks, plus pea and mint risotto with pea shoots, truffle oil and parmesan crisps.
While details of Smyth's menu for the more private evening do are under wraps – (Kensington Palace told HuffPost UK they would not be releasing details) – we're sure it was equally delicious.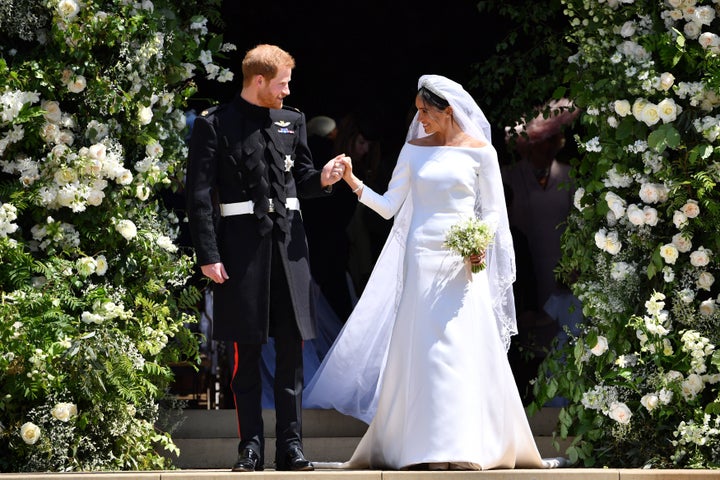 Smyth's debut restaurant Core prides itself on elevating simple, quality ingredients. Its website boasts an "emphasis on natural, sustainable food, sourced from the UK's most dedicated farmers and food producers".
A three course lunch at the restaurant will set you back £65, while a three course dinner costs £85 per person (and that's without drinks), but guests seem to be impressed.
On Instagram Smyth said the most popular dish at the restaurant is based on the humble potato. The spud acts as a vessel for carrying dulse (seaweed), a buttery beurre blanc sauce and trout roe. One fan commented: "I still think about this dish, genuinely one of the nicest dishes I've ever eaten."
Smyth's also a believer in making guests feel special with extra surprises. She likes to welcome her guests with a canapé before every meal. Core's Gougères – mini baked savoury choux pastries – are served with a variety of scrummy fillings.
Other mouth-watering dishes on the menu include langoustine and veal sweetbread served with fennel, carrot and vin jaune, and duck and nectarine
served with thyme, honey and Timut pepper.
If the food hasn't convinced you of Smyth's all-round awesomeness, she's a proud feminist and a force to be reckoned with. She previously told HuffPost UK she's "a firm believer in "changing others' opinions of what they perceive our gender should be".
"We should never allow that to stand in our way. In a kitchen, there is no difference between the sexes," she said.
The secret to her success is "if at first you don't succeed, try and try again".
"When I've made mistakes or done something that I perhaps shouldn't have, I've taken the positive from it," she added. "It's all part of the process of learning – either at work or home. You can only hope, as you get older, the mistakes get fewer and you become wiser."