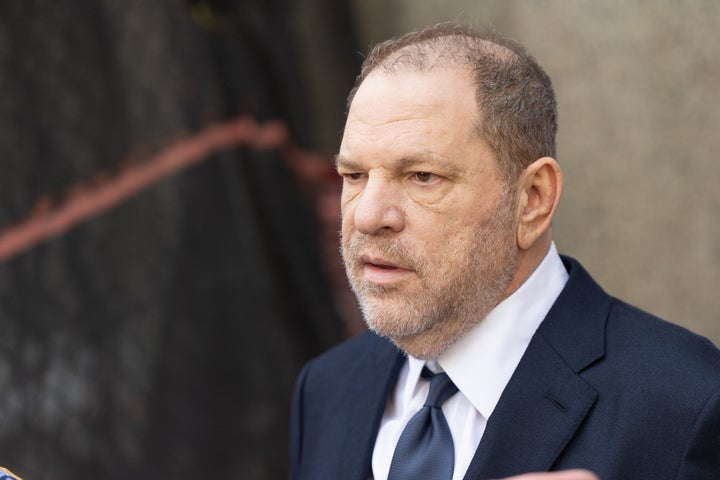 Newly-released footage shows Harvey Weinstein propositioning a woman, Melissa Thompson, who says he raped her just hours after.
Thompson, who sued Weinstein in June, said she made the recording while demonstrating video technology for the movie mogul at his New York City office in September 2011.
Thompson says she was expecting to have a meeting with the marketing team at Weinstein's company but the movie producer entered the room alone.
Shortly after doing so, he rejected her handshake offer and hugged Thompson instead, rubbing her back and saying: "That's nice."
The footage, first shown on Sky News, appears to show Weinstein proceeding to rub Thompson's arm and shoulder as she demonstrates her company's technology, at one point telling her: "Let me have a little part of you. Can you give it to me?"
After agreeing to use the technology to promote his movies, Thompson says Weinstein put his hand up her dress.
The video, which only captures the two from the waist up, does not show Weinstein's hands, but does show Thompson reacting with discomfort and telling Weinstein, "That's too high. That's too high."
Thompson told Sky News: "At first I tried to volley a little bit with him. If he made a comment, I would try to catch it and return it in a way that felt a little safer than the way he threw it at me.
"I was trying to save face a bit [and] trying to manage the situation. I didn't want to blow the meeting.
"I worked in Wall Street before I went to business school, and I worked in an environment that was heavily male dominated.
"I thought I could handle it, I had never met anyone that I couldn't handle... until Harvey Weinstein."
At the end of the video, Weinstein and Thompson arrange to meet a few hours later at the Tribeca Grand in New York.
Thompson says that when she arrived at the hotel, Weinstein instructed her to "follow me", and she did so thinking they were going to a conference room.
Instead, Thompson says, he took her to his hotel room where he raped her.
Sky News did not air the entire video.
In response to the footage, Weinstein's lawyer has released a statement which reads: "Several respected journalists and trustworthy individuals have seen the entire video.
"What they shared with us is that the video, when viewed in its entirety, in context and not in select excerpts, demonstrates that there is nothing forceful, but casual – if not awkward – flirting from both parties.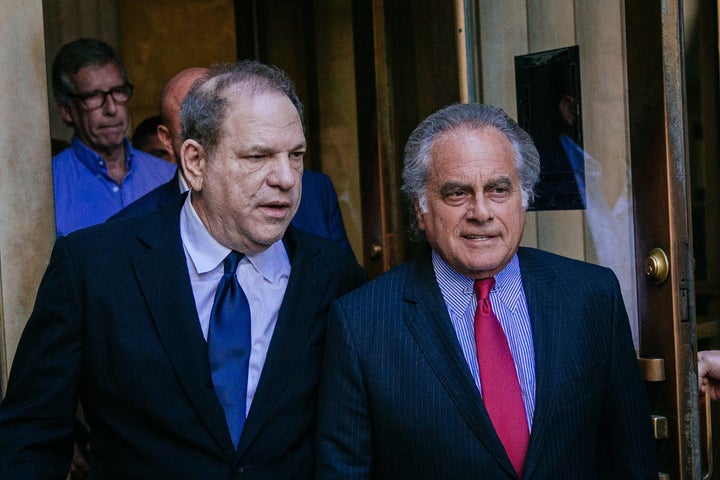 The statement continued: "Anything short of that is intended to make Mr. Weinstein appear inappropriate, and even exploitative.
"It was produced by Ms. Thompson to bolster her position in a civil lawsuit seeking money. This is a further attempt to publicly disgrace Mr. Weinstein for financial gain, and we will not stand for it. Facts do matter."
So far, over 80 women have accused the producer of sexual misconduct, assault or rape. He denies all allegations of "non-consensual sex".
Weinstein is currently facing criminal and civil charges. He will appear in court next week in relation to six counts of sexual assault that involve three women. His lawyers are expected to push for the case to be thrown out.