Hatchimals are this year's must-have Christmas toy and they're already driving parents to distraction more than a month before Santa's visit.
Like Tamagotchis and Furbies before them, these virtual pets have inspired children across the country to ramp up their pester power to a level of such intensity that some parents aren't willing to risk waiting for shops to restock their supplies.
Instead they've taken to Ebay and Amazon Marketplace where they're selling for way more the recommended retail price of £59.99.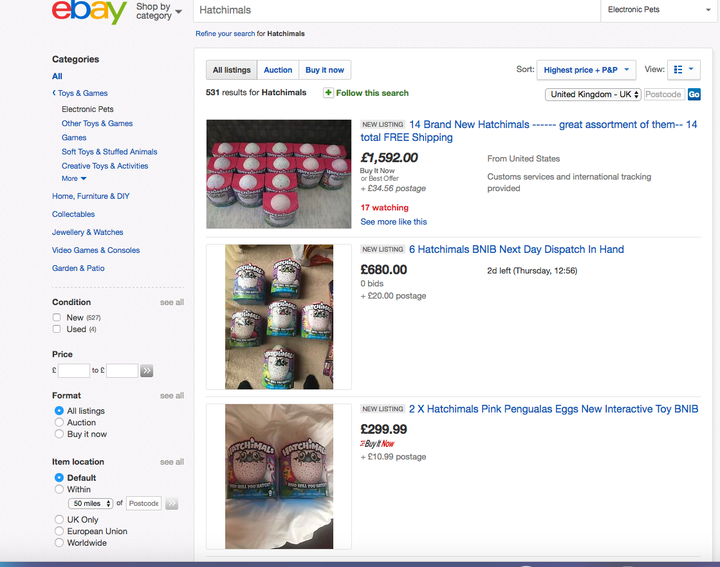 On Tuesday 15 November, one Ebay seller was advertising 14 Hatchimals for £1,592, while other sellers were charging £250 for a single toy and on Amazon marketplace a seller was offering a Hatchimals Purple Egg for £150.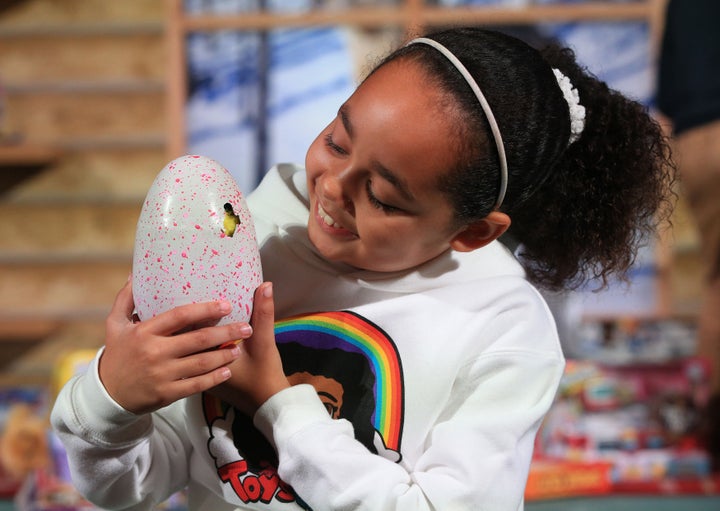 In a statement on the Hatchimals website, the toy firm states: "The consumer response to Hatchimals has been extraordinary, exceeding all expectations.
"Some of our first shipments have already sold out. While additional product will hit retail shelves in November, we anticipate this inventory will also sell out quickly.
"We have increased production and a whole new batch of Hatchimals will be ready to hatch in early 2017."
Here's how to be the first to know when a shop gets a new batch of Hatchimals:
Smyths - Will be getting a delivery between 24 November and 1 December, which will be prioritised for customers who have pre-ordered.
The website Stock Informer also lists details of which stores have recently had deliveries.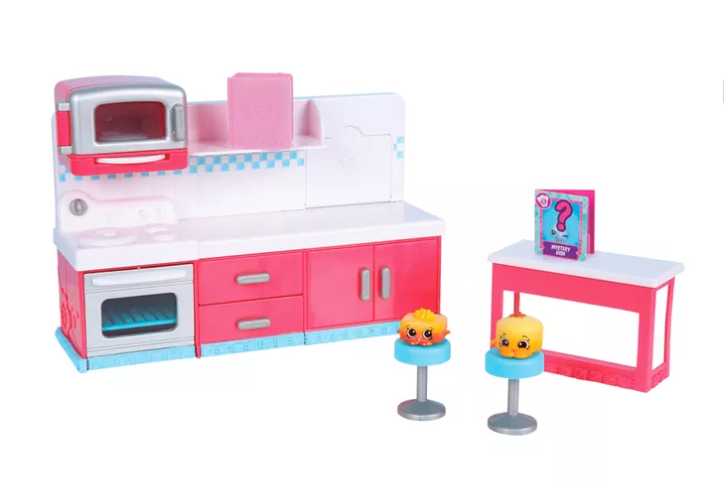 DreamToys Top 12 Toys 2016