And in fine form as Nick Clegg reminded everyone he existed by being genuinely hilarious in an endearingly self-deprecating manner.
One of the biggest laughs of the night undoubtedly went to a section tearing apart Jeremy Hunt's speech earlier this week at the Conservative Party Conference.
Turns out the Health Secretary is a rather big fan... of himself.
That's right, he applauded himself. At least three times.
Of course that wasn't the only embarrassing thing that happened to Hunt that day.
One photographer - perhaps on purpose, perhaps not - managed to take this photo.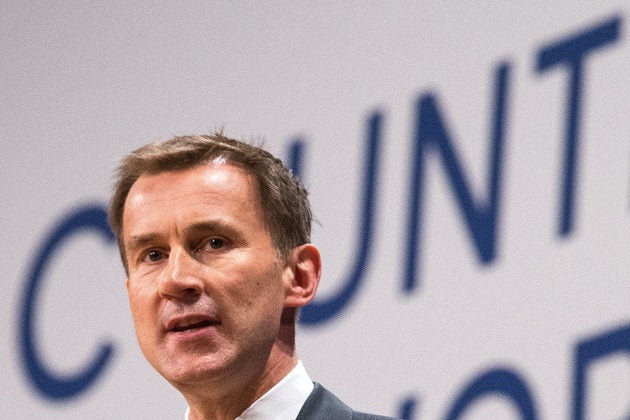 This is something that has dogged Hunt throughout his career.
James Naughtie infamously introduced Hunt as "Jeremy C*nt" live on The Today Programme in 2010. Hunt laughed it off and later called it his "most memorable interview ever".
Popular in the Community