Viscose, a man-made plant-based fibre used to make clothing, is being produced via a chemical-intensive process in some factories located in Asia, according to Changing Markets Foundation.
Due to the toxic run-off from the process, the report found that certain factories are dumping highly toxic wastewater into local waterways, destroying marine life and exposing workers and local populations to harmful chemicals that have been linked to an increased risk of cancer.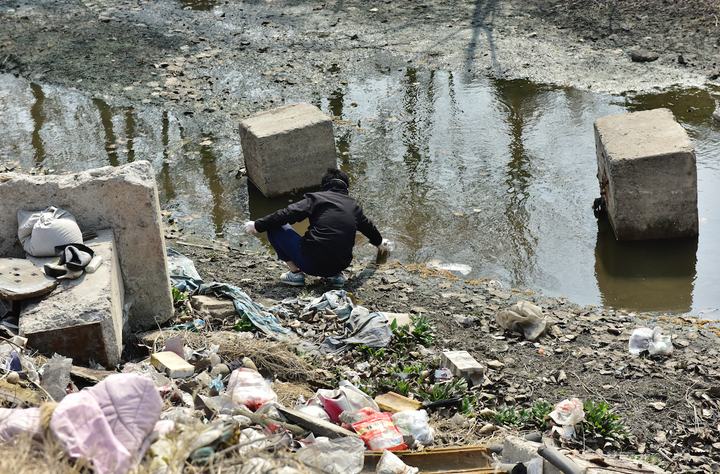 In one case in West Java, Indonesia, investigators found villagers, mostly women, washing viscose products in the river - without any protective gear. No one fished in the river, and investigators were told that no one swims in the river anymore.
In Madhya Pradesh, India, cases of cancer and birth deformities were reported by villagers situated next to a large viscose factory.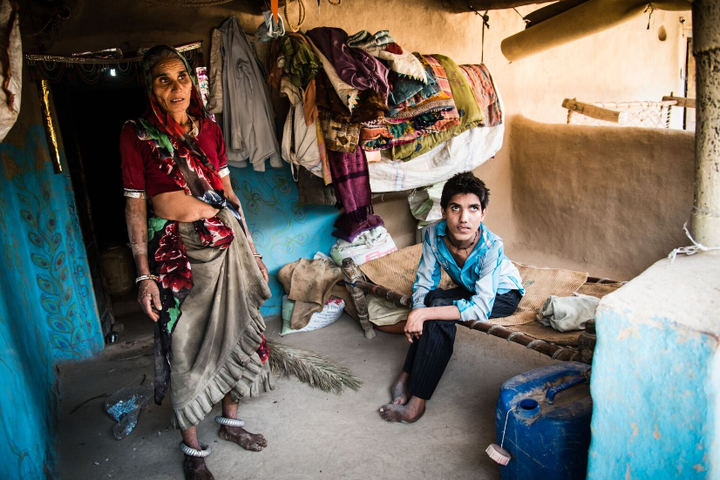 Natasha Hurley, campaign manager at Changing Markets, said:
"This report reveals that some of the world's biggest brands are turning a blind eye to questionable practices within their supply chains.
"With water pollution increasingly being recognised as a major business risk, shifting to more sustainable production processes should be high on retailers' agendas."
The report found that 11 companies control 75% of global viscose production, "so a concerted effort on the part of retailers could achieve dramatic change."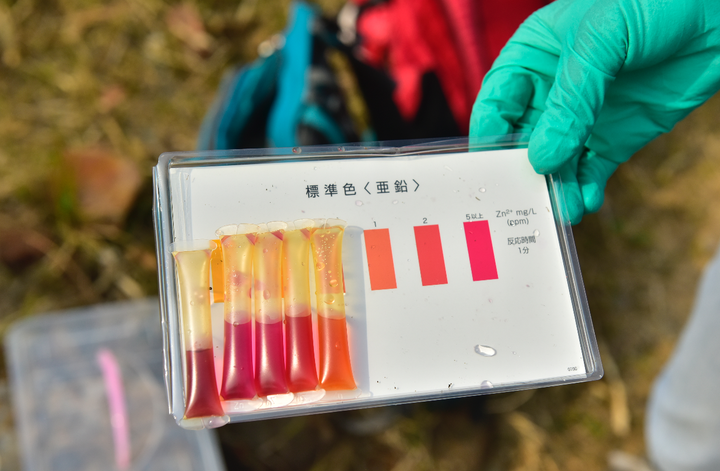 Michael Kobori, vice president of sustainability at Levi Strauss & Co, didn't deny the claims made by the report but told HuffPost UK the company is constantly working to improve on issues of sustainability.
"We are committed to sustainable sourcing for our raw materials, including the very small portion that are forest based," Kobori said.
"Through our partnership with Canopy [an organisation working to protect forests] we ensure that no materials from the world's endangered forests are used in our products.
An M&S spokesperson told HuffPost UK that the report strengthened their focus on viscose production:
"The issues raised in this report are concerning – which is why the use of chemicals in viscose manufacturing is firmly on our agenda," they said.
"We already encourage suppliers to produce more responsibly or more sustainably by incentivising them with an M&S accreditation if they do so.
"We know that there is much more to do though and we are currently working on an approach for the fibre manufacturers who supply our suppliers that would bring them within scope of our Environmental & Chemical Policy."
A spokesperson for Inditex, the company behind Zara, told HuffPost UK that they are working with viscose producing factories to make their processes more environmentally friendly.
"Inditex works continuously with its suppliers to improve conditions and ensure that they adhere to sustainable practices," they said.
"In the case of the viscose supply chain, traceability is Inditex's first priority, and in 2014 we became a founding member of the Canopy commitment to engage cellulosic suppliers directly.
"Through this commitment we have mapped our cellulosic fibre suppliers and worked firstly, to guarantee that they source wood pulp from sustainable sources verified through Rain Forest Alliance audits.
"And secondly, that they use environmentally responsible processes.
"Most suppliers have reached this goal, and with others we continue to work to address their environmental impacts – a requirement to remain as an Inditex supplier.
"We will publish our preferred viscose supplier list, according to compliance with our standards, at the end of this year."
Cecilia Brännsten, sustainability business expert on circular economy and sustainable materials, H&M group, told HuffPost UK, that they take the report's findings very seriously and the company will be conducting it's own questioning of the viscose producers it works with.
"We are deeply concerned regarding the findings of the report and we will follow up with the viscose producers that we source from," Brännsten said.
"We are aware of this being an industry problem - that the viscose process unfortunately is very chemical intense process, which requires that the producers have well managed systems on the production sites for treating the chemicals and the waste and waste water.
"We are currently working on a revised man-made cellulosic fibre policy that will also include the viscose fibre production process.
"We have therefore, together with an external consultant developed a tool to evaluate the different viscose producers' fibre production processes in their different production facilities.
"The tool will be looking into chemical use, water use, waste and waste water treatment systems and energy use, for example.
"Based on the results from this evaluation we will take actions needed.
"Firstly we want the viscose producers to improve their viscose process to be more sustainable. But if the producer is not willing to meet our expectations on sustainability we will stop sourcing from them.
"H&M group has set a goal to use 100% recycled or other sustainably sourced materials by 2030 which includes man-made cellulosic materials.
"We have also set a goal to achieve zero discharge of hazardous chemicals by 2020.
"H&M group work closely with the NGO Canopy and several other leading brands to ensure any viscose we buy, or similar fibres does not contribute to the deforestation of ancient or endangered forests."