An ice hockey player who breastfed her five-month-old daughter ahead of a game has been praised online by parents.
Sabrina Pfeifer, from the US, was dressed head to toe in her hockey gear - including her helmet - but put time aside to feed her daughter Kaci.
Pfeifer has been playing hockey since she was in school.
Since giving birth to Kaci five months ago, she has been determined to keep the sport in her life.
The new mum said she feels grateful she has the ability to breastfeed her daughter on the sideline.
Commenting on the photo, one mother wrote: "The many hats we wear as a mother. A woman at her finest. Ready to kick some ass.
Another wrote: "This is so inspiring and yet another woman normalising breastfeeding as she should be. Well done."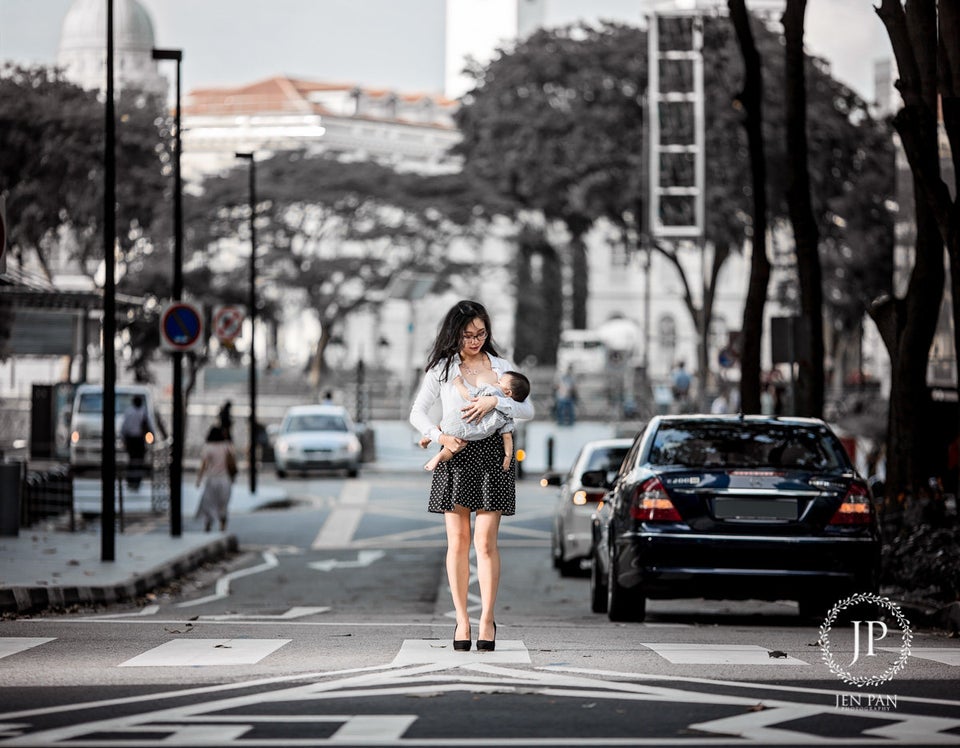 Breastfeeding Photo Series Stands Up For Working Moms