People will die if the Home Office goes ahead with planned immigration rules allowing non-UK nationals to be deported for sleeping rough, outreach workers have warned.
The government is set to introduce new powers at the end of the Brexit transition period that would mean rough sleepers' UK status could be cancelled or refused if they turn down offers of support or engage in "persistent anti-social behaviour".
According to the Home Office – which insisted the rule would be used "sparingly" – this behaviour could include "aggressive begging" and street drinking.
The proposed regulation has sparked a huge wave of anger from homelessness campaigners and charities, who say it will "dehumanise and criminalise" people for not having a home.
Jon Glackin, who runs outreach project Streets Kitchen, called it a "vile, evil proposal".
"This will strike fear among all rough sleepers – people will be afraid to access services," he told HuffPost UK. "People will die because of this."
This could happen in the UK, or after they're sent back to their home country, he said.
"We know people who have been sent back to Poland – cold countries – and have died on the streets."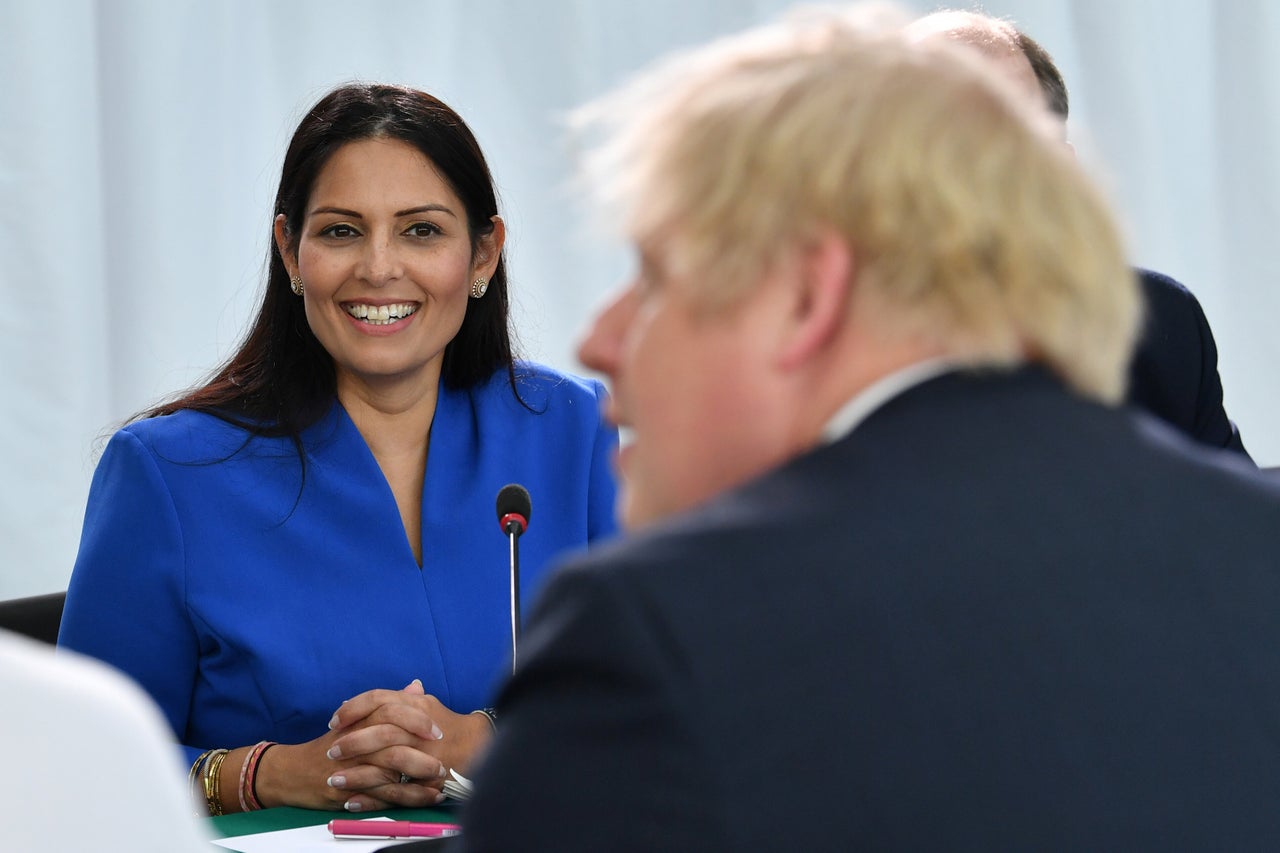 The Outside Project has also raised concerns about what the new policy could mean for LGBTQ+ people sleeping rough, who face being sent back to countries which are becoming "increasingly hostile" to people from their community.
"The Home Office is becoming increasingly hostile to migrants, but for some people a return to their country is extremely unsafe," said outreach worker Harry Gay.
"This is a disgraceful, harsh and deeply unethical policy announcement," added Matt Turtle, from the Museum of Homelessness.
"Not only that, but four years ago a similar move by the government was ruled unlawful by the High Court so it is very upsetting that they are trying to resurrect this flawed idea."
He continued: "The targeting of marginalised and destitute people who already face huge problems because of the hostile environment needs to end, and we will work tirelessly to make that happen."
Meanwhile, Glackin said that the government's insistence that only people who refuse support will be affected was also misleading.
"With all homelessness services, generally you are given one single offer." Often, that offer is not suitable – or could put the person sleeping rough at risk, he said.
This could be a woman offered housing in Manchester because she has connections in the area, despite the fact she has fled to London to escape her abusive partner. Or it could be someone with a drug issue offered a bed in a shelter that's "full of drugs".
"If you refuse that offer, that's you taken out of the system," Glackin said.
The new rule – which is set to come into force on January 1 – is made even more cruel by coming at a time when the UK is facing "a tsunami of homelessness", Glackin said. "It's going to be a dire winter.
"We're seeing more and more people losing their jobs, more and more people not being able to pay their rent, more and more homeless people."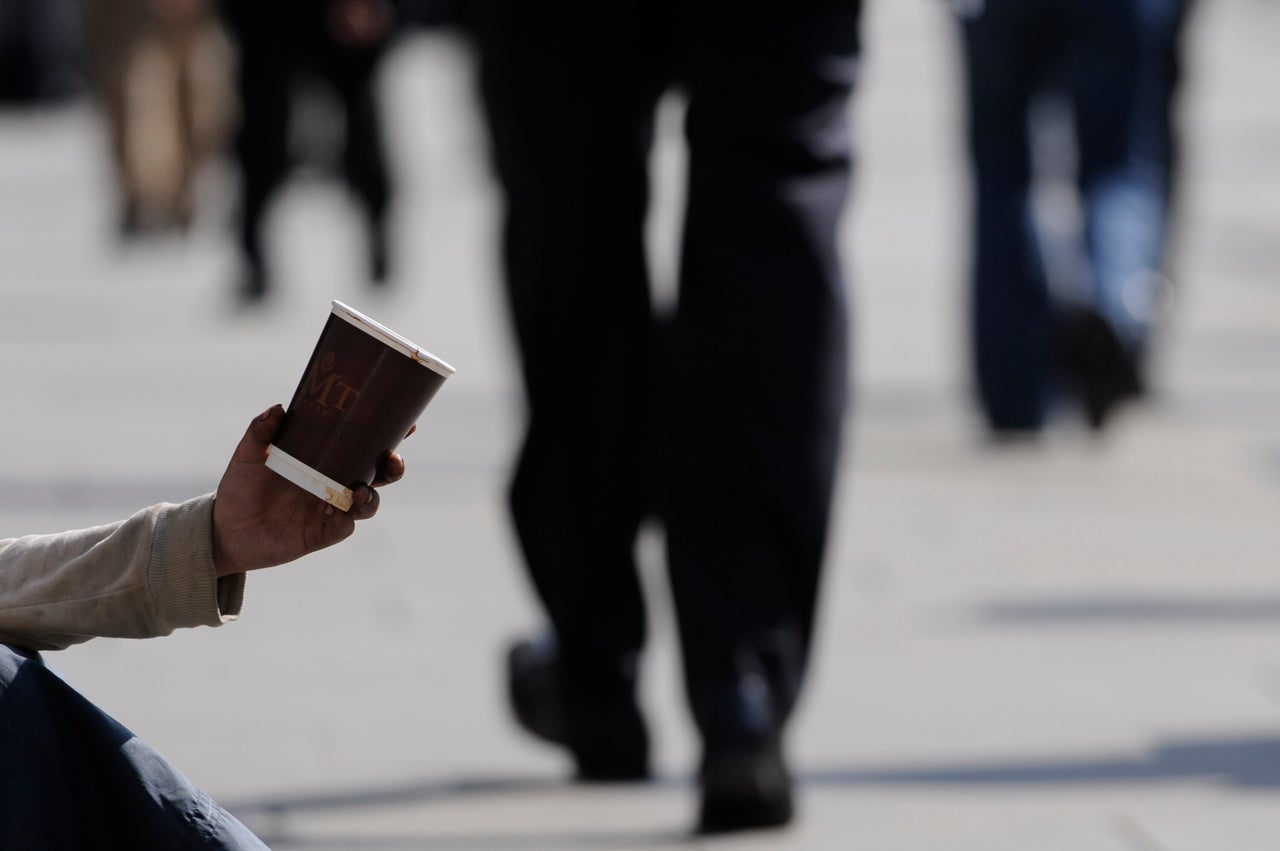 It's a thought that has been echoed by shadow home secretary Nick Thomas-Symonds.
"These plans would be appalling at any moment, but what makes it even worse is putting this forward as we face the deepest recession in generations and in the middle of a global pandemic," the Labour frontbencher said in a statement.
"It's completely unacceptable and tells you all you need to know about this morally bankrupt Tory government."
Homelessness charity Crisis said the government must end rough sleeping in the UK by offering housing and support, "rather than threatening deportation".
The Home Office's new policy will push people facing homelessness "further into the fringe of society, rather than encouraging them to seek support", chief executive Jon Sparkes said.
"We know through our services that people who have no recourse to public funds because of their immigration status have little or no access to support in the first place, and are forced into rough sleeping if they are unable to work," he explained.
"This is a situation that will only worsen as the economic impact of the pandemic begins to bite."
A spokesperson for the government said ministers were "committed to transforming the lives of some of the most vulnerable in society and to ending rough sleeping for good".
"This year alone the government is spending over £700 million in total to tackle homelessness," they said.
"The new rules provide a discretionary basis to cancel or refuse a person's leave where they are found to be rough sleeping and refuse offers of support or are engaged in persistent anti-social behaviour.
"The new provision will be used sparingly and only where individuals refuse to engage with the range of support available."