"I think it was my dad who first showed me a video of her, when I was about 11. I remember him saying: 'That could be you if you put your mind to things.'"
Renée, 17, has just described the moment Michelle Obama arrived on her radar. "She gives black girls like me something to relate to and shows us that we can thrive in a system that wasn't made for us," she says.
I am sitting in the bright atrium of the Elmgreen School in Tulse Hill, south London with 13 teenagers – all eager to tell me how they feel about seeing Michelle Obama speak live at London's Southbank Centre on Monday.
Maryam, 18, says: "This is better than the Olympics, I'm so excited."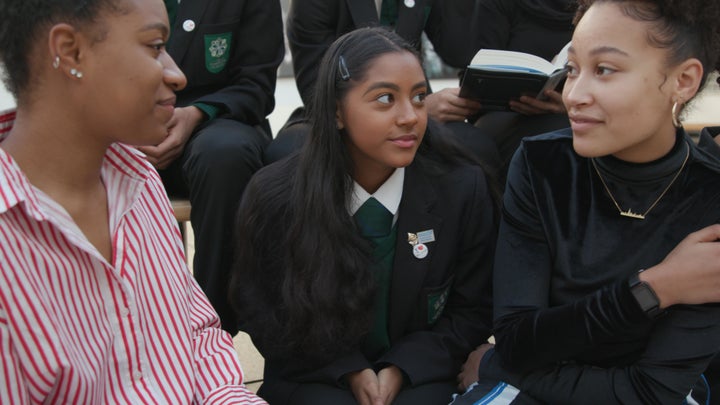 This group of Elmgreen pupils are among 300 school children who have been invited by Obama, her publishers Penguin and the Southbank to attend the London date of the former First Lady's sellout book tour.
Tickets for 'Becoming: An Evening with Michelle Obama' vanished within minutes of going on sale in November: a whopping 55,000 people joined the online queue to snap up just 2,700 seats, with tickets later reappearing on reseller sites for upwards of £70,000.
Needless to say, this is not how the average book tour sells. 'Becoming' isn't your average memoir. And nearly two years after the White House – and the world – waved the Obamas goodbye, the "Michelle Effect" shows no signs of slowing. 'Becoming' sold 750,000 copies on its first day and 1.4 million in its first week.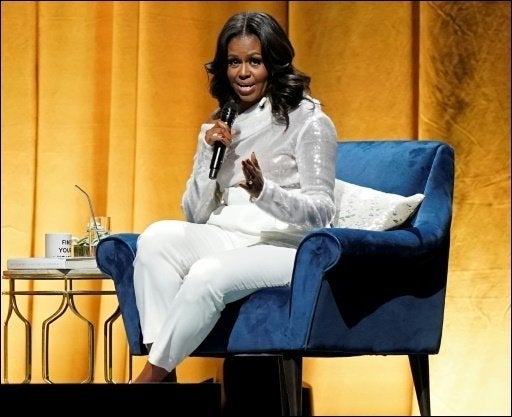 Obama's unforgettable "when they go low, we go high" line, delivered on the 2016 Democratic campaign trail, has became a mantra for American minorities, and the former First Lady remains an aspirational figure to a generation of women and girls on both sides of the Atlantic.
"Seeing Michelle hold her own next to Barack was really significant. I think we'll look back and think, wow, she really set the bar for generations to come," 16-year-old Anna tells me. "It inspires me to see such possibility. I think a lot of people don't feel empowered enough to achieve but she's shown what you can do when you work hard and have the power of self-belief."
"The hardships [Obama] went through on the world stage validated what so many black women have been saying for year.""
Before and during her time in the White House, Michelle Obama weathered unprecedented criticism. She was vilified as an "Angry Black Woman", smeared as an "ape in heels". These racist, sexist attacks outraged a predominantly white media, even as black women around the world exhaled a collective sigh.
"For a lot of people, it was the first time it really occurred to them that it didn't matter how eloquent or wealthy or intelligent, articulate, smart, beautiful, it didn't matter – you can literally be Michelle Obama and you can't escape racism, misogynoir, microaggressions, sexism – the lot," says Yomi Adegoke, co-author of 'Slay in Your Lane: The Black Girl's Bible'.
"The hardships that she went through on the world stage validated what so many black women have been saying for years."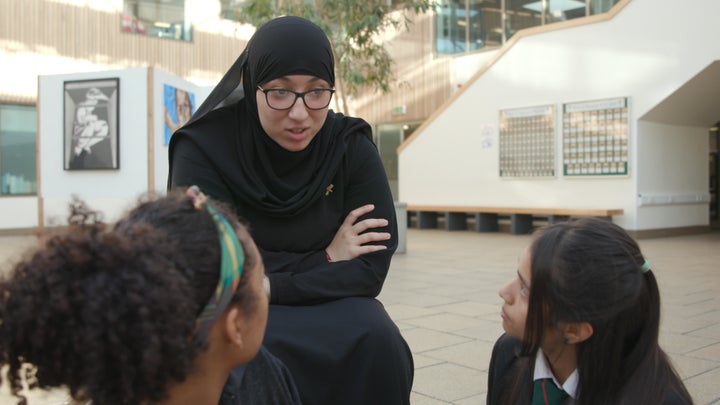 For Maryam, a Hijab-wearing teenager from south London, this unapologetic resilience in the face of adversity is what makes Obama someone to emulate.
"She's inspired me to accept who I am and accept the identities that come with me. She's definitely shown people she doesn't care what others think – if she's black, she's black. She's going to take criticism of that in her stride," she says.
Seyi Newell, founder of Tribe, a mentoring and leadership programme for black women, believes that it is Obama's embrace of the intersectional that gives her such broad appeal: "She redefined what a first lady should be – how they exist, how they move, how they navigate themselves in a world that would be entirely new for them," she says.
It's this reinvention that Dania, 17, finds inspiring. "She hasn't just been the wife of the president, she's done her own things. She's achieved things on her own, even though she had a president as a husband."
And Jesse, 15, who feels "blessed" to be getting the chance to see Obama speak, stresses that it's not just girls who are inspired by Obama's legacy. "She's 100% a good role model for me," he says. "This is about equality."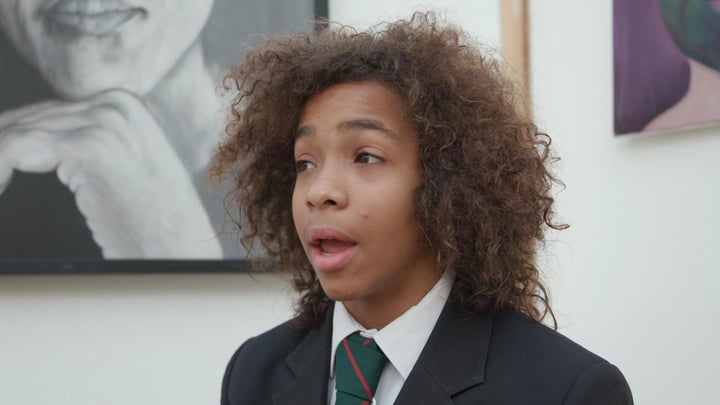 The example set by Michelle Obama feels almost too simple to be effective: work hard, aim high and be yourself. But the power lies in its universal appeal, transcending class, colour, continents. Her platform in the most senior office in the world allowed her message to cut through at a time when black British creators were still struggling to have their voices heard by the mainstream media.
"I don't think 'Slay In Your Lane' could have existed five or 10 years ago, or infiltrate the mainstream in the way that it has," Adegoke says of the book she co-authored with her friend Elizabeth Uviebinené, which had nine publishers scrabbling to secure publishing rights at auction and adds to a growing literature written and published by young black British women.
If there is a trend for diversity in publishing and beyond, says Adegoke, it could also fall out of fashion. "[But] I think the reason that things are exciting now is that if mainstream outlets and institutions and organisations, decide that diversity is no longer important to them one day, it doesn't matter," she says. "We've now got the power to create for ourselves."
Newell agrees: "Black cultural contribution has always been there. The amount of attention and coverage that the media is giving us at the moment is very convenient because I think it's the popular thing to do now, but it's also useful to black women."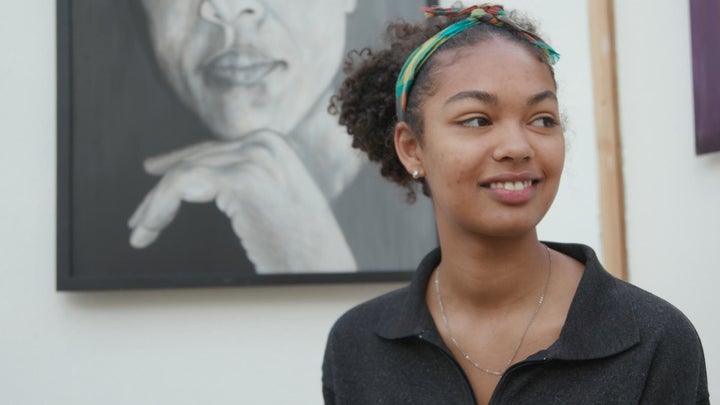 "It's become a really popular term to use the word 'tribe' but a lot of people are trying to find their tribe and on social media it becomes so much easier to see," says Hassan. "Michelle Obama offered that original aspiration but social media has put the power back in the world's hands. It's given a platform to groups that have been marginalised and silenced."
At Elmgreen, where pupils are preparing to take their first steps into adulthood in a climate of increasingly fractious global politics, it's not hard to see why Obama's legacy has been so influential.
"There's definitely progress to be made in the UK. I think black girls are not provided with enough opportunity," says Anna, 16. "Michelle Obama's example shows us that as a black woman you can still be powerful."
She adds: "I think a lot of people accept the idea of what needs to be done, but she has actually shown that it can be done."