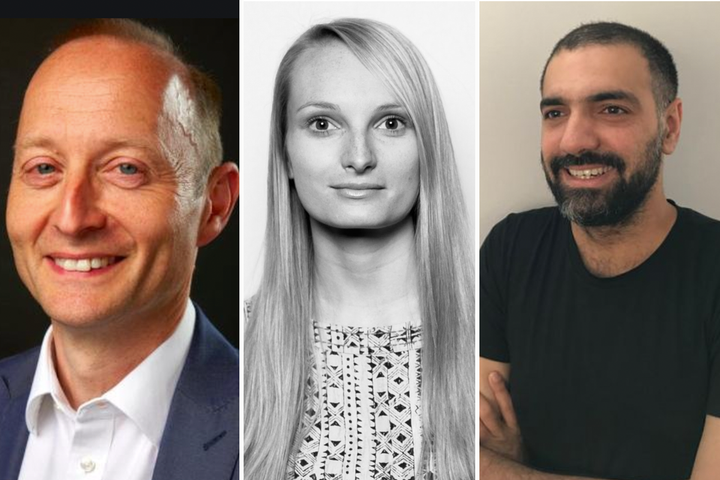 Not content with hosting one online festival in a pandemic year, How The Light Gets In is doing it again – only this time it's going global across three continents.
Following the success of its first virtual edition in May 2020, the philosophy and music festival returns for a fresh weekend of live debate and performance on 19-20 September, with a programme of more than 200 online events across eight stages, curated and hosted from London, New York and Delhi.
Nobel prizewinners, academics, politicians and journalists will be joined by the mix of musicians and comedians How the Light Gets In regulars have come to expect – all appearing in a purpose-built festival site on Zoom.
HuffPost UK also returns as How The Light Gets In media partner, with three journalists from its international editions hosting panels and interviews.
"How The Light Gets In is growing," says founding director, Hilary Lawson, from the Institute of Art and Ideas. "There's no reason for philosophical issues to be Anglocentric and we wanted to reflect that in the way we did the festival. Setting up debates in India and the States has just ensured we are punching globally.
"In a way, the pandemic has returned people to the big philosophical questions that affect our lives, such as what is the aim of life, what is the nature of reality? We held a lot of political debates back in May, in the middle of lockdown, and we still are doing those this time. But I think that people have had six months talking about Covid-19. They are also interested in the bigger questions."
The festival's online arena has been designed to emulate the conviviality and serendipity of the festival's biannual editions in Hay-on-Wye and London – with a chance to mingle with old friends, make new ones and chew the fat with speakers after each of the live sessions. There's even an after-hours disco.
"Being on the festival site will be more like being in a VR space," explains Lawson. "It's not laid out like a normal website: you choose between things, just as you would in reality, arriving at the box office and heading into the festival. There's a chance to get lost on the way as you cross the site, and plenty of opportunities to meet other festival goers and talk to the speakers."
Amid a busy programme, Paul Waugh, HuffPost UK's executive editor of politics, and writer of The Waugh Zone, will be chairing the 'Dreams, Delusions and Class Interests' session, as Conservative cabinet Minister Kwasi Kwarteng, Labour MP Dawn Butler and satirist PJ O'Rourke wrestle with the relevance of class and whether "left" and "right" are still good ways to split up politics.
Rachel Moss, life reporter and co-presenter of HuffPost UK's weekly podcast about women's health, bodies and private lives, Am I Making You Uncomfortable? will be interviewing human rights defender Bianca Jagger.
Aman Sethi, editor-in-chief of HuffPost India, will be hosting 'Tomorrow's World', a debate weighing up technology both as a threat and solution, with Oxford transhumanist Anders Sandberg, inventor and green technologist, Priyadarshini Karve, and director of Big Brother Watch, Silkie Carlo.
Lawson admits he was surprised just how social the virtual May festival felt and "how good it was to go with friends".
"There's something about the online space that can feel isolated and solitary, but a lot of people said it changed their ideas of what being online could be," he says. "You can bump into people and have a chat somewhere where people are genuinely exploring a variety of options, rather than simply clicking a button."