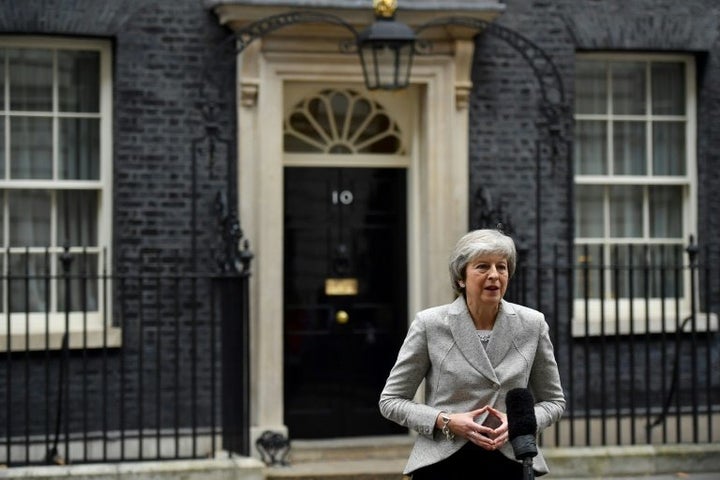 Sir Graham Brady was chatting with a colleague in a quiet spot near the House of Commons chamber when a fellow knight of the realm marched up to him. Sir Desmond Swayne, a veteran Brexiteer, Iraq War veteran and former aide to David Cameron, waved what looked like a letter in front of the 1922 Committee chairman. "Here you go!" he said.
Swayne then swiftly withdrew the piece of paper, declaring "just bluffing!". With a loud guffaw, he then continued down the thickly-carpeted corridor and into the distance.
Gallows humour abounds more than ever within the Conservative Party in Parliament these days. But having survived more than a week of leadership plots and threats, will Theresa May be the one to have the last laugh?
Despite the resignation of two more cabinet ministers over her Brexit plans, despite 26 of her MPs publicly calling for her removal, the Prime Minister is still there in Number 10.
Critics call her the "Zombie PM of a Zombie government", yet the brute fact is she has lived to die another day. A YouGov/Times poll found that May's personal approval ratings had jumped by 13 points in a week, and the Tories regained a three point lead over Labour.
So just how has she done it? One obvious factor is the sheer incompetence of the plotters, although even May's closest allies have been surprised at the shambolic lack of organisation of would-be assassins Jacob Rees-Mogg and Steve Baker. When Rees-Mogg fell into a reporter's trap of agreeing that he and his supporters looked like a Dad's Army farce, aides in No.10 couldn't believe their luck.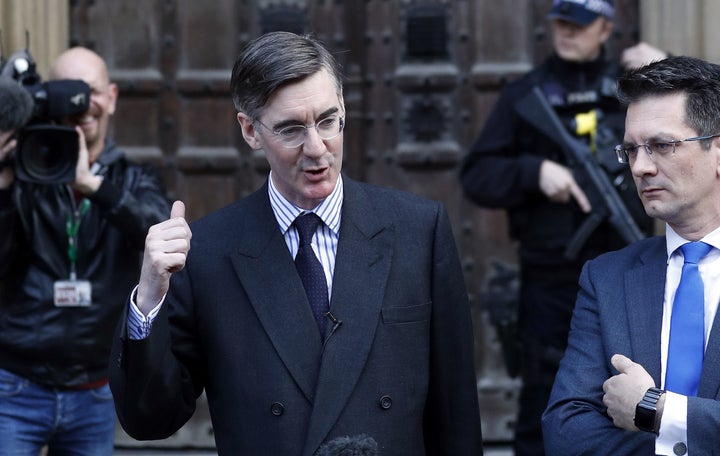 But it's not just divisions among her critics that are proving crucial. May's own dogged determination, her grasp of the detail of the Brexit negotiations and the sheer power of incumbency and patronage have also helped buy her some time. A "realistic" whipping operation and a "long game" strategy to sell the deal to parliament are also proving key weapons in the fightback.
When Dominic Raab resigned as Brexit Secretary more than a week ago, May was braced for serious political damage. One fellow Brexiteer Cabinet minister, who has since stayed in post, confides that they were inundated with messages from their local party association last weekend. "'If the Brexit Secretary thinks the Brexit deal is unacceptable, how can you say it is acceptable?' That was what people wanted to know."
The short answer was to point out that the deal was not finalised, and work was ongoing to improve it. "You've got to be a player if you want to change things, that means staying in cabinet," the minister added.
The other key counterweight was that Michael Gove had decided not to follow Raab and Works and Pensions Secretary Esther McVey in quitting. Gove has long made plain that while he doesn't like many aspects of the deal, he thinks just getting out of the EU next March is the most important prize of all, and outstanding issues can be sorted out after then.
He discussed his position with key aides, one of whom has since quit in protest at the deal, and his wife. Acutely aware of what life is like outside government, he concluded he would stick with it. As the minister who most gave the cabinet Brexiteers their intellectual heft, Gove's decision to stay effectively killed stone dead the chances of a mass walkout.
May's first defence of her deal in the Commons, during a marathon session a week ago, together with her press conference in Downing Street, won her invaluable support from wavering backbenchers. More fluent and human than usual (her smiling self-deprecation at getting this reporter's name wrong won her plaudits and front page newspaper photos) she also sent a clear message that she was not budging from her deal or its complex compromises.
One insider who sees her regularly up close said: "Strangely, she's at her most relaxed, the more pressure she's under. When things look really difficult, it's almost as if she's gone 'what the hell, do your worst'."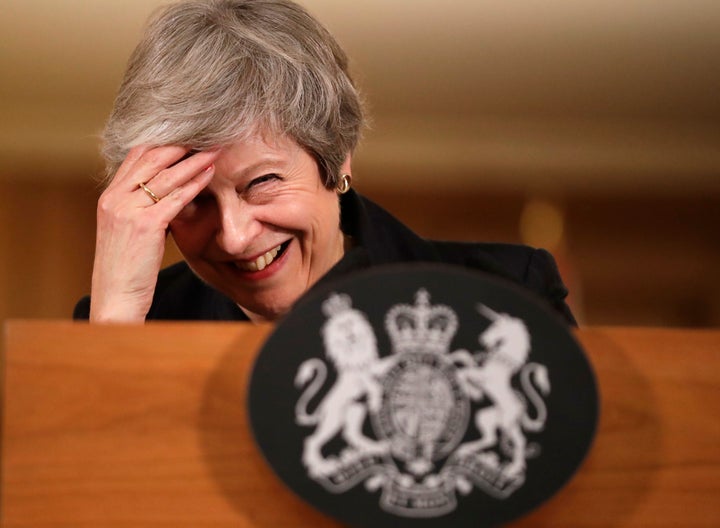 It's worth remembering that 15 minutes before that press conference, May had just seen Gove turn down her offer of Brexit Secretary, and she had no idea if he was quitting. That night however, the whips and Parliamentary Private Secretaries got to work in persuading several MPs to give the PM more time.
They stressed the deal's "political declaration" of future UK-EU relations was just an outline that would be improved. The bitter medicine of the Withdrawal Agreement was being followed by the sweetener of promises of enhanced trade and security 'wins'.
Crucially, a key line in the agreement about "alternative arrangements" to the Northern Ireland problem was being sold as a third way. Former cabinet minister Priti Patel was given the hard sell by one ministerial aide. "The drawbridge has not been lifted up yet, if she shows she's listening," Patel told them. At that stage, as letters of no confidence piled up, it was the first sign that the avalanche could be at least halted. 'Realistic' whipping, targeting the MPs with individually tailored messages, could work over time, one source said.
The following day, Brexiteer Steve Baker admitted that his predictions about getting the required 48 letters from MPs were "inaccurate". May, meanwhile, rewarded Amber Rudd's loyalty with a return to cabinet, while giving junior minister Steve Barclay the job of Brexit Secretary with a clear instruction that she was the one in charge of negotiations.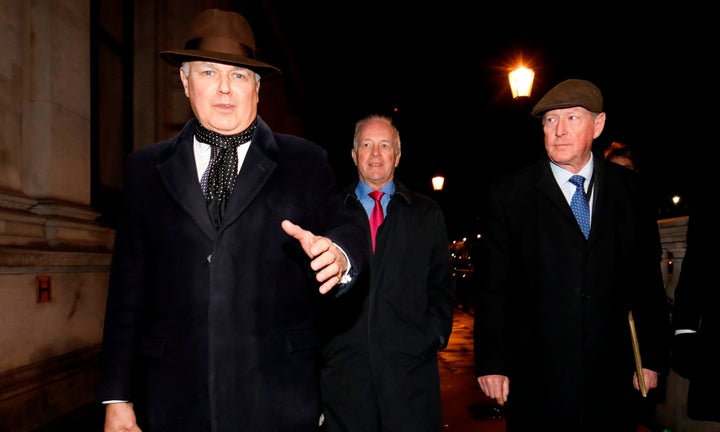 Monday was seen as the day the plotters really had to deliver. A clutch of senior Brexiteers, including former leader Iain Duncan Smith and Owen Paterson, went into No.10 to argue their case for a "technological" solution to the Irish border problem. The original plan was for Paterson to then come out and brief the media on how terrible May's own plan was.
But such hopes were dashed when May charmed the gathering by saying she would look carefully at their plans. Her very own "alternative arrangements" line inserted into the Brexit deal text offered hope of a third way. She even had Liam Fox present for extra political cover.
"Yet by close of play on Monday, with the number of letters still only half of what was needed, the moment of maximum danger had passed."
Some younger members of the European Research Group (ERG) of backbench Brexiteers were furious at what they saw as a betrayal by the old guard. Sir Bernard Jenkin, even though he was not part of the delegation sent to No.10, faced particular ire. "Just because she nods sympathetically doesn't mean she'll do it," one source said.
Amid the recriminations at the failure to get enough leadership letters, the veteran MPs were accused of "bottling it" and of putting the promise of peerages and other patronage before the bigger cause. Some pointed to an email from Chief Whip Julian Smith, urging MPs to campaign in Duncan Smith's Chingford and Woodford Green constituency in north east London this weekend, as part of a "whips' action day".
Some Brexiteers had assumed that when the Commons had returned at the start of the week, Sir Graham Brady would have received the 48 missives required. Under party rules, MPs cannot email or text their call for a confidence vote, they have to submit a hand-signed letter. With Brady in his constituency over the weekend, that was impossible.
Yet by close of play on Monday, with the number of letters still only half of what was needed, the moment of maximum danger had passed.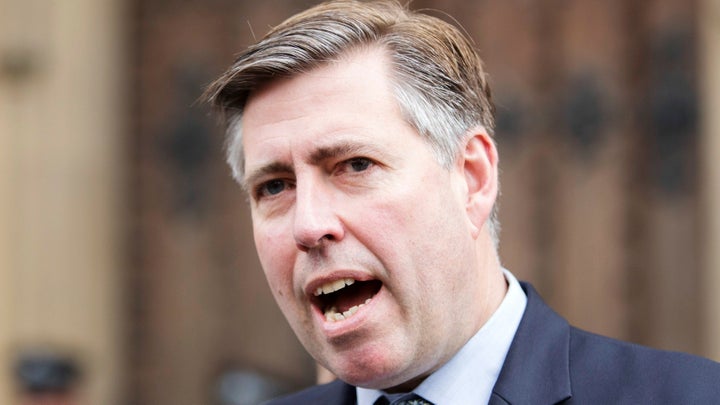 One minister said: "The very fact that you have to literally sign your own name to this makes it a very, very big deal. It's not like pinging off a text message in anger, you have to sit down and announce you want the PM removed. That's still quite a high bar for many."
If and when Brady ever receives the magic 48, he has a duty to inform the Prime Minister as well as members of his executive, and then put in place a confidence vote as soon as practicable.
In reality, No.10 won't get a chance to leak the news as the understanding is that the 1922 Committee chairman will make a public statement very quickly after telling the PM. That point still seems some way off. One Tory MP, David Morris, told HuffPost UK: "I'm sending in a letter. A letter of confidence, not 'no confidence'."
"On Tuesday, events swung May's way again as the cabinet agreed plans to improve the political declaration"
Yet while the Brexiteers were falling out among themselves, the DUP showed what real leverage – and a real Parliamentary ambush – looks like. Abstaining on the Budget's Finance Bill, and even supporting a Labour amendment, sent a vital "warning shot" to May that the Northern Ireland party's 10 MPs could not be bought cheaply.
When government whips were summoned to London for an emergency meeting last Friday, it was this impending DUP decision that was the focus, rather than any panic about the 48 letters, one source said.
On Tuesday, events swung May's way again as the cabinet agreed plans to improve the political declaration. The so-called "Pizza Club" of cabinet dissenters was effectively disbanded, with Commons Leader Andrea Leadsom telling the meeting "Prime Minister, I don't even like pizza!"
Lots of "creative" ideas were discussed, one cabinet minister said.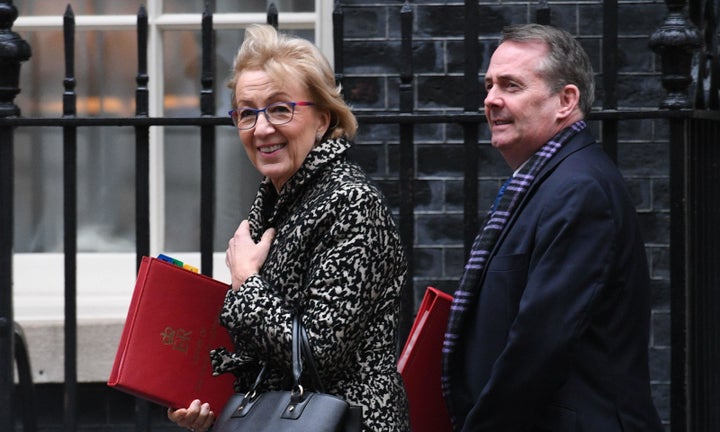 Allies of the PM point out it's a misconception to suggest she is on one side of the argument and the rest of the cabinet is on the other. When May said there had been "uncomfortable decisions", for her that was a big step in admitting she hadn't got what she wanted and shared the concerns of colleagues.
Although the two-hour discussion on Brexit was detailed, it had none of the animus of the week before, when McVey had shouted so loudly that cabinet Secretary Mark Sedwill had to intervene. One source said there was a real sense of the "magnitude" of the next steps on the Brexit deal. Justice Secretary David Gauke, who arrived at an event for ex-offenders after the meeting, joked that being in the cabinet "certainly gives me an understanding of incarceration in tense conditions".
On Tuesday evening, the divisions among May's critics were laid bare once more. In the wood-panelled Committee Room 13 of the Commons, the Remainer Tory MPs group convened. Thanks to another shrewd piece of party management, May had given the group's chairman Stephen Hammond a ministerial post in her mini-reshuffle. In his place was Dominic Grieve.
The meeting broke up within an hour, with little agreement on tactics on pushing for a Norway-style Brexit or a second referendum. Some present felt that Nicky Morgan, who has given May invaluable support over the deal, was right to warn the Brexiteers that if they voted it down, then Remainer Tories would feel the gloves were off.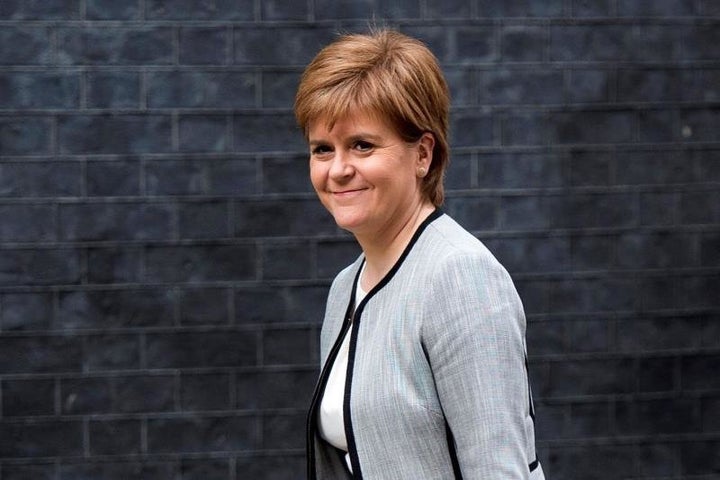 In a quirk of scheduling, the exact same committee room was booked for the subsequent meeting of the ERG group of Brexiteers. "As we left and they came in, I thought we should have settled it mano-a-mano there and then," one Remainer MP joked. The banter continued when Nicola Sturgeon, having visited the nearby SNP Westminster office, popped her head into the ERG meeting and was loudly cheered.
Earlier, Sturgeon had bumped into Boris Johnson on her way to seeing May in her own Commons office. "Good luck," Johnson had said. "Do you want me to tell her anything?" a smiling Sturgeon replied, hinting at rumours that the former foreign secretary had himself written a no confidence letter.
Yet the ERG meeting proved as divided as the Remainers' earlier gathering. Several members of the backbench group wanted to focus not on the leadership letters but on policy, with many wanting to revive the phrase 'clean Brexit' to describe a 'no deal' outcome.
May got to Wednesday and Prime Minister's Question Time underlined the scale of the challenge she faced, with both Leaver and Remainer Tories making plain they wouldn't back her plans. In a marked shift in tactics, the PM focused on wooing the Brexiteers on her benches, ramming home her new emphasis that if MPs failed to back her deal, there could be 'no Brexit at all'. At the same time, the threat of 'no deal' – previously seen as the best stick to prompt Remainers into backing the plan – was quietly jettisoned.
In another key part of the No.10 plan to sell the deal, Michael Gove finally broke cover on Wednesday as he led for the government in the Commons on a bill implementing fisheries policy post-Brexit. Ever impressive at the despatch box, the Environment Secretary took questions from all comers as he heaped praise of May for refusing to 'bend or buckle' to EU pressure.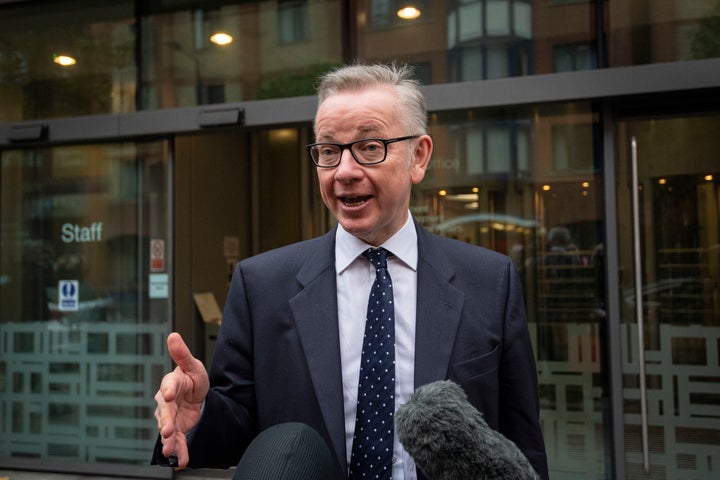 More than any other minister, what Gove says carries huge weight among wavering Brexiteers and he will be a crucial weapon in No.10's armoury in coming weeks. Just as importantly, if he's happy with the fisheries element of the deal, he can help keep nearly all the 12 Scottish Tory MPs on board too. Together with Liam Fox, he will be deployed increasingly in coming weeks to make the Brexiteers' case for the May deal.
By Thursday, and the publication of the final 'political declaration', May had yet another message to focus the minds of her MPs: after more than two years of waiting, the public just want to get on with things.
"With the DUP unlikely to support the proposals, May's majority looks like a mirage"
"The British people want Brexit to be settled," she said on the steps of No.10, repeating it again during another marathon session (two-and-a-half hours) at the despatch box. She also went further than ever before in ruling out a second referendum, vowing never to bring forward the required legislation as long as she was PM.
Duncan Smith and Paterson, perhaps stung by the criticism from their colleagues earlier in the week, signalled to May that they would not be supporting her unless she pushed for change one more time at this weekend's EU summit. But with any such change highly unlikely, it seems as though the odds are stacked heavily against the PM getting her deal passed when the Commons holds its 'meaningful vote' next month.
And it's that vote that now looms larger than ever before. Chief Whip Julian Smith admitted to colleagues on Tuesday: "I've got a job to do in Parliament". Once the summit concludes this weekend, May has just three weeks to turn around what looks like an impossible task. On the face of it, nearly 90 backbenchers have in the past week publicly expressed their unhappiness with the PM's plans. With the DUP unlikely to support the proposals either, her majority looks like a mirage.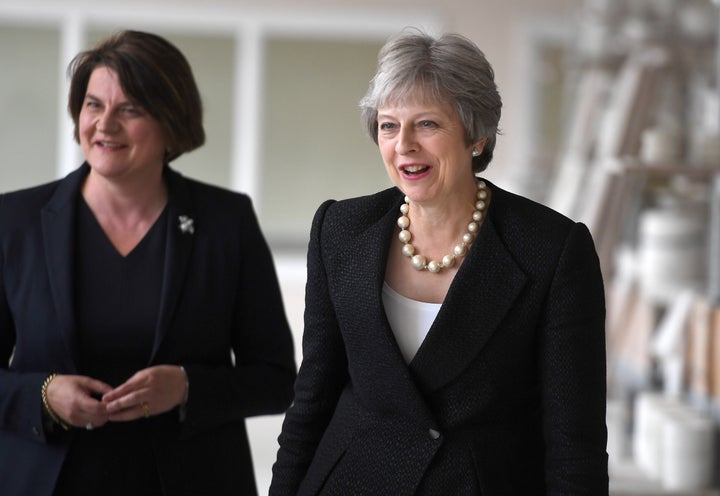 One former cabinet minister said of the DUP: "They've gone and they're not coming back." Perhaps surprisingly, some in government still hold out hope that Arlene Foster's party will come round, not least if defeat risks a general election. Philip Hammond will visit the province on Friday night, ahead of the DUP's annual conference. Farmers, a vital source of support for the party, and local businesses are being encouraged to make their views known.
A concerted effort will get underway next week as the government uses all its power to get its way. The long-awaited immigration white paper will be published, helping MPs to reassure their Leave voters that a key concern is being finally met. The Treasury will also publish its financial assessment of the options of a deal and no-deal.
Of course, the parliamentary numbers, as opposed to the economic numbers, are what matter most. One May ally confides the current size of the opposition looks "very scary", but others think that the Tory rebellion can be whittled down to around 20. That would not be enough to win the first 'meaningful vote', but the hope is that a second vote could just squeak it.
In what some of the PM's supporters are calling 'the Christmas Crunch', the first vote is pencilled in for Tuesday December 11, though it could even be left until the following Monday. Under one plan, MPs would be left to stew over the festive break, inundated with angry voters asking why they can't get on with it, and a fresh vote held in the first week of January. A rival plan would see MPs stage the second vote literally the week before Christmas, again to focus minds.
Either way, May's premiership would be highly vulnerable once more. "She's playing chicken with her own side, but she won't play chicken with the EU!" one exasperated former cabinet minister said. "There would be a surge of letters that go in if she refuses to budge after losing that vote."
Yet even if May does face a vote of confidence in the middle of this whole process, she knows she is stronger than many assume. The 'payroll' vote, made up of ministers and their aides and others given jobs by the PM, is "the biggest client state of any previous leader", one veteran MP points out.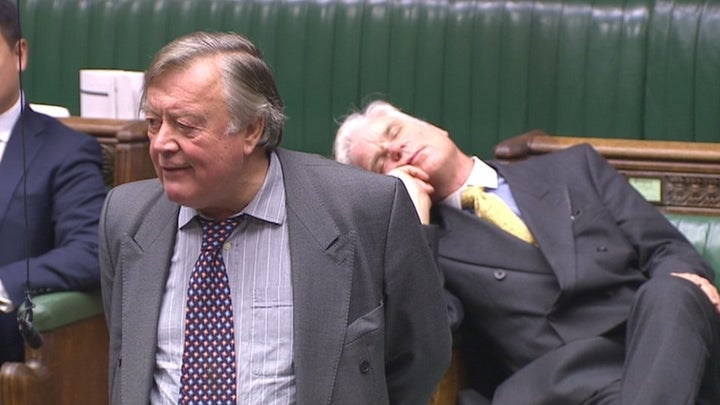 May can call on the loyalty of 40 parliamentary private secretaries, 99 ministers, 17 'trade envoys' and 12 Tory party vice chairs. That's 178 MPs in total, more than enough to secure a simple majority (158) required to avoid a leadership contest. "She's also phenomenally stubborn and will contest a ballot," a former minister said. "She will have seen how Corbyn stuck it out and survived. Don't forget that politics is everything to her, this is her life."
One former aide, who knows May better than most, says that the past week – including the leadership threat – has given her a new lease of life. "It's not like the general election disaster. There's no tears, no shock. She's known this has been coming for a long time and she's had time to plan," they said.
"She's talking in personal terms like never before, the all-my-heart stuff, the every-fibre-of-my being stuff. I really think she could pull it off. It may take two goes, but my money's on her to do it."
The counter-case however is summed up by the veteran backbench joker himself, Sir Desmond Swayne. Famous for once falling asleep during a speech by arch-Europhile Ken Clarke, on Thursday he intervened on May to dismiss her political declaration as a mere 'wish list'. And he tweeted one word to describe the whole set of proposals for future UK-EU relations: "Serfdom". Many hardcore Eurosceptics believe that a 'managed no-deal' is still the most likely fallback option that the PM will be forced into choosing if Labour MPs fail to come to her aid.
No-one in Downing Street is blasé about her chances, and they are taking each day as it comes. The 'gazebo count' on the green opposite Parliament, a measure of media excitement in the precarious state of the government, has gone up and down in the past week. A fresh crop of gazebos will re-emerge in mid-December. Between now and then, the hard sell – and the hard slog – will continue.