As parents it can often feel like you're constantly saying "no" to your children, so Jennifer Garner is trying something different with her three kids.
Inspired by the book 'Yes Day' by Amy Krouse Rosenthal, the actress, 45, now spends one day saying "yes" to her kids' requests.
Garner, who is mum to Violet, 11, Seraphina, eight, and Samuel, five, with former partner Ben Affleck, ended up in a tent during their latest experience.
Posting a photo of the morning after on Instagram, she wrote: "You'll never need coffee more than the day after 'yes day'." She used the hashtags #fiveyearsrunning, #wesleptinatent and #inthebackyard.
Commenting on the photo, one parent wrote: "Oh what a great idea, I would be nervous what my two boys would ask me to do."
Another wrote: "I do this every year too!"
Siobhan Freegard, founder of ChannelMum.com thinks "yes days" are a great idea.
"We all love to hear the word 'yes', so why not lavish it on our children too?" she told HuffPost UK.
"There are so many restrictions in the world and so many times your little ones hear the word 'no', that a 'yes day' can be a really useful counterbalance.
"'Yes days' are very similar to 'love bombing' which is a useful way to build children's trust and self-esteem, especially if they've been going through a hard time emotionally or mentally."
Freegard said a large number of ChannelMum.com users run 'yes days'.
"They find it makes you really conscious of your child and puts them back at the centre of your world - and it's something that's free and easy to do," she explained.
Thinking about doing a 'yes day' with your kids? Here are Freegard's six top tips:
1. Choose a day when you won't have any distractions - no work, switch off the phone and social media.
2. A day or so before you begin, ask the children what they think they may like to do so you can get anything you need, like a baking kit or items for making a den.
3. Remember most children won't ask for anything lavish. All they really want is your time, love and attention.
4. Involve the whole family - your partner, grandparents and anyone else around. Make it a real group effort.
5. Don't let it be just about one day. Try to be mindful, keep the feeling and have a few more 'yes moments' in your normal day.
6. Let go and enjoy yourself. It's a chance for you to reconnect with your children and bring out your inner kid.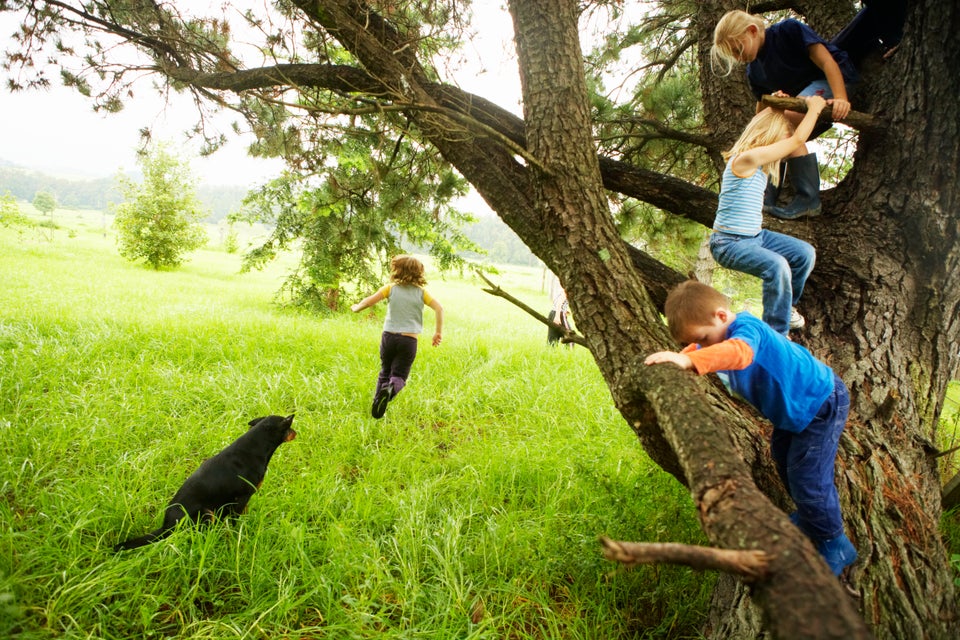 Yes, You CAN Make A Family Walk Fun