As well as the Duke and Duchess of Cambridge getting used to having three kids around, Prince George and Princess Charlotte will need to adapt to having a brand-new baby sibling. While this isn't anything new to Prince George, who became a big brother when he was two years old, it is the first time Charlotte will meet a newborn sibling.
Introducing a new addition to your family is an exciting time, but change doesn't always go smoothly. So what's the best way to introduce your kids to their new baby sister or brother to minimise any upset?
Relate counsellor Denise Knowles says it is important for parents to take into account that introductions should be age-appropriate. A four-year-old may be much more interested in welcoming a new baby brother than a two-year-old who doesn't really know what's going on and wants attention. But either way, there is some guidance you can follow that may make the introduction that bit more special.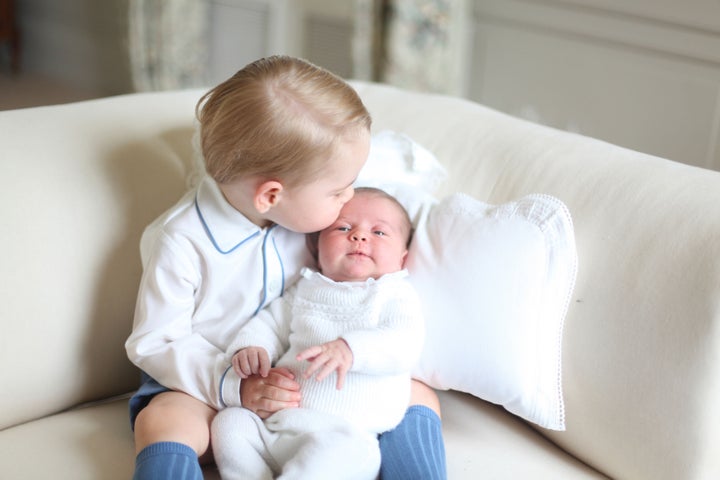 Start the introduction early.
Don't wait until your baby is born to introduce them to your kids. The introductions should begin as soon as you tell your kids you're pregnant. Sanjima DeZoysa, from the National Childbirth Trust (NCT) says letting children feel the baby kicking once movements are noticeable is one way to do this. "You could ask them to stroke the bump or sing to the baby," she says. "If your hospital allows, you could also bring your children to one of your scans so they can hear the heartbeat and see their baby brother or sister on the ultrasound screen."
Another way to get the introduction in early is to read them books about new siblings and newborn babies so they become more familiar with the concept or do family drawings involving the new child, suggests DeZoysa. But don't spend your whole pregnancy focusing on just the baby - use this period to give your kids quality time.
Make the personal introduction a natural progression.
Knowles says talking to your child about having a new baby brother or sister should help ease them into the first personal introduction. When they meet the baby, you can then introduce him or her as "your new baby brother/sister that we've been talking about".
As you've had discussions about it, they will know what's coming and it won't be such a shock. During this conversation, you should use inclusive language, Knowles suggests saying: "This is your new brother and we are all so excited."
"Although you have a baby who is dependant on you, the other children are also going to have needs.""
Don't expect your child to be older.
It might sound strange, but Knowles says she often sees that when a new baby comes into the family, regardless of the age of the siblings, they are suddenly expected to act older, even if they are only two or three. "Recognise that although you have a baby who is dependant on you, the other children are also going to have needs and you need to manage those and not become impatient," she advises.
Give them responsibilities or a 'special role'.
Depending on the age of your other children, they may be unsure of how to act around their new baby sister or brother and get frustrated at not knowing what to do. DeZoysa suggests finding ways for them to help out. "Toddlers often learn from copying and imitating their parents," she says. "It's something they enjoy doing too. Get them involved by asking them to help with simple tasks or giving them a special job to do. For instance, they could help pick out the baby's clothes or toys to play with."
In some instances, Knowles says you can give the child the option to decide how involved they want to get, by asking them: "Would you like a cuddle?" or "Would you like to help me feed her?"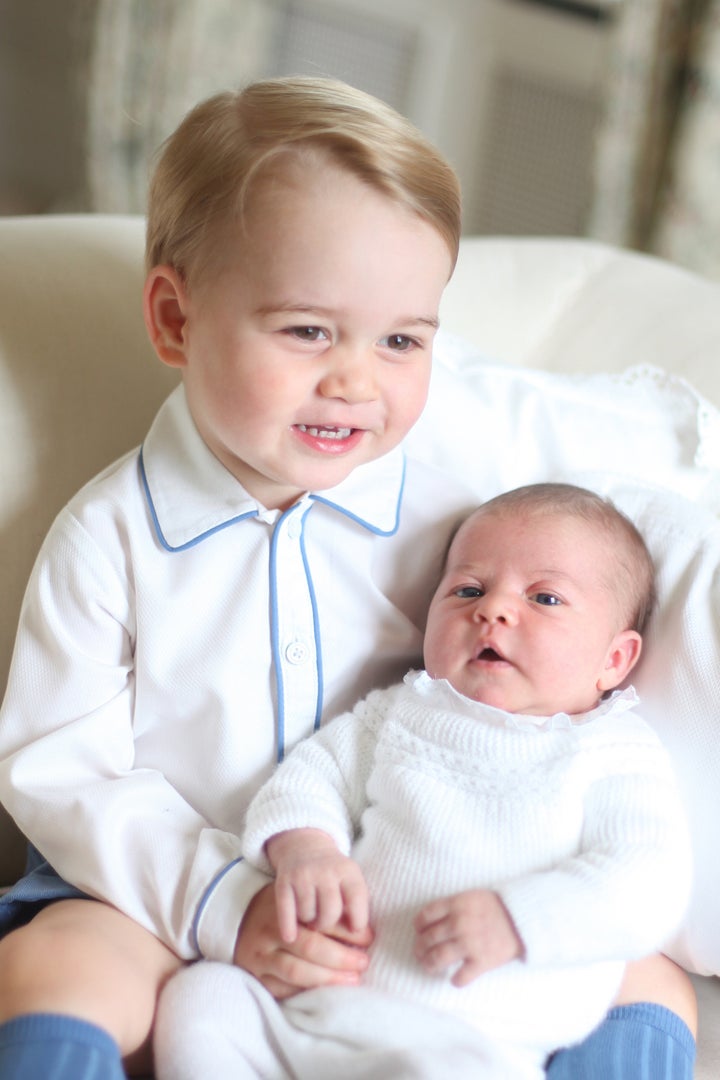 But don't overdo it.
It can be tempting to focus on trying to make your older children bond with the baby, but don't overdo it. Remember your child may still be confused about the change in family dynamic. "At some point, it could be an idea to back off, listen to your child, allow him to have his feelings and keep giving him as much love and attention as you can until the baby begins to grow on him," advises a Mumsnet spokesperson.
Emphasise the baby's admiration.
Babies aren't as interesting to toddlers as they are to us, so it's worth pointing out the moments where the baby is paying attention to his or her older sister or brother. The Mumsnet adds: "Remind your child how much the baby looks up to them and is constantly learning from them by saying, 'look she is watching you do that', 'she thinks you are amazing' or, 'she smiles at you because she thinks you are great/funny'."
After all, who doesn't like to be admired?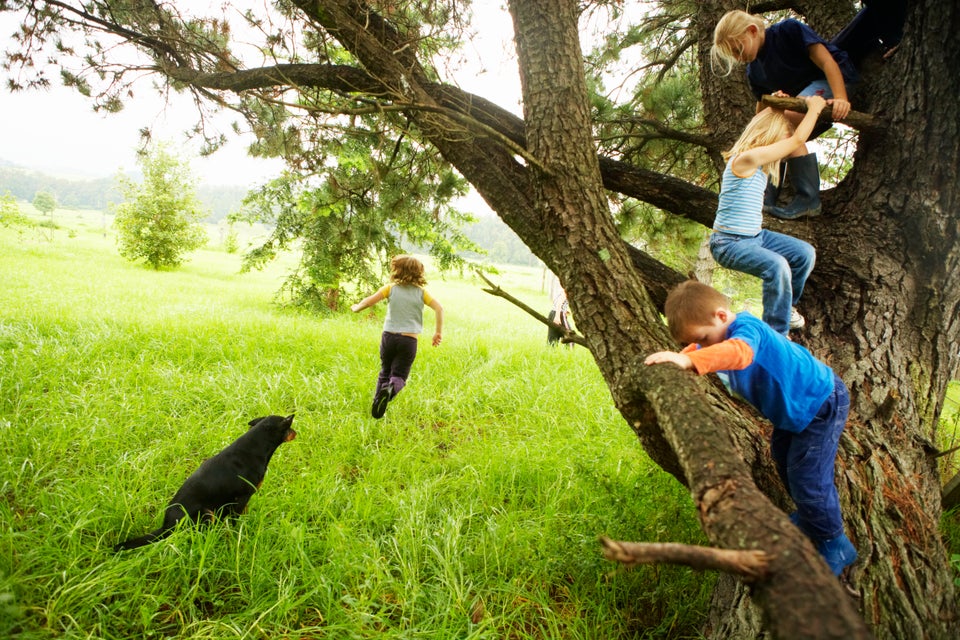 Yes, You CAN Make A Family Walk Fun