In 2014 there were 128 recorded cases of SIDs, also known as cot death, compared to 165 in 2013 and 207 in 2004, when figures started being recorded by the Office for National Statistics (ONS).
Rosie Amery, from the ONS said the fall was partly the result of fewer mums smoking during pregnancy:
"A number of factors may have contributed to the fall," she said. "Including warmer than average temperatures throughout the year, fewer women smoking at the time of delivery and greater awareness of safer sleeping practices."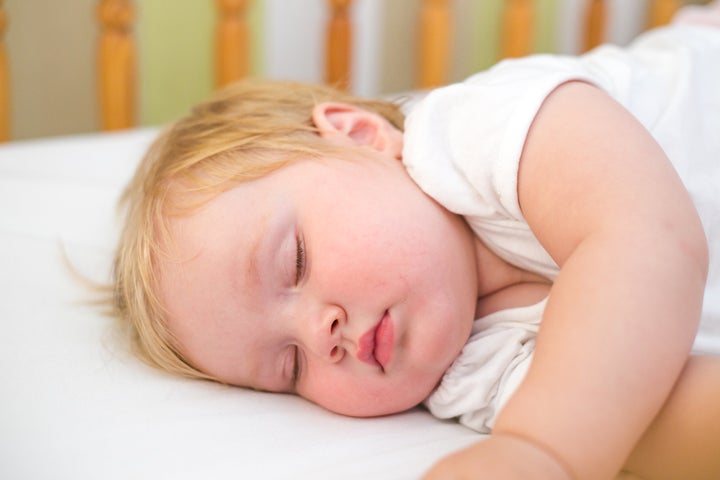 Despite the drop, Francine Bates, chief executive of The Lullaby Trust, says it is still vital for parents to know the risk factors associated with SIDs.
"Whilst it is extremely good news that SIDS has gone down in England and Wales, evidence has shown that many more babies' lives could be saved if all families had access to and followed safer sleep advice," she said.
"It is very important that we work together to ensure safer sleep messages consistently reach all families, particularly those at increased risk such as young parents and families living in areas with higher SIDS rates."
The Lullaby Trust offer the following advice for reducing the risk of SIDs.
Always place your baby on their back to sleep.

Keep your baby smoke free during pregnancy and after birth.

Place your baby to sleep in a separate cot or Moses basket in the same room as you for the first six months.

Breastfeed your baby.

Use a firm, flat, waterproof mattress in good condition.

Never sleep on a sofa or in an armchair with your baby.

Don't sleep in the same bed as your baby if you smoke, drink, take drugs or are extremely tired, or if your baby was born prematurely or was of low birth-weight.

Avoid letting your baby get too hot.

Don't cover your baby's face or head while sleeping or use loose bedding.