Becky Snowden, 28, created the online document which shows how to attempt to defeat what is likely to be a Tory victory on 8 June.
Simply search for the seat in which you are going to vote and read the corresponding advice - unless you're a Tory voter of course.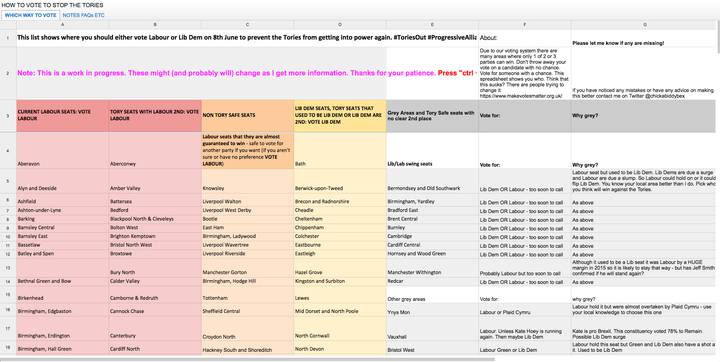 Snowden told The Huffington Post UK why she started the project, saying: "I know that there are a lot of people out there who don't want another Tory government. But due to our broken voting system, they only need 36% of the vote to get a majority of seats (this is exactly what happened in 2015).
"So the only way to prevent the Tories from getting another majority is to vote tactically. And that's why I made the sheet, so that people would have a resource to find out which constituencies should vote which way."
Her tweet promoting the doc received hundred of retweets and has put her in touch with others working on similar projects.
She said: "I didn't expect it to take off like it did. I originally posted it on Reddit and I figured maybe it'd help a handful of people.
"But then it really took off, and I shared on Twitter and it just exploded from there. I know a lot of people have shared it on Facebook and celebrities have retweeted it. Honestly, I felt like there wasn't much hope of change when I first made it.
"The press were definitely making it clear they didn't think so. But after the response it has gotten I now believe it is totally achievable! And after looking at all 650 seats in detail, I discovered a lot of the seats won't even take much to swing back from the Tories. It's definitely doable."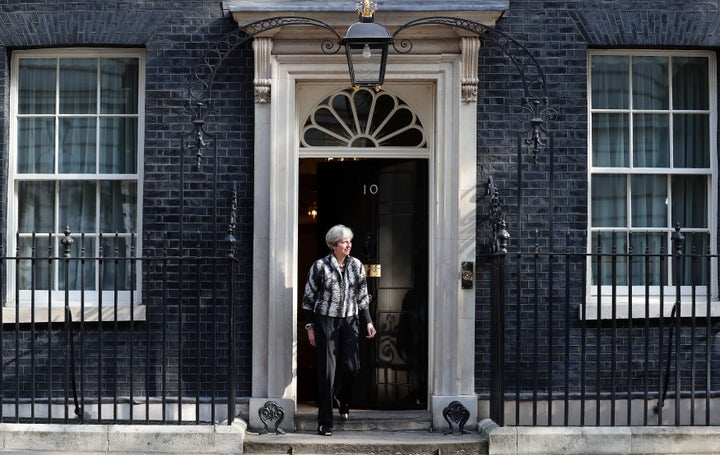 But there is still work to be done and Snowden hopes the public will help her fill in the blanks and contribute information.
She said: "As we get closer to the election I need local people to let me know if a certain candidate is making good ground. There will also be popular MPs stepping down or even changing party alliance.
"Some MPs may have recently done something to turn their voters against them. Local councils may have changed hand recently. This is all very valuable knowledge that I can't gather on my own."
In a speech on the steps of Downing Street on Tuesday morning, May said an election was needed to "secure the strong and stable leadership the country needs to see us through Brexit and beyond".
She added: "We need a general election and we need one now."
The move was branded "an extraordinary U-turn" by Nicola Sturgeon, who said it was "a huge political miscalculation".
An election had not been due until 2020 - and May said herself repeatedly that was when the next vote would be.