HSBC has been widely ridiculed for suggesting that the average 25-year-old could afford a deposit on a house as long as save a quarter of everything they "earn" from birth.
The bank claims the average child receives a whopping £131,832.94 by 25 in pocket money, gifts, jobs, "tooth fairy donations" and profits from selling their things - more than the average annual salary of a CEO.
By saving a quarter of this, a 20-something should be able to afford an average deposit of £32,000, HSBC's "Deposit Dash" study states.
"When they say 'average' is that because they have included Prince William and Prince Harry?" one Twitter user joked.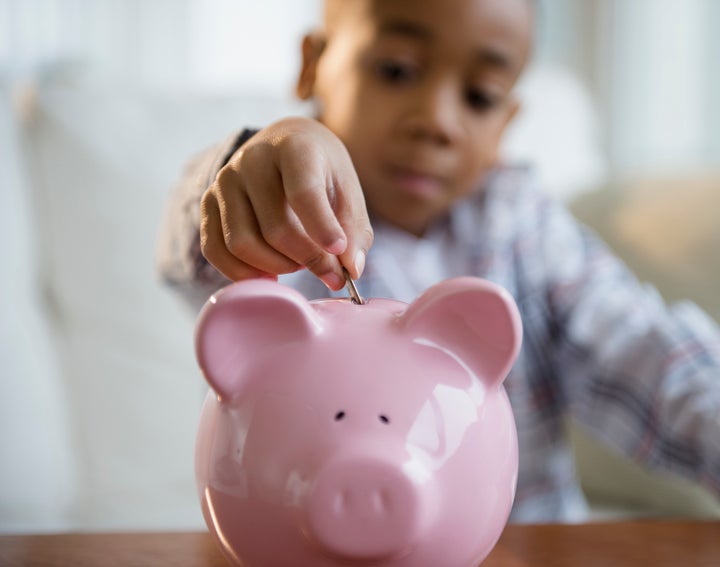 The bank claims that by their first birthday, the average baby has already "earned" £1,325.88 and puts the average "income" of seven-year-olds at £2,841.01 a year.
Dozens of people took to social media to share their disbelief at the bank's figures:
But HSBC's head of mortgages Tracie Pearce said: "It's interesting to see that many young people don't think they'll ever be able to afford to buy their own home, however by starting saving early on, home ownership is a realistic and achievable aspiration."
According to the bank, a fifth of 18-25 year olds don't think they'll ever be able to afford to buy their own home and 31% say it will only be possible with a lottery win.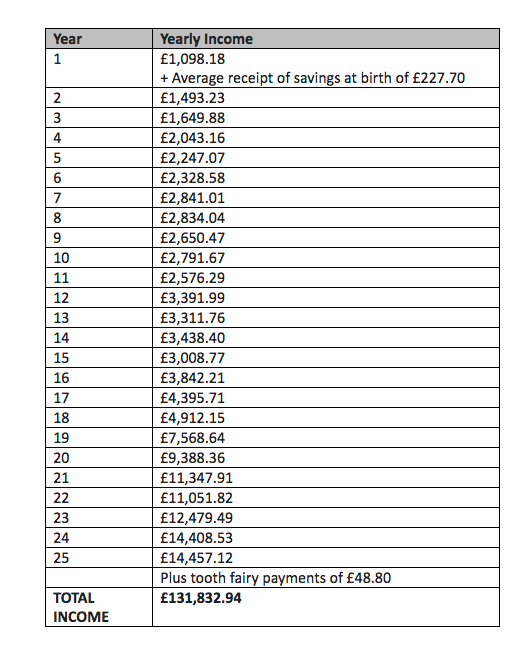 Peace continued: "We're not suggesting that children and young adults shouldn't spend any of their pocket money or enjoy themselves, but they should be aware of what money they have and receive, and regularly save some of it.
"For parents, the key is to start saving for your child early and to encourage a savings habit so when they are old enough to make financial decisions by themselves, they can see the benefit of saving towards their first home."