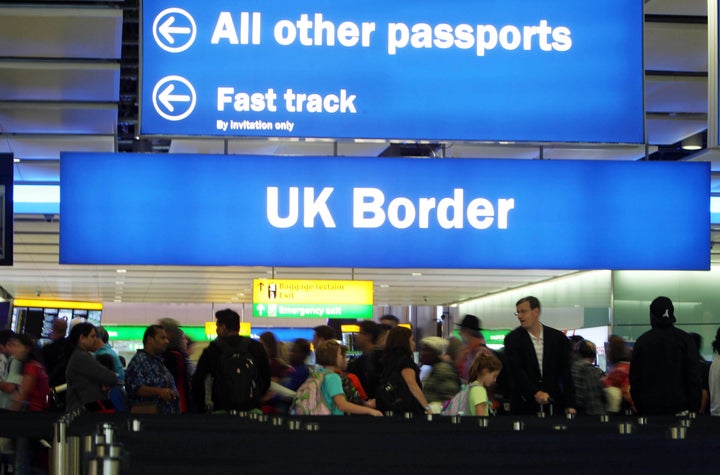 There has been a sharp drop in the number of EU citizens coming to the UK to look for work, in what has been branded a "Brexodus".
New figures show net migration is also at its lowest level for three years, mainly due to EU citizens leaving and a decrease in immigration across the board.
At the end of March 2017, 275,000 had come to the UK for work and the majority (188,000) had a definite job to go to. But 39,000 fewer people came looking for work - a significant drop compared to the same period last year - and the number of people moving abroad for a definite job rose by 21,000 to 122,000.
The number of EU citizens looking for work dropped by 29,000 to 47,000, and a total of 51,000 non-Brits, the vast majority of which were EU citizens, emigrated to return home - up from 34,000 at the end of March 2016.
The number of students coming to the UK to study also dropped by 27,000 in the last year and the government has been urged to remove international student numbers from its target for net migration - which Theresa May wants to get below 100,000 annually.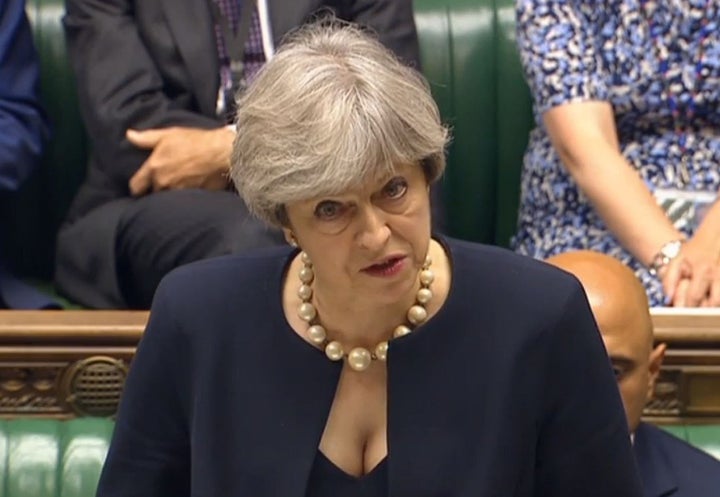 Shadow home secretary Diane Abbott said: "Tory migration policy is a shambles. Against all advice, Theresa May continues to insist in maintaining an arbitrary net migration target of under 100,000, which has never once been met.
"Now it seems that her long-running campaign to malign international students is based on fantasy, with no evidence of a major issue with students overstaying.
Prominent supporters of the Remain campaign said "serious questions" also needed to be answered about the ill-effects of Brexit on the British economy.
Experts have warned several industries - including hospitality, agriculture and construction - are facing huge staff shortages as the number of European workers coming to Britain falls.
But Lib Dem leader Vince Cable said the damage has already been done.
"These figures show a deeply worrying Brexodus of EU citizens who have made the UK their home. This is largely a result of the failure of Theresa May's government to guarantee EU citizens' right to stay," he said.
"Recent research shows that more than half of British businesses are struggling to recruit the skilled labour they need. We have already seen record numbers of EU workers leaving our NHS, and today we hear stark warnings from the food and drink industry that they face significant disruption and economic damage if European nationals continue to leave.
"This government must act urgently to give assurances to skilled and hard-working EU citizens, before any more damage is done to our already weakened economy."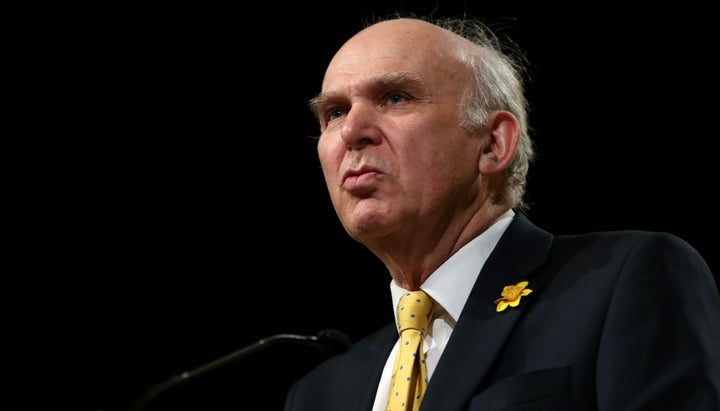 Labour MP Ian Murray, who supports the Open Britain campaign against hard Brexit, said it was "small wonder" EU citizens were choosing to leave the UK.
"Despite today's figures, the government is still a country mile away from hitting its target of reducing net migration to the 'tens of thousands'," he added.
"The cuts to immigration that would be needed to achieve that target would lead to massive skills shortages that would hammer whole sectors of the UK economy.
"The government should drop the target and change its rhetoric to emphasise that Britain remains an open and welcoming nation, not a place turning away from the world."
Nicola White, head of international migration statistics at the Office for National Statistics, which published the figures, said while they suggested the result of the referendum was having an effect on migration, it was "too early" to tell if it would become a long-term trend.