A few weeks ago, the kids and I took a trip to Pets at Home – and came back with a rabbit hutch. Sadly for the kids – and the family cat – we didn't actually bring home a pet rabbit. What we did come home with? An idea to make our very own community bookswap.
It's a bit like a tiny library... though, since tweeting about it here, I've learned that defining it as a "library" is seen by some as going against the #savelibraries campaign, set up by librarians to ensure we don't minimise the importance of public libraries – and paid, trained library workers.
My bad. I'll be changing the sign as soon as I can.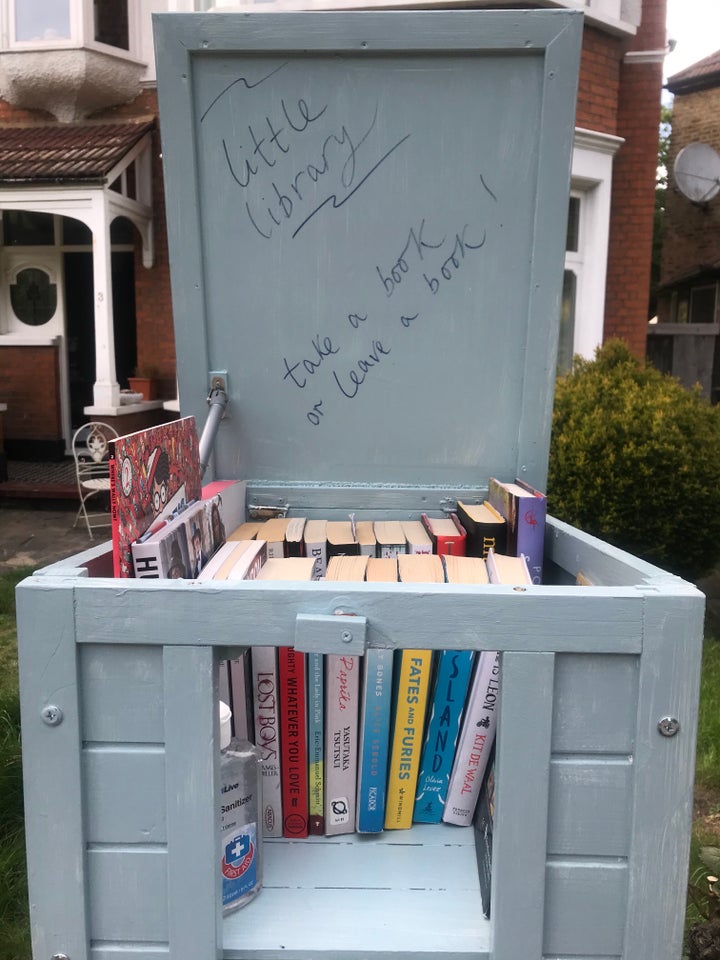 Another thing I've learned since installing the bookswap on the front wall outside our house? How many people seem to love it.
My kids, for one. They're three and eight, but are already dead keen on books – whether that's curling up under the covers, late at night, to pore over the latest Jacqueline Wilson (my eldest), or demanding "one more" read of Clare Foges's Kitchen Disco – complete with fruity dance moves (my younger son).
Having a place to share their love of reading with others has led to important lessons about possessions – my daughter didn't want to part with any of her old toddler reads, despite having no use for them, and had to come to terms with the idea on her own. Eventually, she selected a careful few and rushed outside to put them in the hutch.
Each morning, they ask if they can take a look at what has gone, and what's been left – because just as much as people are borrowing from us, they're also keeping the bookswap going.
It's grown organically – last week we ran down to almost zero, only to have an overnight dump of magazines, cookery books and chunky novels.
My neighbours – many of whom I'd never met before – now come by on a daily basis to rifle through and say hello. One of them told me he's really missing meeting up with his fellow retirees in the local pub. Now? He comes to the bookswap, instead.
The kids and I have met new parents, people who've lived in the area for years – I even met a fellow poet, and promised to leave her a stash of poetry books to borrow. We're going to try to go to a gig together after lockdown, too.
The only downside has been making sure we're being as safe as possible during lockdown. I'm banking on the fact that people will be wearing gloves while handling books – their own and ours – and I even left bottles of hand sanitiser in the bookswap for visitors to use (until they got stolen. Twice).
But the real beauty of it is how simple it is. Buy a rabbit hutch (or a simple crate on its side might do), paint it a colour of your choice, then put it together and screw it down on a wall. Paint a sign, and fill it with books.
Let the great British bookswap commence.