Elphaba. Elsa. Adele Dazeem. Over the years, Idina Menzel has been known by all of these names, but this Pride season, the Broadway legend is stepping into the spotlight simply as herself.
The Tony winner is performing on the main stage at Pride In London on Saturday 1 July, where she'll share the stage with acts including Adam Lambert and Todrick Hall.
Given the current political climate and the scrutiny queer people have found themselves under in recent history, Idina says she feels it's important for her to show up for the LGBTQ+ community.
"Allyship means everything to me," she explains. "I feel like my friends and family in the LGBTQ+ community have been fighting long enough. They spend enough energy trying to just be who they want to be in their lives, and not apologising for it.
"So I think it's the allies, people like me, who need to be on the frontline, to be out there fighting, and expend our energy so our friends can spend the time living their lives authentically," adds Idina, who is also gearing up for the release of her new album Drama Queen, which she's described as a "love letter" to the queer community.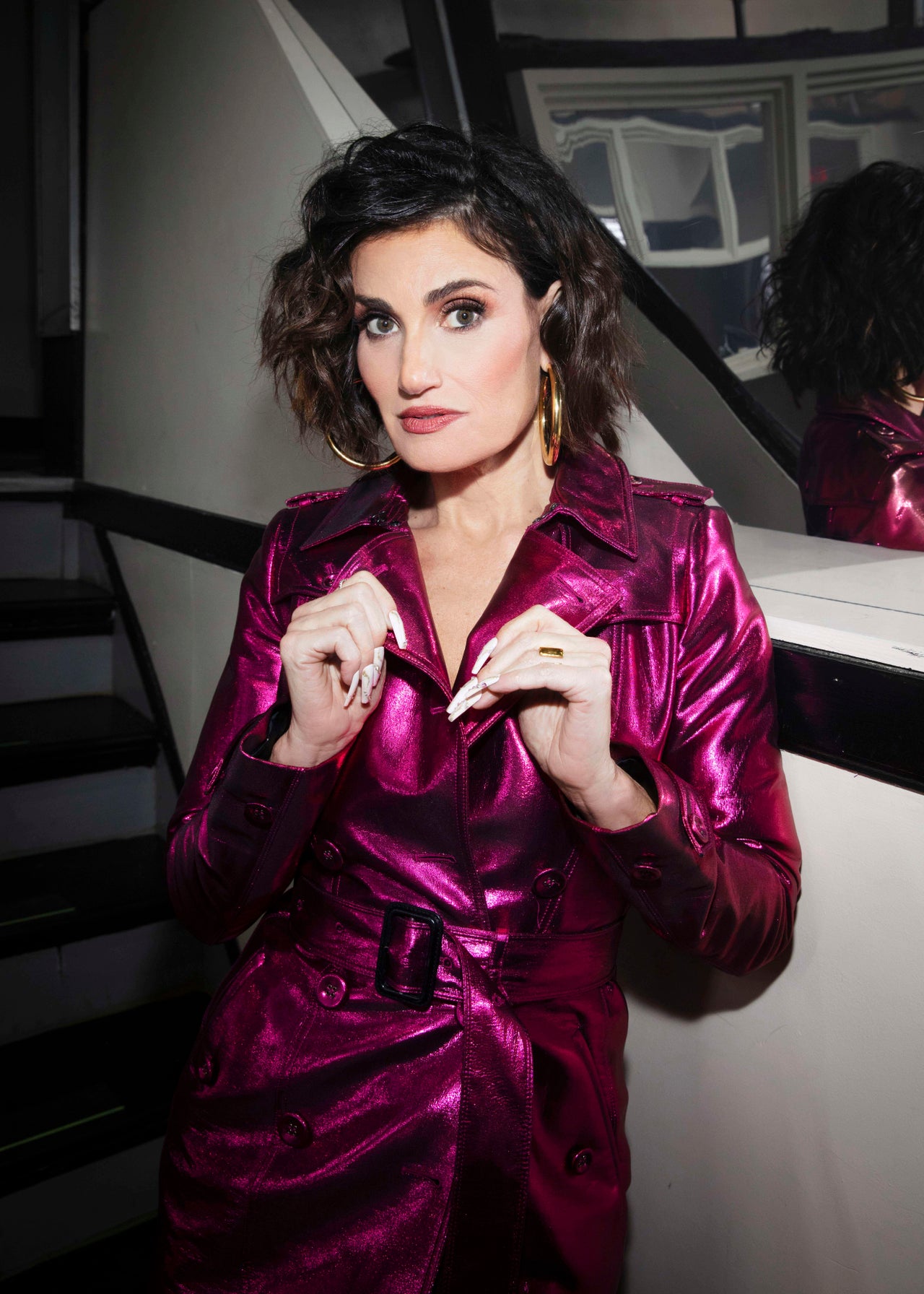 While Idina is probably best known for the many characters she's portrayed over the years – from Elphaba in Wicked to Elsa in Frozen – Idina maintains that, for her, there isn't too much of a difference when it comes to performing as herself.
"As actors and performers, at the heart of every character is still ourselves. Because we can't deny that, no matter how many layers and costumes and makeup and character choices we make, our soul is still infused into these characters," she says.
"So, for me, the transition is not that different. There's still the desire and the need to remain vulnerable in front of an audience. That can be scary and exhilarating – but that's sort of the gift and the curse of what I do as a performer.
"I want to express myself, I want to communicate and connect with people, but that means I also have to expose much of who I am."
Idina's breakthrough moment came in the mid-90s, when she landed the role of the rebellious and free-spirited performance artist Maureen Johnson in the hit musical Rent.
The show earned Idina her first of three Tony nominations, and while it undoubtedly put her on the map in the world of musical theatre, her next venture, Wicked, would take her to the next level.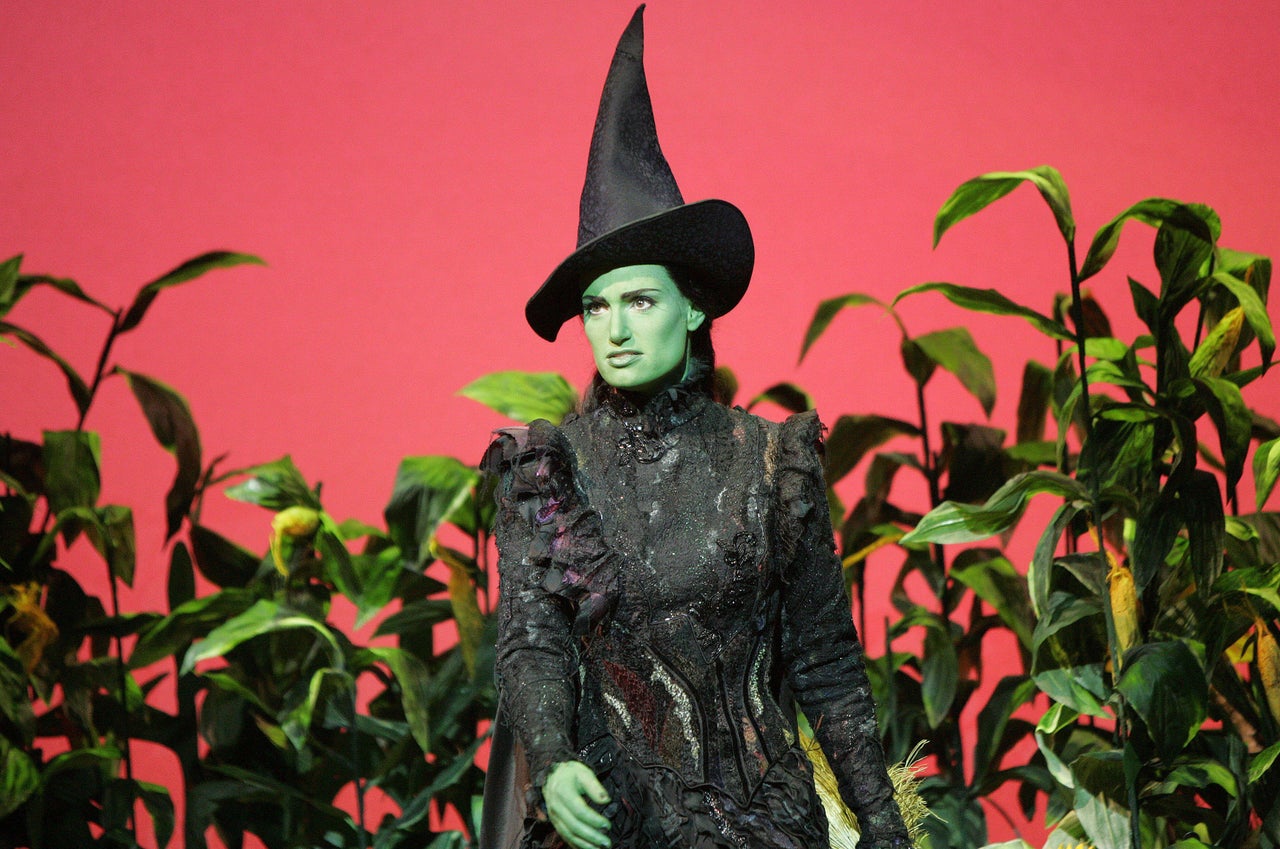 Within the long-running show – itself a reimagining of the Wizard Of Oz story, as told from the perspective of the Wicked Witch of the West – Idina originated the lead role of Elphaba, donning green paint for eight shows a week and belting out signature tunes like No Good Deed, What Is This Feeling? and, of course, Defying Gravity.
Idina had no inkling in those early days quite how impactful Wicked would go on to become.
"I've been in this business long enough to have been part of other things that I was so passionate about and loved so much and they just petered out or they couldn't make it all the way to fruition," she says. "So you never quite know what is going to hit and what isn't."
However, one thing she was sure of as soon as she learned about Elphaba's story was that she was determined to play the character.
She remembers: "Once I left the audition, I broke down in tears, because I knew there was something about the role that I really, really wanted.
"There was something about it that I just knew, I had to play and that I was the right person to play the character. As far as that intuition that I had, that's the truest moment for me.
"I didn't know how successful it would be, I just knew for me and my evolution as a woman and as a human being that I had to play the role."
As for Wicked's runaway success, Idina admits that a lot of it passed her by at the time as she was so engrossed in the show.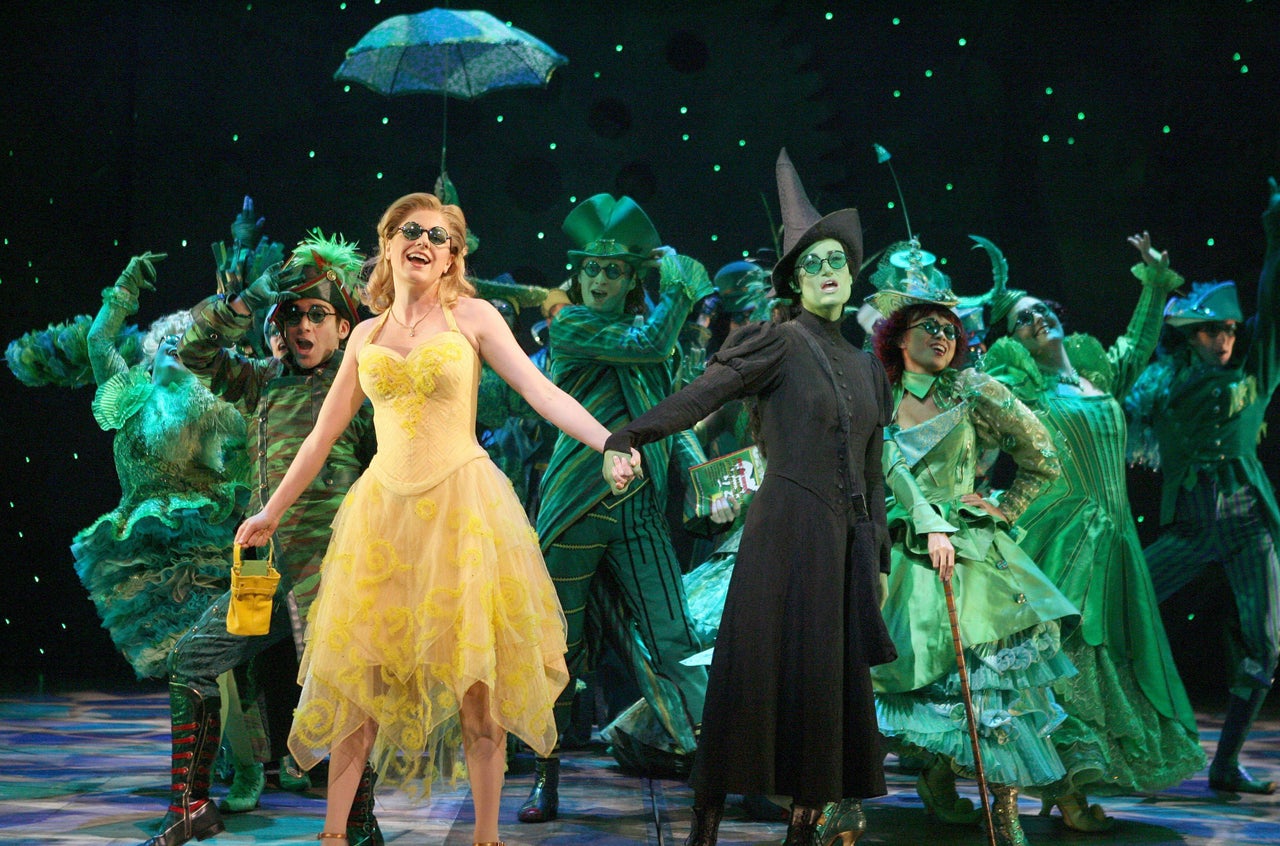 "When you're doing a Broadway show, eight times a week, you're sort of just worrying about getting up every morning and being healthy and getting to the theatre and doing your job," she says of that period.
"I think with every project I've been a part of that's really resonated in our culture – being Rent or Wicked or even Frozen – I think I notice the momentum and the resonance that it's having with an audience probably by the feedback. By the letters I receive, by the social content I see, of people singing the songs.
"With Wicked, particularly, I think you start to notice when there are fans outside the stage door, and how emotional they feel about the show. That's when it starts to feel bigger than us, bigger than the show."
The long-awaited film version of Wicked is now in production, with Cynthia Erivo in the lead role of Elphaba and Ariana Grande (who was previously a guest artist on Idina's holiday album A Season Of Love) portraying Glinda, the character originated by Kristin Chenoweth.
Idina says she's looking forward to seeing what Cynthia brings to the character she was synonymous with for many years ("although I already know it's going to be amazing," she adds), and is happy at the prospect of Wicked reaching a new audience.
She explains: "I definitely feel a huge sense of pride for having originated the role and [seeing] Wicked taking its next step in its legacy.
"And I feel very comfortable and excited that the women that were chosen to play the roles are playing them. It's in really good actors' hands. So, I feel the integrity of Wicked is intact, and so I'm very comfortable with that."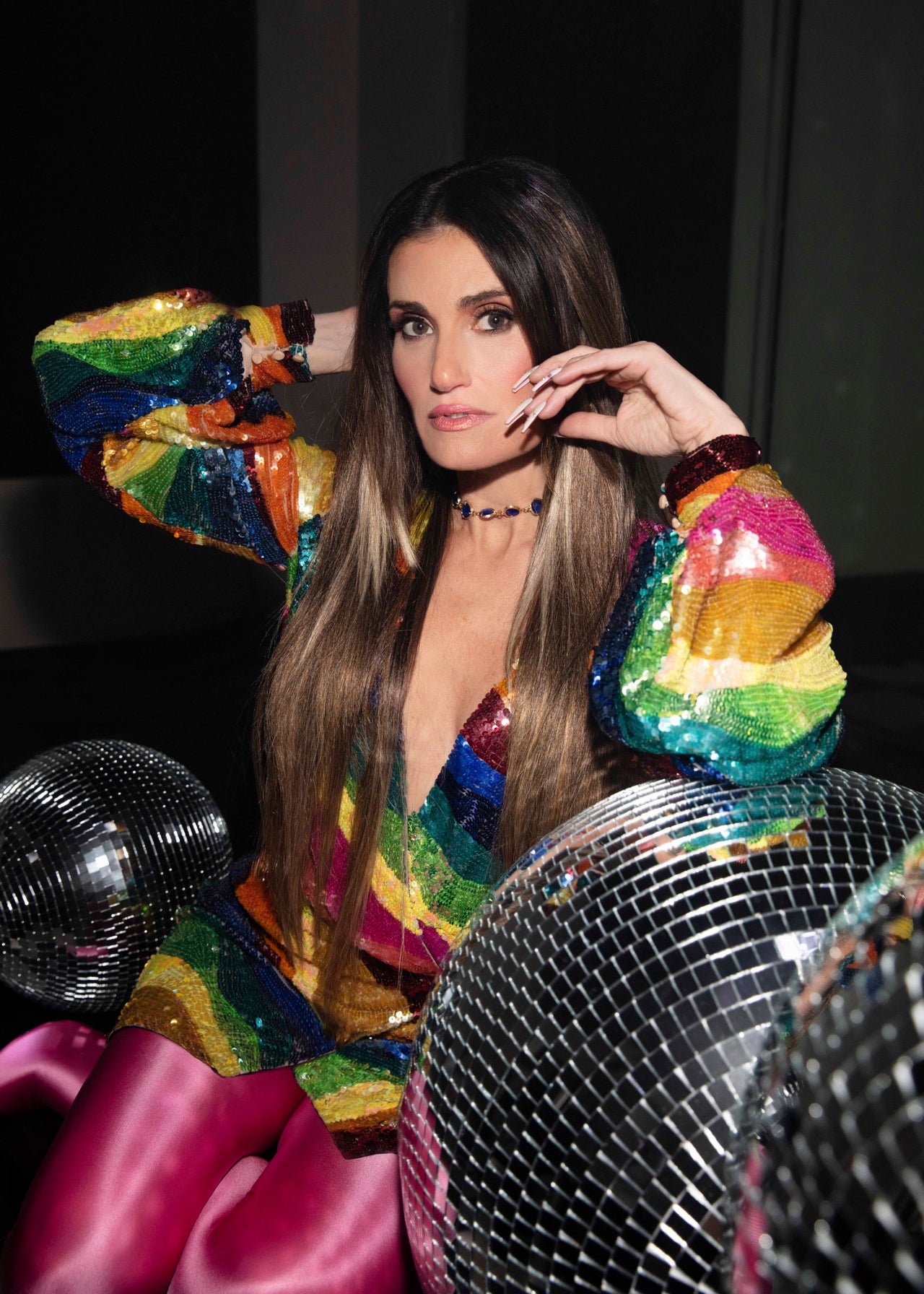 Of course, speculation is already rife about whether Idina could be returning to the Emerald City for a cameo in the Wicked film.
Perhaps understandably, when pressed on this subject, she says simply: "I don't know! And if I did know, I probably couldn't tell you. But I don't know."
More recently, even those who wouldn't recognise Idina will still undoubtedly know her voice, as she plays Queen Elsa in Disney's Frozen franchise, most notably performing the stand-out track Let It Go in the first film.
Now approaching its 10th anniversary, Frozen remains among the highest-grossing films of all time, and is a two-time Oscar winner, including a Best Original Song victory for Idina's big number.
The film is also credited with breathing new life into Disney's animation studios, with its 2019 sequel also proving to be a hit both critically and commercially.
For Idina, though, perhaps the biggest personal achievement Frozen gave her is becoming part of Disney history, following in the footsteps of fellow Broadway performers like Jodi Benson, Lea Salonga, Judy Kuhn and Anika Noni Rose.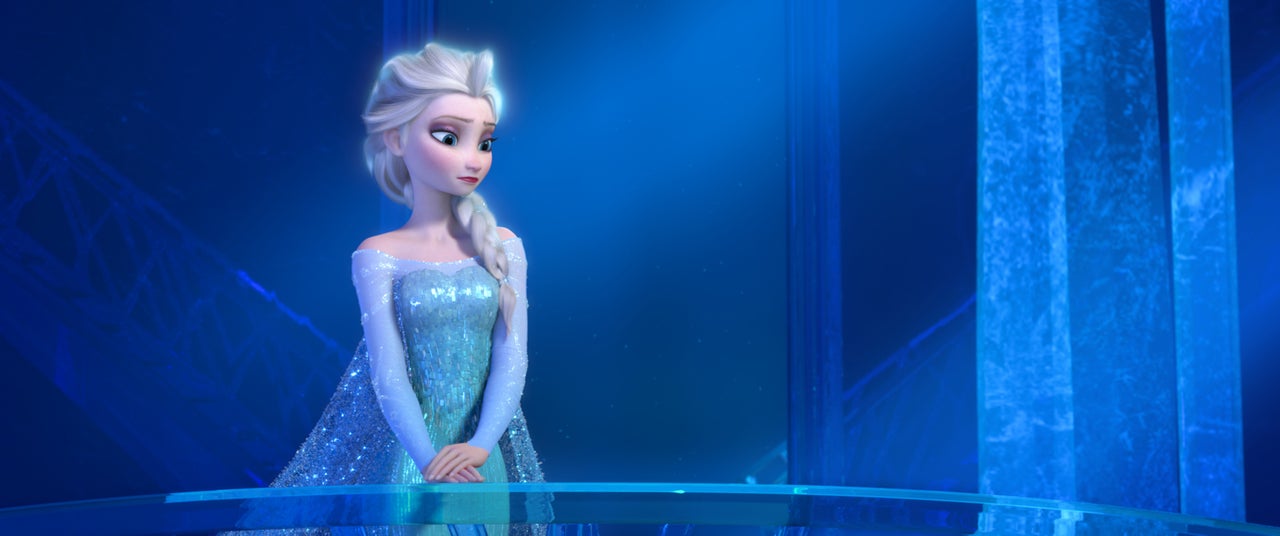 "You never know what's going to happen," she insists. "Especially in animation, things go through so many incarnations, you never know where they're going to end with the story and how that will pan out.
"I think that when you're asked to play a Disney princess or queen in a musical, that's milestone enough. If you could tell the little girl in me, back in the day, that she'd be doing it, that would have been a dream come true."
A third Frozen film is now confirmed to be in the works ("I don't know anything! I haven't read a script, there's nothing yet! I swear!" she insists), with Idina once again set to reprise her role as the iconic Queen Elsa.
Before Frozen II was released, a fan campaign made headlines urging Disney to "give Elsa a girlfriend" in the sequel, after many viewers within the LGBTQ+ community found that they resonated with her story.
"I trust [Frozen director] Jennifer Lee and the other writers very much, they have incredible integrity and empathy and compassion for these characters and the world that we're living in right now," she adds. "So, I believe that Elsa's heart is in good hands. They love Elsa so much, and they want the best for her.
"So, yes, I would support [that]. I just want Elsa to find a wonderful partner in life, and to feel unconditional love in addition to what she receives from her sister."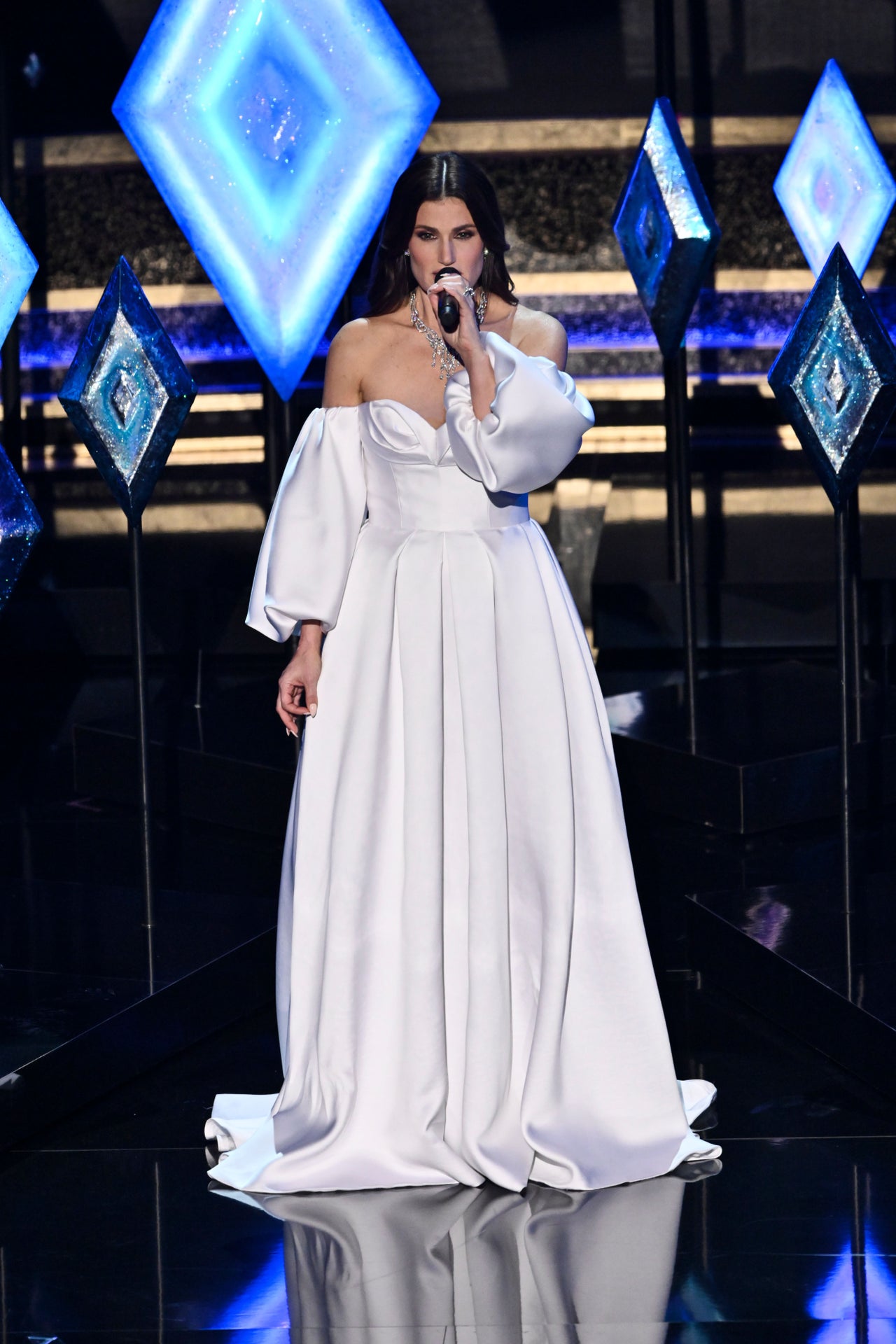 Whatever's next for Elsa, Idina says she's "very excited" for the next chapter in the Frozen saga.
She enthuses: "It's always a welcome reprieve to get in the studio and to work on Elsa. First of all, I can go in with no makeup, try things and make mistakes. There's no pressure, that's the really cool thing about voicing a role.
"I'm excited to see where they want to take the characters, I'm excited to sort of reunite with my friends and I'm excited that Frozen is so successful that it warrants a third film. That means so much to me."
Idina Menzel will be performing at Pride In London on Saturday 1 July. Her new album Drama Queen is also released on Friday 18 August.