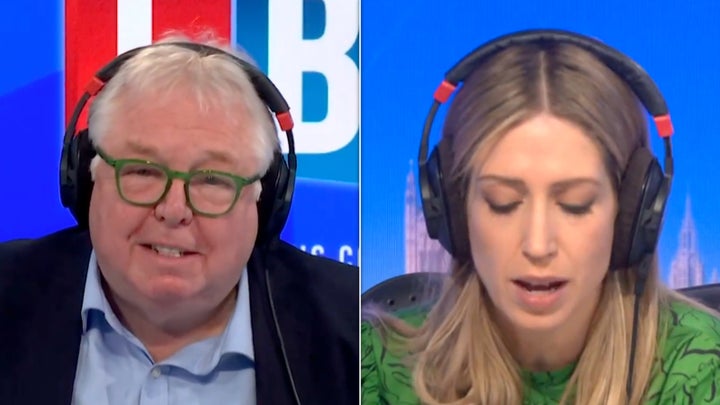 A Tory minister was asked whether Rishi Sunak was "making excuses or promises" after he unveiled another five pledges despite failing to meet the last lot.
Laura Trott, the chief secretary to the Treasury, was roasted by LBC presenter Nick Ferrari on his show this morning.
The prime minister yesterday unveiled five new promises to voters, including a pledge to cut debt, cut taxes and deliver a "world-class" education system.
Ferrari asked the minister: "Why should my listeners listen to five new pledges or promises from the prime minister when the government has failed lamentably to deliver on most of the five that were promised in January?"
Trott said she would "refute" the presenter's accusation, and tried to come up with excuses over the PM's failure to deliver on all of the pledges.
But Ferrari told her: "These are promises that the prime minister made and, at best, you've got one-and-a-half out of five.
"Is he making excuses or is he making promises? Which is the prime minister better at?"
The minister said: "I have I hope outlined in some detail where we are on each of those pledges.
"This is a big challenge that he set himself, they are not easy targets, but they are ones where we have made progress on every single one.
"And what he was talking about yesterday was how, given how much progress we've made on inflation, how the economy is turning a corner, and we can really now focus on going for growth and hopefully getting taxes down."