Take a peek inside your makeup bag and what do you see? From lengthening mascaras and hydrating foundations, fruity lipglosses and shimmering highlighters, a makeup bag can be like a treasure trove for the 83% of women in the UK who own one.
But while a flick of liquid eyeliner and a set of freshly painted nails might make us feel beautiful, there is a more ugly side to our obsession: the beauty industry is moulding huge volumes of plastic into packaging that most of us then simply chuck in the bin.
The damage that our throwaway culture could be doing to the environment is high on the news agenda and shoppers' minds. Consumers are increasingly trying to live more eco-friendly lives and there is increasingly strong consumer demand for plastic-free packaging, according to recent research.
But while we've all been focusing on how our vegetables are packaged and how our favourite coffee chains serve our lattes, what has the beauty industry been doing to tackle its waste problem?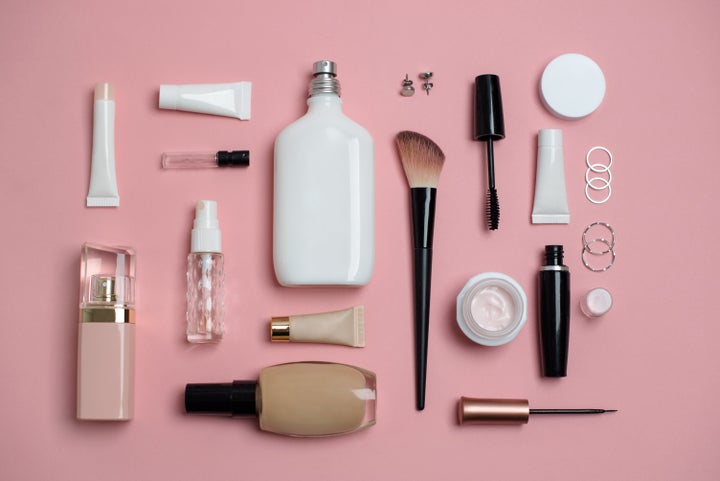 "About this time last year we predicted how plastic would be a real focus this year and how, as people become more environmentally conscious, brands would have to step up their game," Roshida Khanom, associate director for beauty and personal care at Mintel, tells HuffPost UK.
"This is exactly what we've seen across all industries. Brands haven't [historically] been very environmentally focused in the beauty industry, and they're really picking up on that in the last year or so and part of that is driven by the consumer."
The industry-wide ban on microbeads earlier this year and voluntary moves by supermarkets including Lidl to phase out plastic from cotton buds really notched plastics up on the agenda. Shoppers, and particularly younger millennials, are becoming increasingly eco-aware.
"[With microbeads] consumers were starting to realise 'hang on, I hadn't really thought about what was in face scrubs before, but it is plastic and I'm washing it down the drain'. Now consumers are looking at the plastics in their products in a different way," Khanom says.
Brands are awake to this. Colette Mounsey, Lush's UK PR manager, says the company has been reaping the benefits of this surge in interest, which she says was driven by David Attenborough's much-watched 'Blue Planet' series. Sales of its shampoo bars, which are plastic-free, have shot up by 41% in a year.
Lush, she says, was using as little plastic as possible "from the beginning" - what with its bath bombs and "naked" packaging-free shower gels. It also opened its first plastic packaging-free shop in Milan in June. The same month, it developed a limited edition vegan foundation egg that doesn't need to be packaged in plastic, as it is dipped in wax to create a peelable handle. It also has a recycling incentive scheme giving customers a free face mask if they bring back five Lush pots, which it then reuses.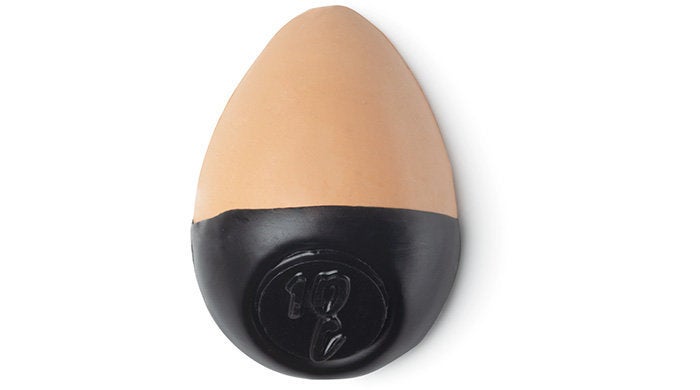 More mainstream global brands are taking steps too. Unilever is one of the world's biggest consumer products companies, owning brands including Dove, Lynx and Dermalogica. As testament to the opportunity brands are seeing in eco-beauty, last week it launched a new skin and haircare range called Love Beauty and Planet made from 100% recycled plastic that is also recyclable.
"We've been working to reduce our packaging footprint for a long time.
Currently, about 95% of the value of plastic packaging put on the market is disposed of after first use, which is a huge waste of resources and a major threat to the environment," David Blanchard, Unilever's chief research and development officer told HuffPost UK.
"We know that consumers want to buy sustainably. Our own research shows that one third of consumers are now buying brands based on their social and environmental impact and over 50% are more likely to buy products that are
sustainably produced. It's up to us to make the sustainable choice the easy choice."
Unilever is, he says, working with government and other organisations to help tackle the problem, including ploughing money into research funds.
But step inside most popular high street beauty shops and it seems that we are, however, still a long way away from making a real and lasting change. Enter a Boots, Superdrug or the beauty aisle in a supermarket and what you'll likely see is wall-to-wall plastic. From cleansers and toners to nail polish, deodorants and face masks, we just can't get enough of the stuff. It is still everywhere.
While brands are taking admirable strides towards making changes, the reality is that eco-friendly products are just a drop in the ocean of an industry that Mintel predicts will be worth a whopping £18.76 billion in the UK by 2022.
There are practical reasons why plastic is used, too. It gives a product longevity, keeps out bacteria, looks better than some alternative materials and can also play a fundamental role in the product's usability (think squeezy shower gel, for example, or a spray on tan lotion).
So brands can find themselves walking a bit of a tight rope to try and get the balance right between what a consumer wants and what is sustainable - especially when they demand both.
Laura McGonigal, head of sustainability at Boots, told HuffPost UK the company recognises this is a challenge and is taking steps to address it. But that also it can be complicated - with alternative packaging sources such as glass, for example, not necessarily being a better option because it's heavier so uses more energy to transport.
"It [plastic] protects the product, it's light, and as a result has some positive points from an environmental perspective, but we obviously don't want it ending up in our ecosystem," she says.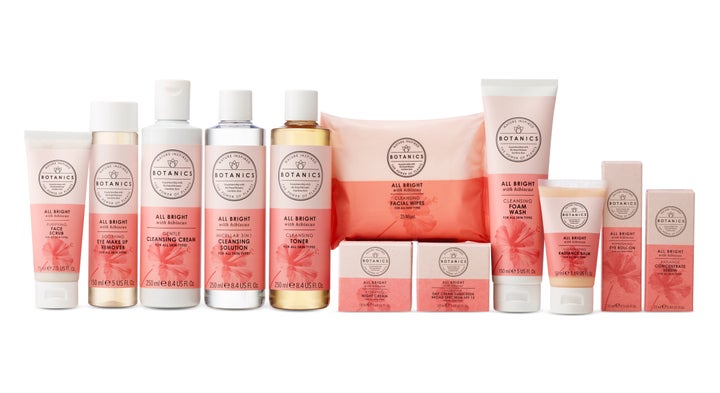 One problem is, that in common with other beauty manufacturers, a lot of the plastics used in Boots own-brand packaging is virgin plastic. McGonigal uses the Botanics brand as an example of one of its brands that is using 25% "post consumer", aka recycled plastics, in its packaging. But none of its own brand products are currently made with 100% recycled packaging, she says.
Boots - which is the UK's largest beauty retailer - has signed up to the industry-wide UK Plastics Pact, which launched in April and aims to reduce the use of single-use plastic packaging and encourage consumers to recycle more. One of its aims is for the industry to use recycled plastic on 30% of products by 2025.
Unilever and Procter and Gamble, which owns brands from Tampax and Pampers to Herbal Essences, are also among the signatories.
"It's definitely an important issue for us. We've been actively working to really reduce the impact our business is having on the environment - and not just in plastics - for several years," McGonigal says. "We're committed to reducing single use plastics and have committed to the UK Plastics Pact."
Emma Priestland, Friends of the Earth campaigner, tells HuffPost UK it's a positive thing to see some brands "finally waking up" and that she would like to see a move towards more refillable packing and for companies to do away with "over-packaging" - which makes products look larger and more appealing.
"By switching to refillable and package-free skin and haircare products, they are seeing the consumer demand for smarter, and reduced packaging. Less of it means less waste and that's the aim," she says.
"Many companies over-package so that products appear larger, but providing refillable packaging is what would really get them noticed."
Another key focus of the UK Plastics Pact is to get consumers to recycle more. Craig Stephens, campaign manager for Recycle Now, tells HuffPost UK while almost 90% of us claim to regularly recycle in the kitchen, only 52% say they regularly recycle from the bathroom.
So while we wait to see more action from brands, recycling the plastics that we do buy might help to make a change.
What beauty items can I recycle?

Craig Stephens, campaign manager for Recycle Now, says: "There are plenty of recyclable items in the bathroom, especially beauty products. Every little helps and recycling that shampoo bottle can be of huge benefit to the environment."

Here are the top 10 easy recycling wins lurking in your bathroom cabinet, according to Recycle Now.

Glass face cream pots (plus any cardboard packaging)
Perfume and aftershave bottles (plus the cardboard box)
Plastic shampoo, conditioner and shower gel bottles
Plastic moisturiser bottles, such as hand cream and body lotion
Aerosol deodorant
Cardboard gift set boxes (just remove any plastic windows first)
Hair dye and fake tan cardboard boxes
Cardboard packaging for make-up such as lipstick, foundation and bronzer
Plastic soap dispensers (but pop the pump dispenser part in the general rubbish bin – these can't be recycled)
Aerosol hairspray

Several beauty brands also run their own in-house schemes to encourage you to use less.

Mac, for example, will give you a free lipstick if you return five used ones and Lush will hand out free face masks to anyone who returns five empty pots, so it's worth finding out if your favourite beauty brand runs a similar scheme.