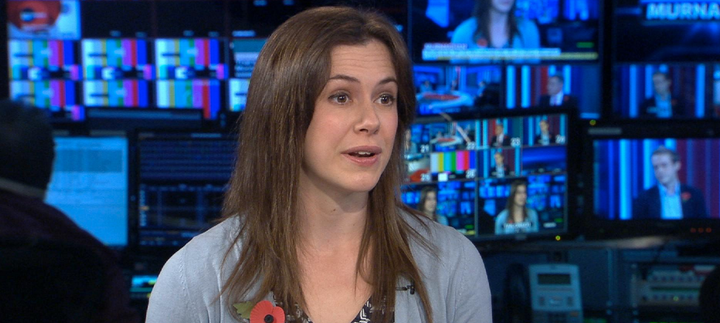 An MP has agreed to apologise for using a "sexist" slur to refer to a leading political journalist.
Party whips ordered the offending MP to row back on the comment Tuesday morning, after columnist Isabel Hardman said she was greeted last night by the parliamentarian with: "I want to talk to the totty."
The Spectator assistant editor said she questioned whether to speak out about remark, which is used to refer to a collective of women regarded as sexually desirable, but decided female journalists working in Westminster "shouldn't have to put up with it".
In a series of tweets, she wrote:
Hardman added that the name of the male MP had been passed on to a party whip, someone who enforces discipline among parliamentarians, saying she would not betray sources but would "betray sexists".
One Twitter user told Hardman that the MP must have "really pissed you off", as he had never heard her speak out about sexism before.
Hardman responded that generally her experiences of reporting from Westminster were "very positive" but that she was not prepared to let the comment go without reporting it.
The journliast explained she felt compelled to bring attention to the issue so that the minority of MPs who behaved in a similar manner "know that it's not on either".
An hour after tweeting about the issue this morning, Hardman revealed that the "v.contrite" MP - whom she refused so name for fear of sparking a social media witch hunt - had agreed to apologise following her complaint.
There have been previous complainys about the sexist behaviour of a number of male MPs. Last month, Labour's Dr Rupa Huq said Westminster remained a "gentleman's club".
She told the BBC: "The fact that they have four different 'women's rooms' implies that the whole of the rest of the building is for men.
"The layout ... is that they have a couple of ironing boards, a couple of sofas, a bed and a couple of magazines – things like Home and Garden.
"A bed, really? So that if it gets a bit too much, the ladies can sort of repose of it?"
Earlier in the year former Labour frontbencher Chuka Umunna admitted the House of Commons was "quite a sexist place".
The MP for Streatham commented: "You don't hear it on the TV, but some of the comments made in the chamber when some of the women get up and speak..."