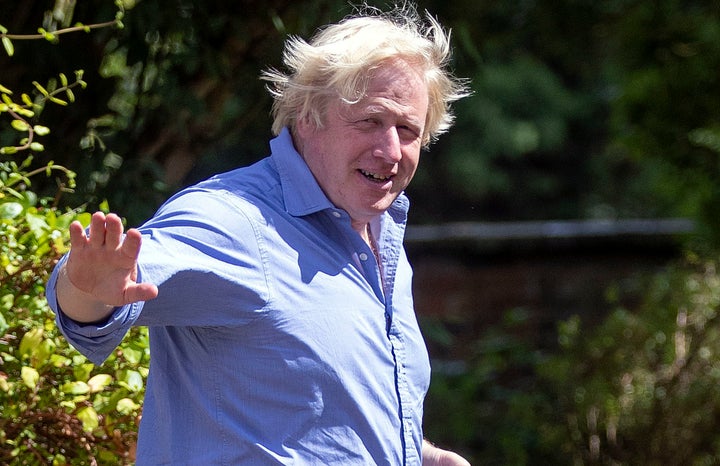 A petition demanding an independent inquiry into islamophobia in political parties has gained more than 30,000 signatures in just two days.
It comes in the wake of outrage at Boris Johnson for comparing Muslim women who wear the burka to "letter boxes" and "bank robbers".
Mariam Khan, who created the petition on Monday, said data from the anti-hate crime organisation Tell MAMA showed Muslim women have become the "go-to target".
"Islamophobia for me isn't just a word, it's a lived experience. I've been called everything from a terrorist to a cockroach online, I've been told to go home, been discriminated against and had my choice of dress questioned many times," she wrote on Change.org.
"But recently, Islamophobic attacks experienced by Muslims are more brazen."
The petition asks for parliament to adopt steps proposed by Muslim Council of Britain, which include launching an independent inquiry; publishing a list of incidents of Islamophobia within parties, and the action taken; and adopting a programme of education and training on Islamophobia.
"As a British Muslim woman, I am concerned about the normalisation of Islamophobic behaviour and rhetoric in the UK, especially amongst those who are in power,″ Khan told HuffPost UK. "This is why I started this petition – Islamophobia is not acceptable and those in parliament who encourage it should be held accountable.
"I am tired of politicians using Islamophobic language to further their political agendas, throwing Muslim women under the bus," she continued.
Khan is working alongside Aisha Ali Khan, George Galloway's former aide, Dr Shola Mos-Shogbamimu, a political and women's rights activist, and Women's March London, to push parliament and political parties to take action.
Iman Atta OBE, director of Tell MAMA told HuffPost UK: "There is a real need to challenge anti-Muslim hate or Islamophobia and this is borne out by statements made by politicians at a local and national level."
"It is unacceptable to use communities to pander to the intolerance and xenophobia of some and particularly when we need to be bringing together communities, rather than pushing them apart."
Theresa May called for Johnson to apologise for his comments about the burka.
But the former foreign secretary said the suggestion he should say sorry was "ridiculous".