Mattia, who works in a marketing company, and Adele, who works in an art gallery, have lived in the capital for two years.
On Thursday night they went to bed hoping that the UK would vote to remain in the EU, but Leave won the vote 52% to 48%.
Waking up in the morning, they found a note had been put through their letter box, asking them to stay a part of London for many years to come.
The message from their neighbour, David, read: "This is awful news this morning but I hope you realise that you are so welcome here, that you give so much to London by choosing to live here and that I hope you will stay and be part of the city for many, many years."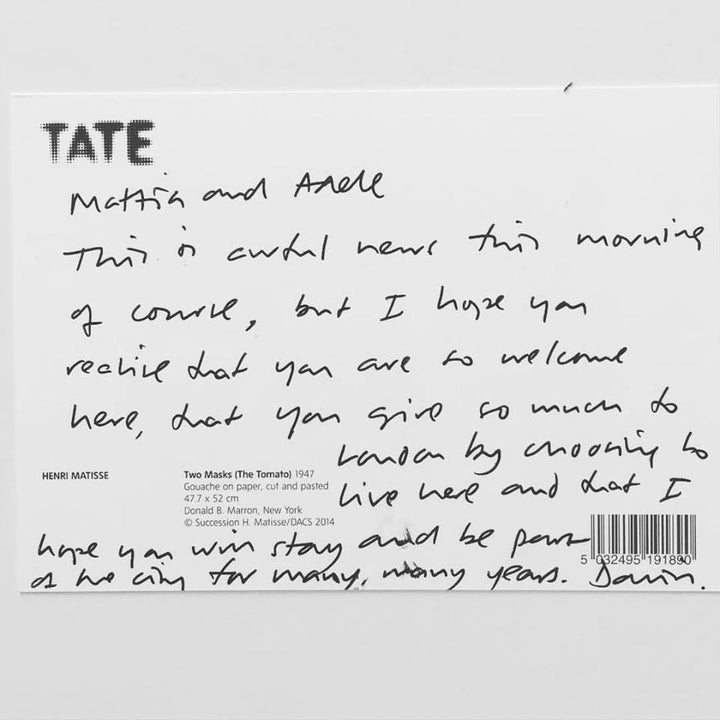 She added: "A small gesture that makes us feel less lost in front of the outcome of the referendum."
But Adele said that the mood had shifted and the pair felt more like "guests" in the UK today than they did yesterday.
Popular in the Community