The DJ, model, writer and fashion icon was embedded in the early eighties London gay scene depicted in Channel 4's AIDS drama, It's A Sin.
"[It] certainly churned up a lot of memories," she adds. "The tragedy of AIDS and how we all dealt with it."
The Russell T Davies drama is an unflinching depiction of that time, portraying the advent of AIDS in the UK and the devastating effect it had on the gay community as it swept through the capital and beyond.
The drama stars Years & Years singer Olly Alexander in the lead role of Ritchie, a young gay man who moves from the Isle of Wight to a London flatshare – christened The Pink Palace.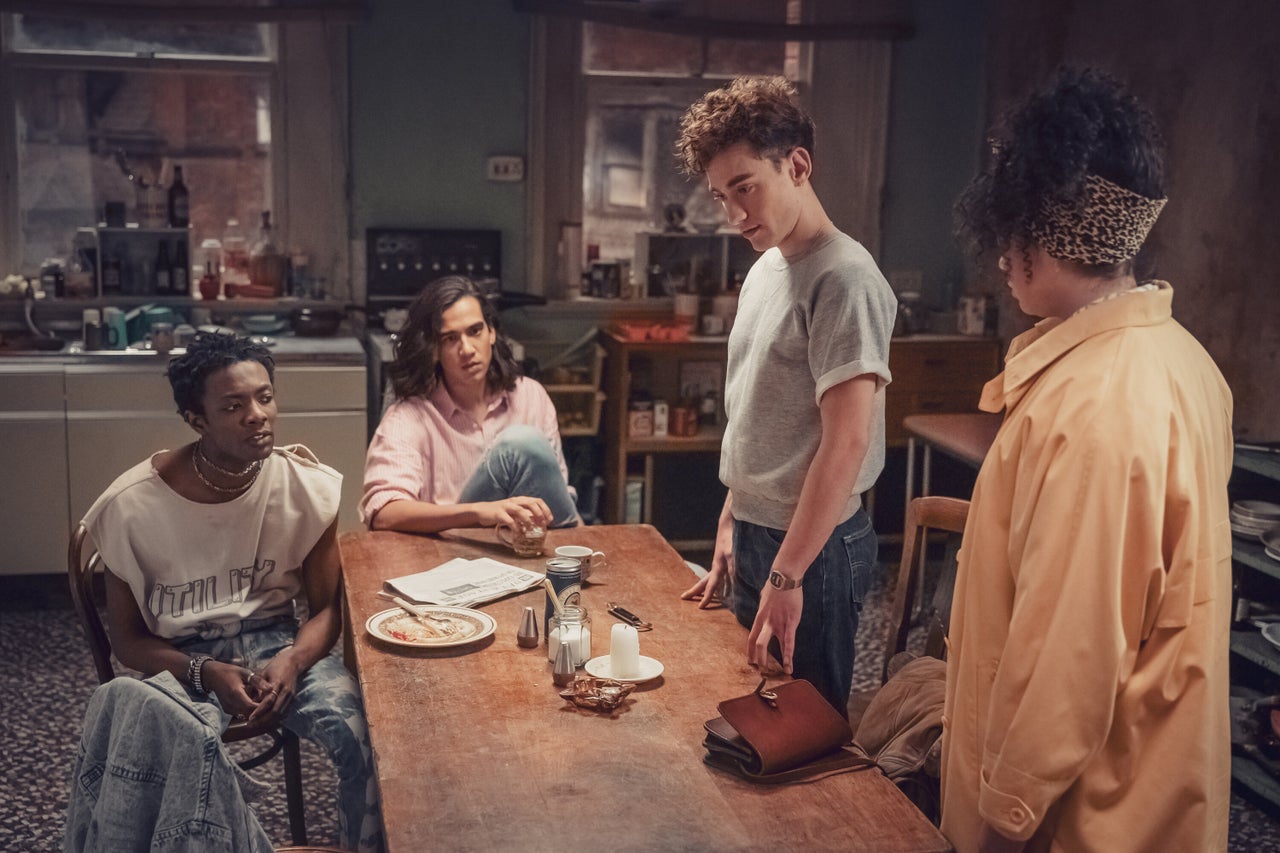 Russell recently told HuffPost UK that he wanted to weave the joy of living life as an out gay man at the time with the horrors that the pandemic cruelly inflicted on so many.
It's something Princess Julia remembers all too well.
"It started with whispers, rumours... almost gossip. Iit was terrifying, even at the beginning," she recalls.
Early on in the five-part series, some of the characters refuse to believe the initial warnings about AIDS; that the impending crisis was nothing to be worried about. "They say it affects homosexuals, Haitians and haemophiliacs… who's it going to get next, people from Hartlepool?" jokes Ritchie in one of the early scenes.
"It would be friends of friends of friends, and then it would be friends of friends, and then it'd be, your friend," remembers Julia of the way the virus crept up on the gay community.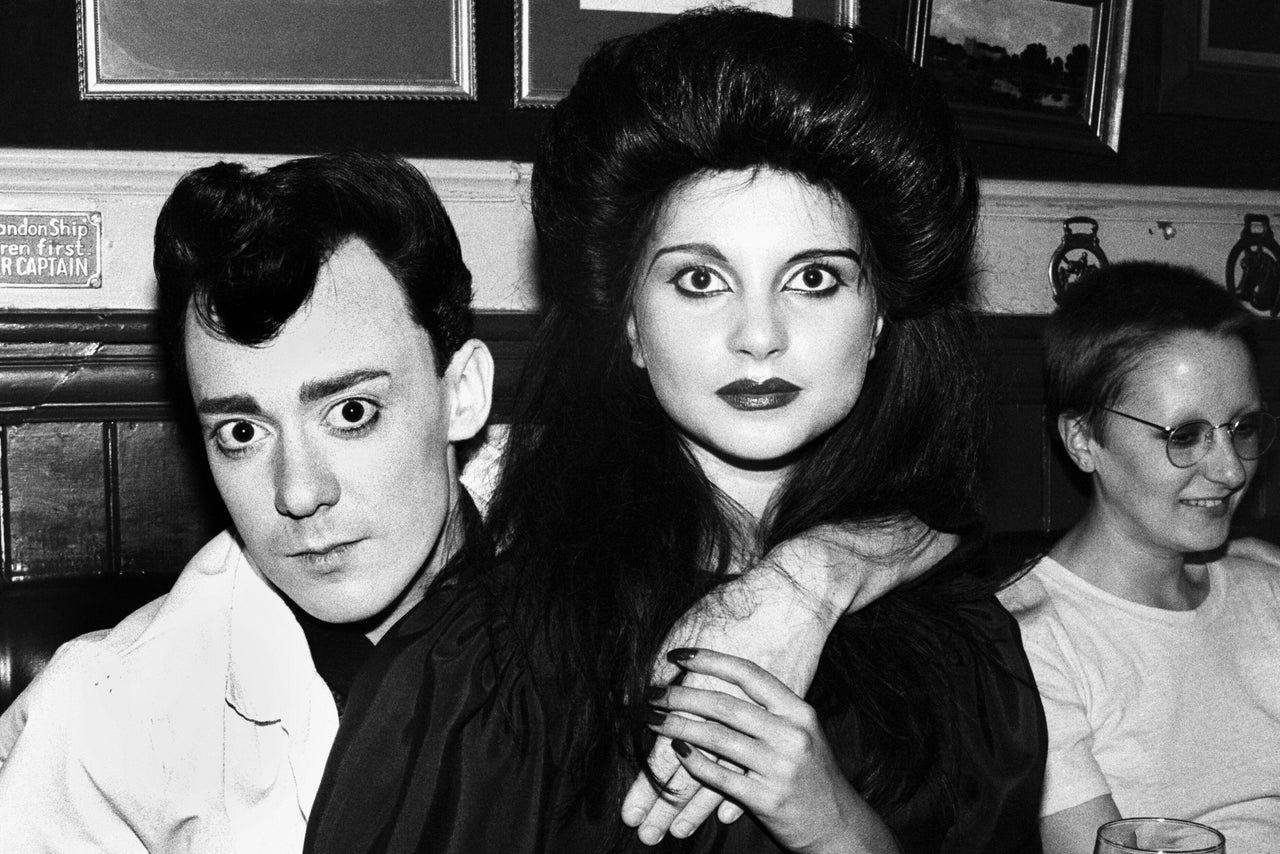 Mark Wardel, an artist from the era, agrees It's A Sin successfully captures the sense of fear and lack of information present at the time.
"[Russell T Davies] got that whole thing about how nobody knew anything," he says. "We'd all hear rumours. You'd be at Heaven nightclub and somebody would tell you that their friend had told them that an American air steward had told them. He caught all of that very well."
As AIDS became a reality for more and more people, Mark recalls how the gay community reacted.
"There was a terror, and people were frightened, but people almost reacted against the fear by actually being more hedonistic, going to the opposite extremes," he says. "We might all be doomed so let's just go out."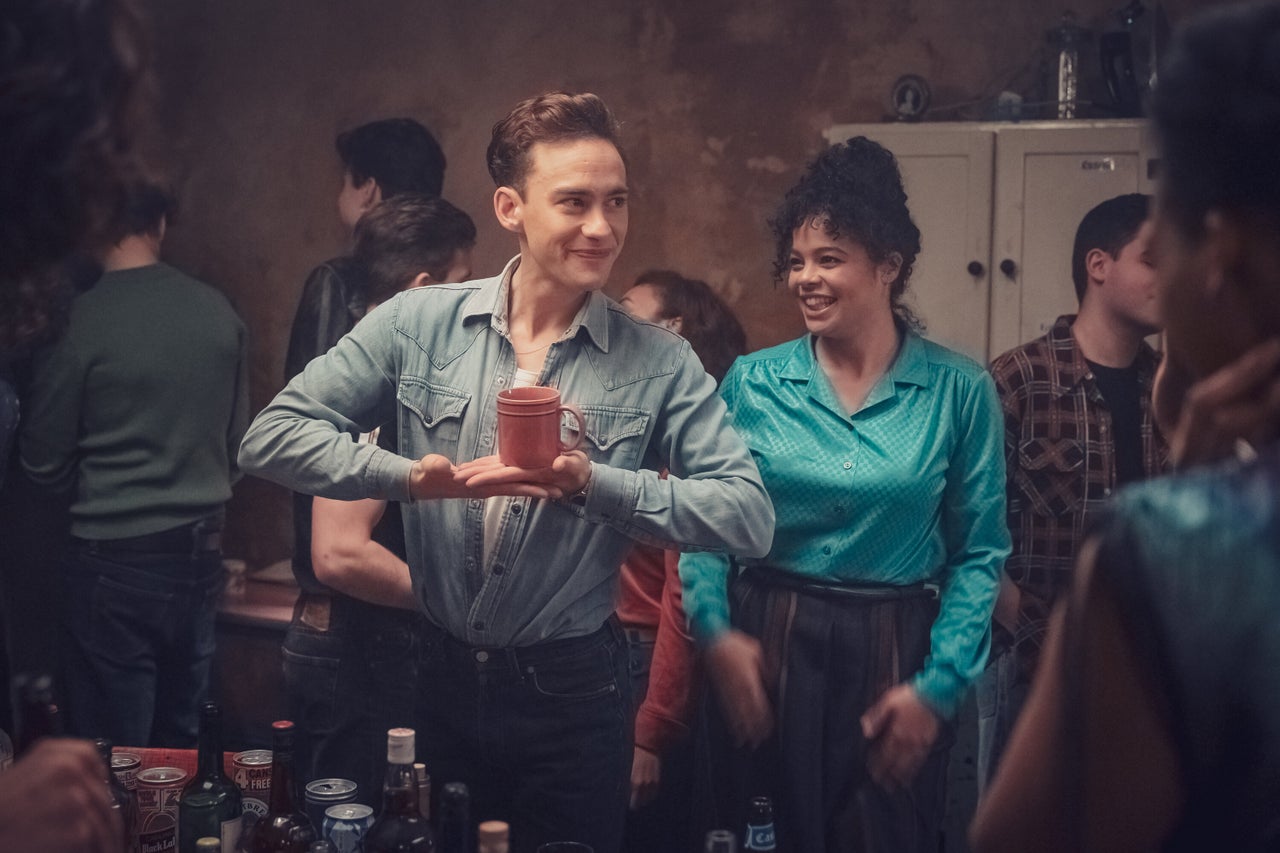 "I remember seeing guys on the dance floor who were really ill but still partying, to the last breath," adds Roy Brown, who was a model and musician at the time. "That was really quite emotional for me to see that."
Roy remembers how friends rallied round and supported each other.
"Friends of ours who weren't well… we'd go to the hospitals, and they were lying in beds, and we'd put them in wheelchairs, and wheel them out for fresh air. Until the parents said that's enough."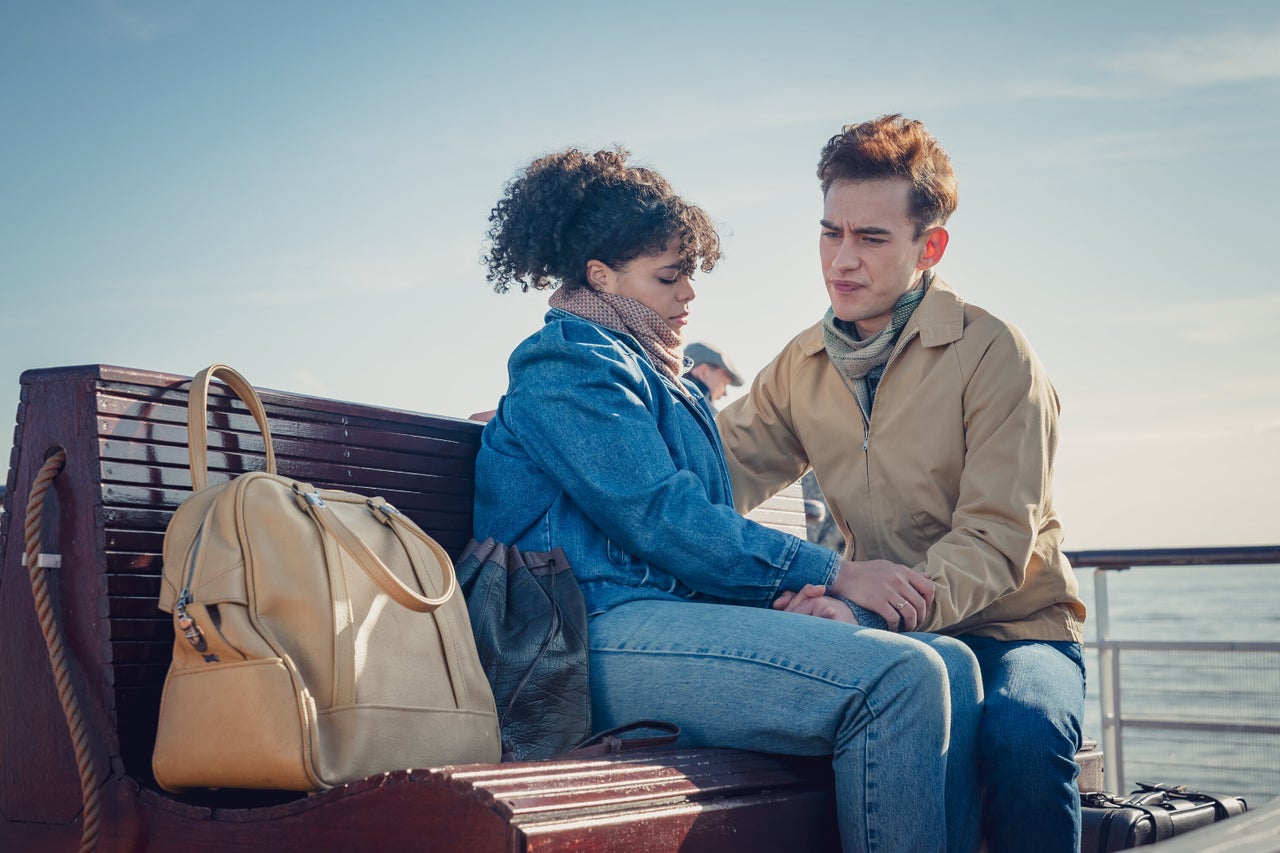 It's A Sin also portrays how many of these friendship groups were denied access to their dying friends in their final moments because of homophobic parents.
"I'd had many experiences where I knocked on the doors of my friends and they wouldn't let you in," Roy remembers.
Roy argues that on occasions, Russell T Davies and director Peter Hoar could have been more explicit with their representation. "He obviously doesn't want to knock people on the head, he wants to get the message past – he doesn't want to choke them with reality – but I think sometimes you need to choke people with the reality," he says.
"You don't see people like Steven Spielberg or anyone who's done a war movie hold back on casualties, and [the AIDS pandemic] was another type of war with casualties of war, so you've got to show it. I think you've got to show it. Otherwise people forget."
Mark Wardel also calls out some of the "ridiculous" hospital scenes, which he believes took away some of the drama's credibility.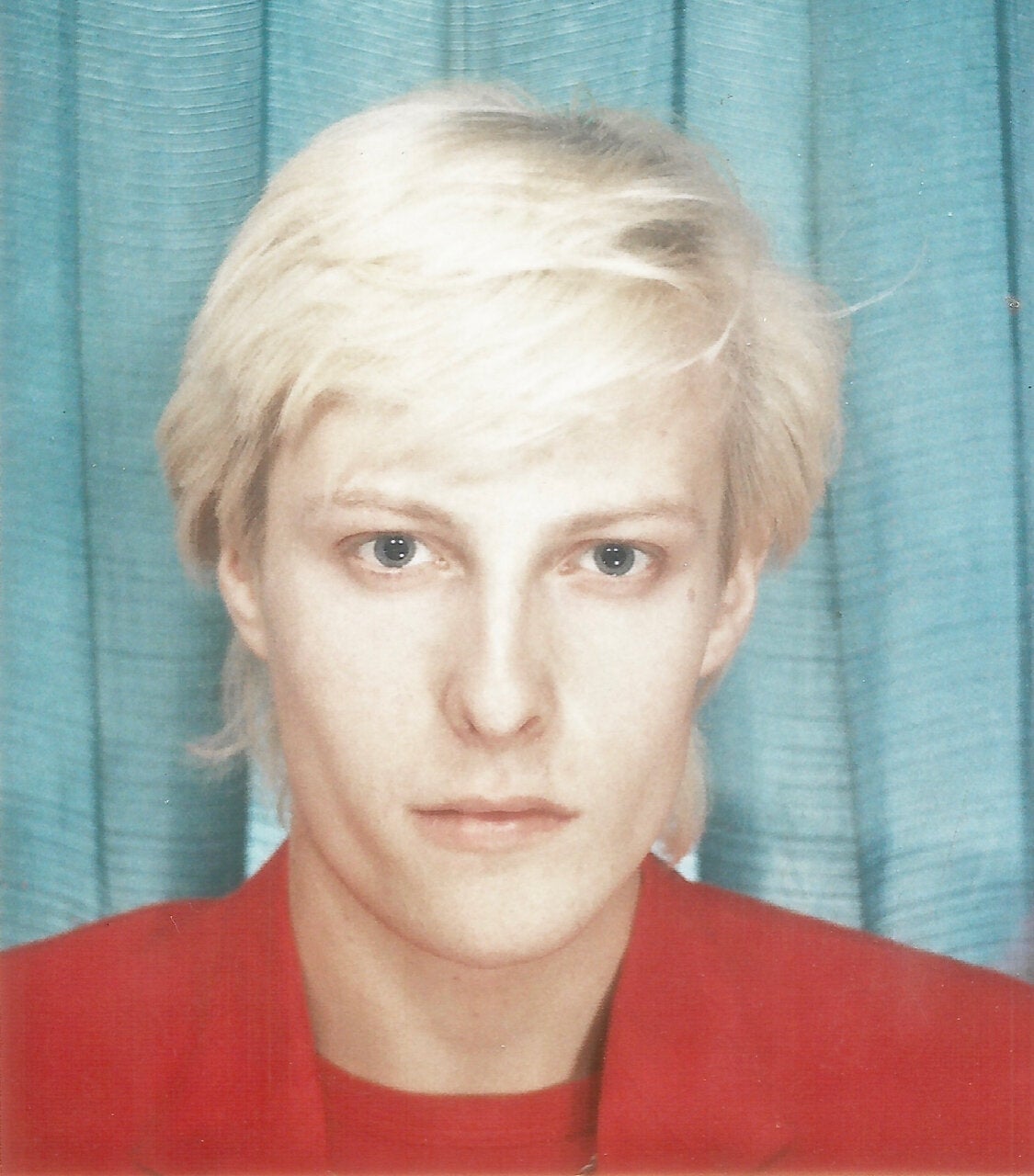 "I know it wasn't a documentary, but a lot of people find it hard to separate reality from fiction," he says.
"There will be people around now who assume men were locked up in Victorian, dusty prisons or cell hospitals which was not the case. And I think it was disrespectful to the NHS people who were doing their best in the face of this terrifying illness that they knew nothing about to show it being depicted as that."
He continues: "And the weird thing is, later on in the programme, suddenly the hospitals were depicted as being as they were: modern hospitals, so I thought that was a bit jarring."
Roy Brown also feels the central group of gay pals could have been more accurately represented, insisting the gay scene in those days was full of "clones" rather than the likes of Ritchie and his mates.
"The [clone] aesthetic was checked shirts, the clone moustache or sideburns, the whole look, and then you had the factions outside of that: you had the punks, the new romantics, the rockabillies, the rocker girls, the skinheads, the rude boys, Black guys who were part of a clone scene, a very young scene as well," Roy remembers. "It was very diverse."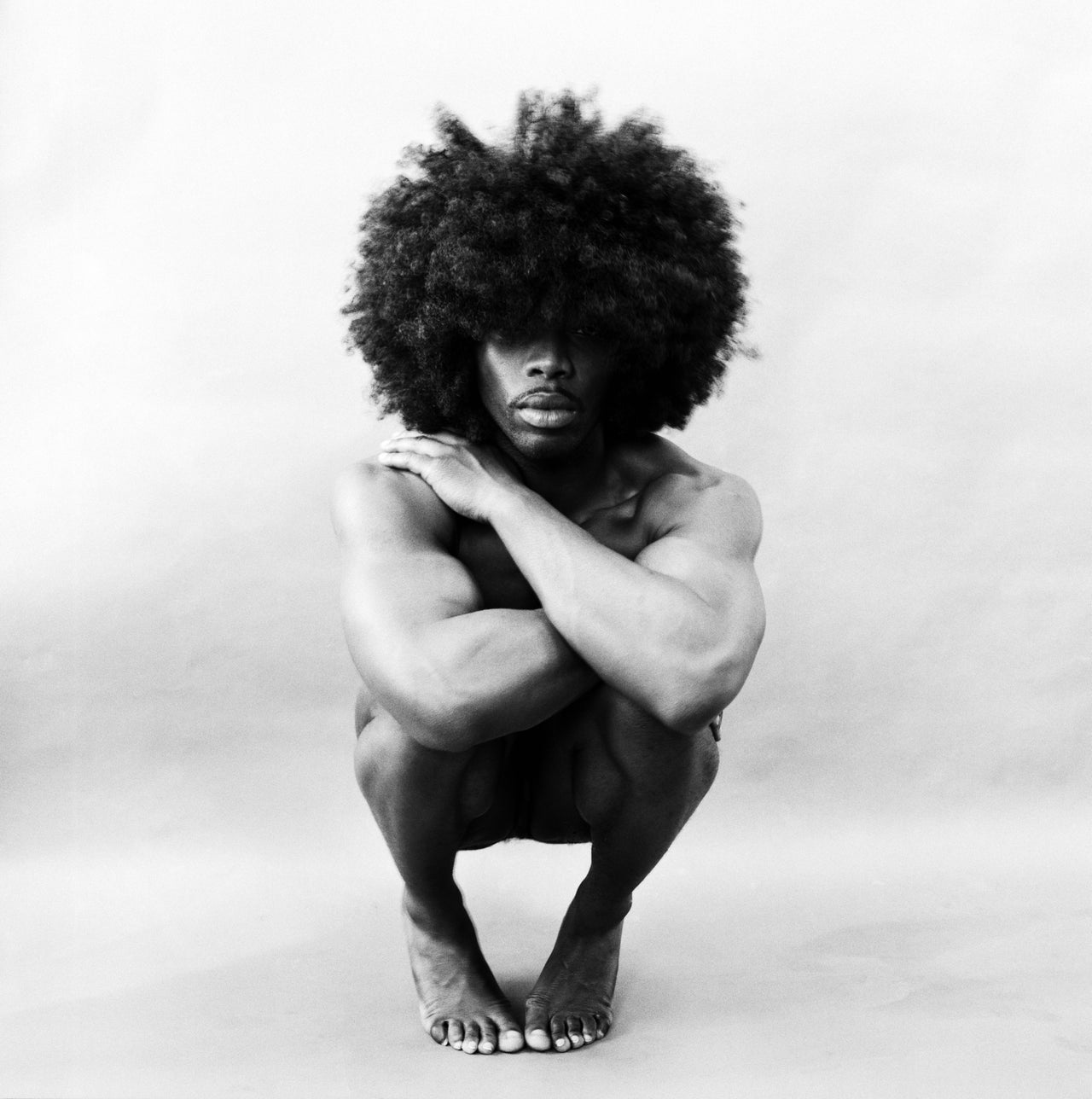 He continues: "I think there were three or four slight characters of the clone [in the show], but it would have been nice to see a lot more because they were really dominating the scene. Especially if you went to Earl's Court. It was clone a go-go."
Anna Goodman, an arts publicist who worked also worked at Heaven nightclub in London during the 1980s, agrees.
"What was missing from that episode stylistically were clones," she says of the Heaven nightclub scenes. "London was awash with clones which was why the youngsters formed their own clubs. They didn't fit in without a check shirt and moustache. Usually a cap too."
Anna also feels the good-looking actors in the show weren't the reality of what the men looked like on the dancefloor. "Typically, all of the actors looked very clean cut and had teeth that actors would have these days," she says. "They lacked the grungy edge that young people often had, especially if they partied a lot."
Longtime human rights campaigner Peter Tatchell, who founded the UK AIDS Vigil Organisation asserts that It's A Sin is "a timely and long overdue dramatisation of the horrors of the 1980s AIDS pandemic," and a "very important eye-opener" for the post-AIDS generation. He also says it is "shocking" that nothing like this has been made until now.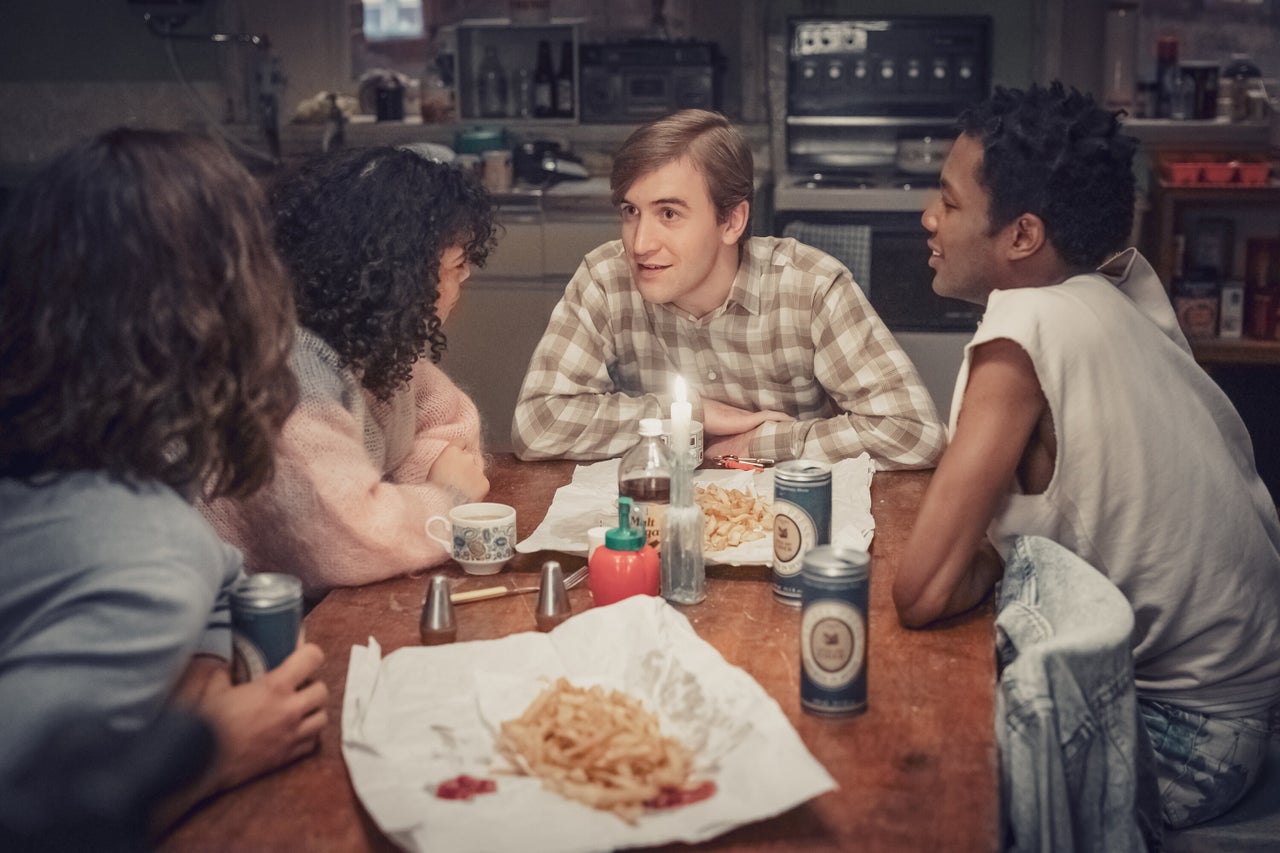 However, Peter does take issue with how the series portrayed the way gay people of the time responded to the AIDS crisis.
"Quite a few people I've spoken to felt that the series portrayed most gay people as ignorant, irresponsible and in denial, which was not true," Peter says. "Yes, there were some gay men who reacted like Ritchie, but most did not."
Peter also insists it is "not true" that there was a lack of information about the spread of the virus in the era.
"You just have to look at the old issues of the gay press, you can see the information was there week after week after week," he says, explaining that bars were "regularly leafleted" from around 1983 about the risks of the virus.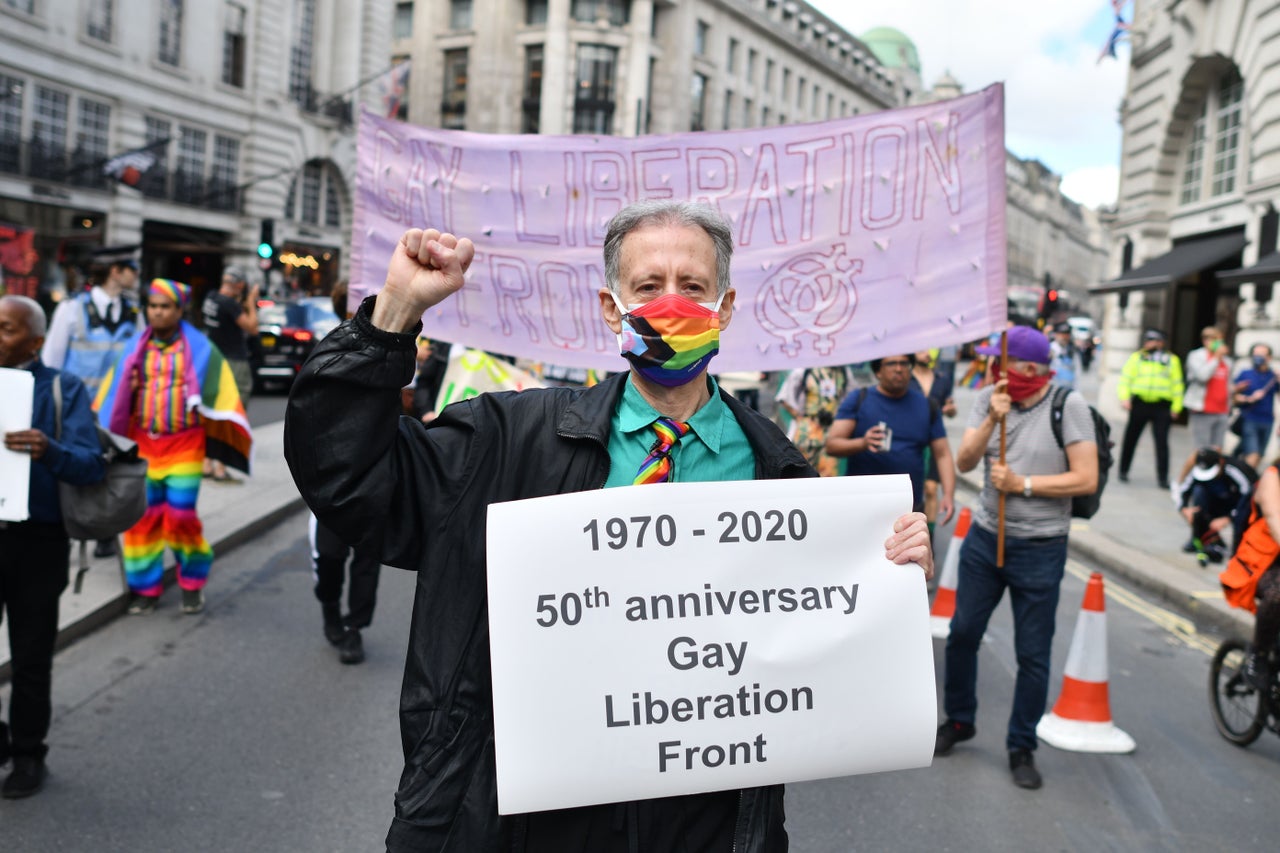 The campaigner also questions how the AIDS protest and political group Act Up, active in the 1980s, were replaced by a fictionalised group in the drama.
The series could also have been more accurate in how London was in the early eighties, according to Mark Wardel.
"My first job was as a junior in a design company in Soho," he recalls. "One of our clients was a tailor in Savile Row so I visited a few of those tailor shops. They weren't like that, they weren't like something out of Charles Dickens, which is how it's depicted in It's A Sin."
However, whatever he believes are its shortcomings, Mark is grateful that the drama was made, believing it will help educate younger generations about the horrors of the era.
"You can never really tell what the legacy of things like this is going to be - it's very difficult to say," he reflects.
"But the good thing is it that it brings the subject onto prime time TV in an entertaining and moving way that can resonate with people. There's so many statistics around today that won't really resonate, but the great thing about It's A Sin is that you really care about the characters."
"Russell T Davies is putting that out there: almost like a love letter to everyone else to say this is what happened"
Roy Brown adds that the show "brought back a lot of memories, and those memories don't go away, and they sparked a lot of other memories about friends and loss".
"Russell T Davies is putting that out there: almost like a love letter to everyone else to say this is what happened," he says.
"I think it's a good thing to actually be pricked for those memories. To remember how amazing, how spectacular and how fortunate it was to have known your friends that you had.
"On their shoulders we grow and on our shoulders everyone else grows."
It's A Sin airs Fridays at 9pm on Channel 4, with the whole series available to stream on All4.
Popular in the Community