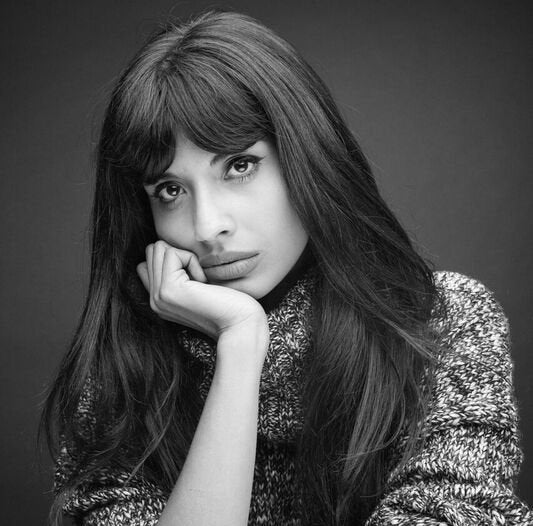 Three weeks ago, I joined a gym. I've been under a lot of stress lately. I was told exercise is an amazing way to shift anxiety and to give one a feeling of autonomy and power. While I maintain that it is excruciatingly dull to be so sweaty and uncomfortable for 40 minutes straight, I must admit, I feel bloody amazing. My arse really hurts, but I feel significantly happier and more in control.
Yesterday, on my way out after a workout, a man approached me. A smily, muscly man, with his arm outstretched to shake my hand. Out of habit I gave him my hand and took out my earphones to say hello. He asked me what workout I had just been doing. I told him I had just done some cycling and sit ups for anxiety and back pain. He sort of winced.
He then said, and I quote: "You're new here right? I was watching you, and just thinking, Man she could look so amazing. With the right exercises you could really improve your body, you would look great."
I promptly explained to him that I didn't need his advice because I'm not interested in "improving" my body, I liked my body, and I was just there for anxiety. Upon this response he looked at me with surprise and slight pity even. He was trying to angle his blatant body shaming as trying to "help" me.
Fascinating isn't it? In 2018, someone felt they not only had the right, but the duty if you will, to tell me I wasn't good enough as I was. A total stranger, minding her own business, not asking anyone what they thought about her or her body. Wild.
This is why I had never gone to a gym before. I had always associated most exercise with vanity and self-hatred. A lab people scurry off to, to "fix" their "flaws." Somewhere I thought would be full of shallow people, who would judge me for my memory foam jiggle and strength of a newborn. Why would I go and willingly subject myself to public humiliation and discomfort, in a room that smells of feet, that I have paid too much money for? I don't need that.
This is how SO many people feel! So many people would, like me, love to exercise, clear their head, strengthen their heart, protect their bones and feel active and alive. But they don't go because of this culture of shame that has permeated every crevice of our collective hive mind. This aesthetic obsession, that in the age of social media, has reached epidemic proportions.
Why is something that is so good for our mental health only ever marketed as something that can help us meet societally "acceptable" body shapes? This is so short-sighted. Posing it as a "fix" makes people feel broken in some way. Posing it as a fix also makes those of us who don't feel too fussed about changing our bodies, feel as though we don't need it.
We all need it. We aren't supposed to be sedentary creatures. We weren't built to sit on chairs, take escalators, take transport everywhere, spend all day staring at screens, never raise our heart rates. I didn't know until now how incredible it makes you feel, how it clears your head and gives you such a sense of peace. It gives you more energy, makes you feel younger, increases your brain health and memory, it helps with sleep, it releases endorphins into your body which drastically reduces stress and feelings of helplessness.
If more people could look at exercise in this way, then I believe so many people would be more inclined to work out. If we stopped obsessing over the external benefits of this vital practice, then perhaps people would feel less pressure to arrive at the gym already looking like a superhero. This could help people balance their mental and physical health. Everybody wins.
I remember being a very heavy 19-year-old who felt too shy to exercise because I didn't want people to laugh at a "fat girl on a treadmill." I felt far too afraid of being seen in a swimsuit at the pool. WHAT IS THAT?! Why should it be on ME to feel worried about anything other than loving my body and doing whats best for it? It's JUST a body. It's my body. It's for me to worry about, not someone else. Shame on society for making me feel that way. Shame on people like that goon I met yesterday, who took it upon himself to try to re-instill that fear in me.
It is not our responsibility to meet the absurd cosmetic requirements of other people. Their problem with us is their problem, not ours. We have to fight back. I can't hear any more of my friends telling me they need to slim down before they can be seen in a gym. It's ridiculous. We have to start educating people about happiness, strength and longevity rather than barraging them with neuroses about cosmetic gains.
This is likely what makes exercise feel like a punishment to so many. They are doing it for results that take such a long time to see. Growing muscle and losing fat takes a lot of time and patience. When I go into the gym just expecting a rush of endorphins, a high and a release, I feel INSTANT GRATIFICATION and pride for doing something good for myself. Fabulous. What more do I need? If my bottom perks up a little, then that's lovely. But if I'm not waiting for that, and just exercising for me, then it can only be a welcomed surprise, without being what is driving me.
Shame is rarely a driving force towards good. For most of my life, I've only seen it lead people to eating too much or too little, and moving too much or too little. It rarely invites balance and wellbeing into someone's life.
To anyone out there who feels the need to criticise other people at the gym about their body shape, hear me loud and clear… YOU ARE NOT A HAPPY PERSON, YOU ARE CLEARLY ONLY EXERCISING OUT OF INSECURITY ABOUT YOUR OWN APPEARANCE. DO NOT PROJECT THIS ONTO OTHER PEOPLE. THEY DON'T NEED YOUR OPINION OR JUDGEMENT. THEY AREN'T THERE FOR YOU. YOU AREN'T EVEN THERE FOR YOU. YOU ARE THERE TO PLEASE OTHER PEOPLE, AND YOU FEEL OFFENDED THAT SOMEONE ELSE ISN'T AS PASSIONATE ABOUT VANITY AS YOU ARE. YOU SOCIALLY INEPT CLOWN.
Some people are really just there to feel good. I know that's a staggering idea, but not everyone has to be defined by their looks. I truly believe that should be the driving force behind all of us exercising, and firming up should be a bonus. Please don't allow these fools to win. You deserve to feel happy and strong, you owe nothing to anyone and I swear to you, you will feel amazing.
I think when it comes to someone else's appearance, the first thing any of us were taught as children, still stands as the best advice for all of us still: "If you don't have something nice to say, then… fuck off."