DC confirmed that James has been signed to write the script for 'Suicide Squad 2' and is also in talks for him to direct the film.
According to The Hollywood Reporter, James has "closed a deal to pen the script but, at this stage, there is no director deal".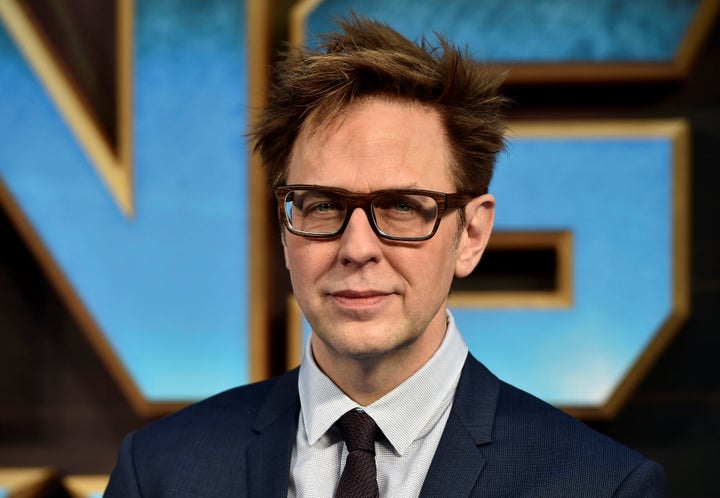 Disney, who own Marvel, sacked James in July when a series of his tweets from the late 2000s were unearthed, in which he made insensitive jokes about paedophilia and rape.
At the time, Disney Studios chairman Alan Horn said: "The offensive attitudes and statements discovered on James' Twitter feed are indefensible and inconsistent with our studio's values and we have severed our business relationship with him."
In a statement, James told the Hollywood Reporter: "My words of nearly a decade ago were, at the time, totally failed and unfortunate efforts to be provocative."
Dave Bautista, who plays the Guardian 'Drax' in the franchise, previously said he would be willing to quit to the films if James was not reinstated.
Since the announcement that James had signed to DC comics, Dave tweeted: "Where do I sign up!"
The original director of 'Suicide Squad', David Ayer, also tweeted his support for James's casting.
James wrote and directed the previous 'Guardian's Of The Galaxy' films, which are a core part of the Marvel Cinematic Universe, but since his firing, production on the third instalment has been suspended indefinitely.
According to The Hollywood Reporter, James is not producing a direct sequel to the original film - instead DC want him to create a new take on the team ofDC villains that features the likes of Deadshot, Harley Quinn and the Joker, as they begin work for the US government.