In his usual geography teacher style, Labour leader Jeremy Corbyn attended the British Kebab Awards on Wednesday night to encourage people to eat salad.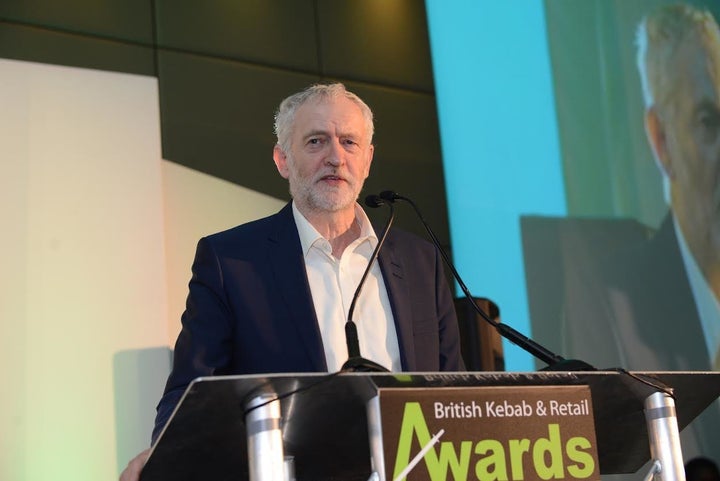 Corbyn was at the ceremony to present the award for Outstanding Contribution to the British kebab industry, claiming to be an "aficionado of kebab shops" despite ditching animal flesh many years ago.
Instead, the 66-year-old politician likes to order falafel from his local kebabby when he's feeling peckish - with lots of garlic sauce, he told Steerpike.
Corbyn made history at this year's event as the first leader of a major political party to attend the awards - although several of his fellow politicians dropped by, including London mayoral hopeful Sadiq Khan and 'core group negative' Labour MP Keith Vaz.