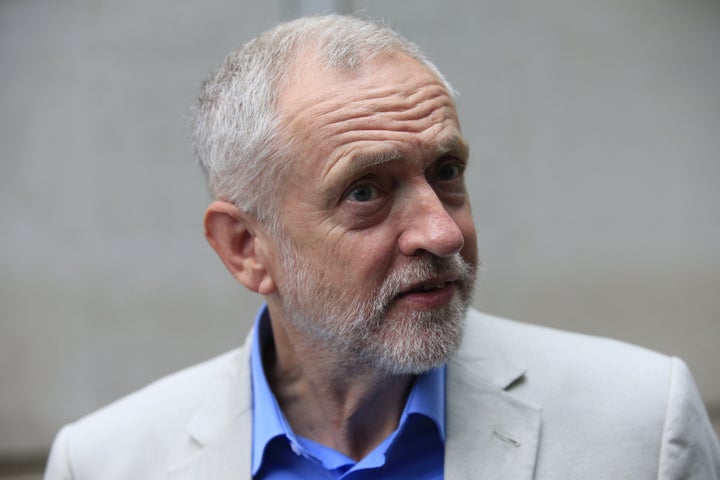 Labour MPs have criticised Jeremy Corbyn for rejecting an invite to take on his challenger Owen Smith in a leadership head-to-head TV debate.
Many were angry with Corbyn's decision not to attend the Channel 4 programme tonight despite reports his campaign were asked to keep the date free almost two weeks ago.
A spokesman for the Labour leader told The Huffington Post UK it was for the party to "facilitate, rather than dictate" which debates candidates take part in. Corbyn will face Smith in an official hustings on Thursday in Cardiff.
But the latest move sparked renewed anger from MPs opposing Corbyn's leadership, who accused him of "running away from debating" and "incompetence".
Neil Coyle, the MP for Bermondsey and Old Southwark, referenced Corbyn's original reason for standing for leader last year, chastising "the man who claimed he wanted to broaden debate" for declining to face Smith tonight.
While former opposition whip Tom Blenkinsop put Corbyn's refusal to attend down to his leadership qualities. He also urged Labour members to vote to "save Labour" in the upcoming election.
Chi Onwurah added that she wanted a Labour leader who was "keen to debate", re-publishing a message from the Smith campaign that expressed "disappointment" with Corbyn's decision.
The Smith post said that Labour members "deserve as many live leadership debates as possible", given there is only one other broadcaster planning on running a TV debate. The BBC are hosting a debate on August 17.
MP Ian Austin weighed in too, suggesting Corbyn was "afraid" of debating his opponent, while Labour colleague Phil Wilson said the leader's "incompetence won't allow it".
The leader's spokesman responded to MPs' anger by telling HuffPost UK: "Jeremy will definitely participate in broadcast debates but it's for the party to facilitate, rather than dictate, which ones the candidates take part in."
In the light of Corbyn's invite decline, Smith's campaign chair wrote to Momentum urging the group to organise a debate between both candidates.
"Given Jeremy's apparent reluctance to engage in broadcast debates, I write to propose that Owen join Jeremy to debate their vision for the future of our movement at a Momentum-organised meeting (or series of meetings), in Islington or anywhere in the country," Kate Green said in a letter to Momentum chair Jon Lansman.
Measuring how much airtime and online coverage was focused on the embattled leader's allies and opponents, the research found "a marked and persistent imbalance in favour of sources critical of Jeremy Corbyn, the issues that they sought to highlight, and the arguments they advanced."