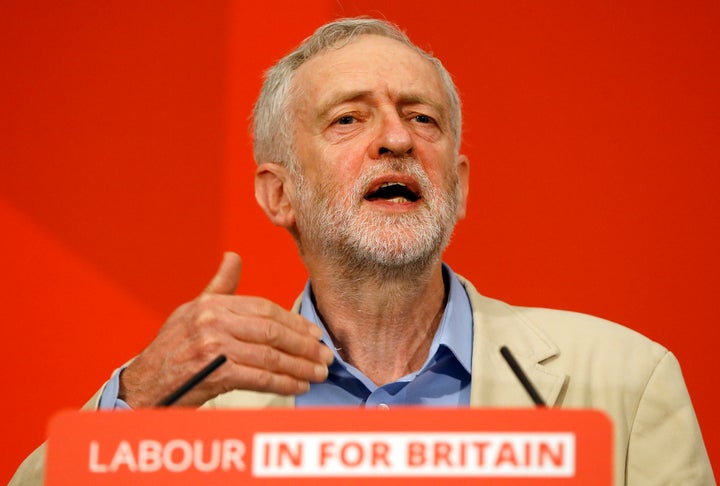 Jeremy Corbyn has rejected claims that "too many" migrants have come to the UK as he urged Britons to vote to stay in the European Union.
In his most high profile speech on the issue to date, the Labour leader said that he did not believe that the 600,000 increase in European residents in the UK since 2011 was too high and instead attacked David Cameron for allowing firms to undercut wages.
He said that it was "wrong to blame foreigners" and instead called for a new Europe-wide minimum wage tied to the cost of living.
Mr Corbyn also hit back at both his Tory and Labour critics who claim that he has not been enthusiastic enough in supporting the 'In' campaign ahead of the June 23 referendum.
To loud applause from Labour party members at the event in central London, he said: "There's nothing half-hearted about anything that I do".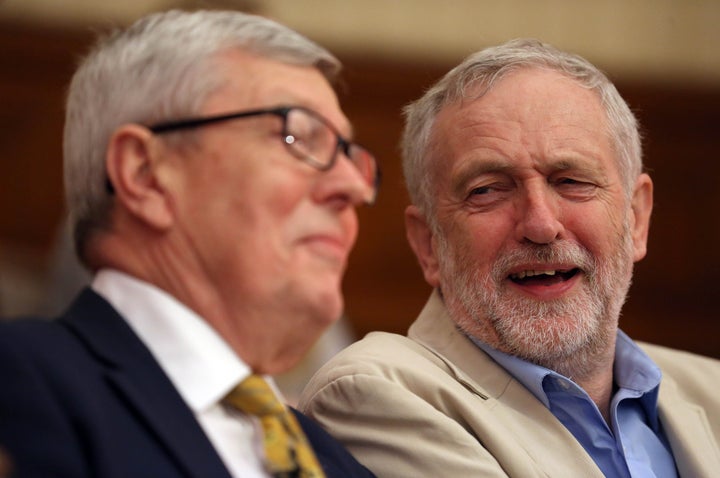 The number of EU migrants to the UK soared in the 2000s after Tony Blair refused to impose restrictions on Eastern European states.
New figures show that some 3.2 million EU citizens now live in the UK and a report this week revealed that many were coming for work, rather than benefits, to escape unemployment in countries such as Spain, Italy, Greece and France.
Asked by the BBC if he thought that too many EU citizens had now come to work in Britain, Mr Corbyn replied: "No I don't think too many have come, I think that the issue has to be of wages and regulations… there has to be a case for a minimum wage tied the cost of living all across the continent.
"There's nothing wrong with people migrating to work around the continent, but there has to be a level playing field on pay and conditions."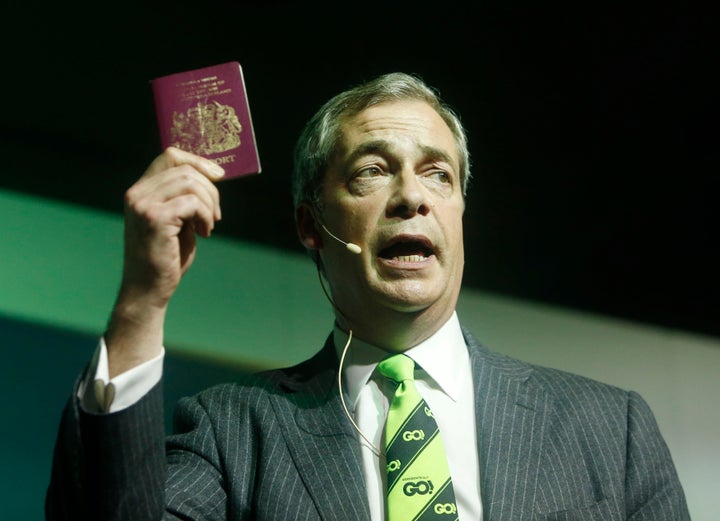 Complaints about immigration have formed a centrepiece of the 'Leave' campaigns, with Tory, UKIP and some Labour politicians arguing that 'Brexit' is the best way for the UK to regain control of its own borders.
"It is sometimes easier to blame the EU, or worse to blame foreigners, than to face up to our own problems. At the head of which right now is a Conservative Government that is failing the people of Britain."
Mr Corbyn also said that his own Islington North constituency had lots of EU migrants and UK workers who lived in Europe. "My constituency includes a large number of people who come and go from Europe, as do many others. Isn't it better that we have a similarity of conditions across Europe?
And he hinted that he opposed cuts in air passenger duty. "The Right in politics across Europe want to go into a race to the bottom on corporate taxation, on capital gains taxes and air traffic duties and issues like that. It's exactly the same with wages and conditions…That's a race to nowhere, surely the race has to be upwards?"
Mr Corbyn said he wanted to extend the US campaign for "decent wages" for people working in the fast-food industry. "We will extend that campaign all across this continent".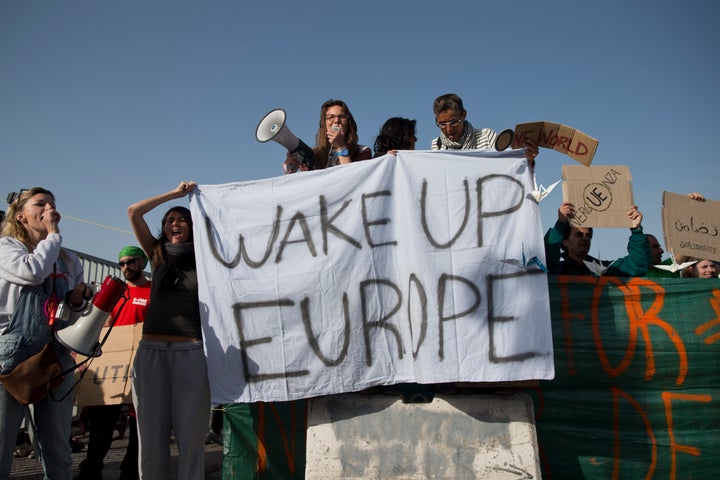 The Labour leader said that it was time for a 'humanitarian' response to the Syria crisis and said that the UK could do more to take refugees. He wanted to ensure "every country in Europe plays its part in supporting and taking refugees," he said.
Mr Corbyn, who voted to leave the Common Market in the 1975 referendum, admitted that he remained "sceptical" about Brussels and its attempts to force privatisations on countries and promote a corporate Europe.
But he said that on issues such as protecting the steel industry, human rights, tackling tax evasion and protecting the environment and workers' rights, he wanted to work with other left-of-centre parties across Europe to push a "socialist case" for the EU.
Today, Mr Cameron was out campaigning for an 'In' vote alongside former Labour leader Neil Kinnock and former Lib Dem leader Paddy Ashdown.
But Mr Corbyn - who has refused to share a platform in the EU referendum with the Prime Minister and who this week slammed the PM for spending £9m of taxpayers' money on a pro-EU leaflet - spent much of his speech attacking the Tory government.
He said that the Tories – including Mr Cameron - were the real problem on the EU issue.
And he warned that if there was a 'Leave' vote on June 23, a Tory government "quite possibly led by Boris Johnson and backed by Nigel Farage, would negotiate the worst of all worlds: a free market free-for-all shorn of rights and protections".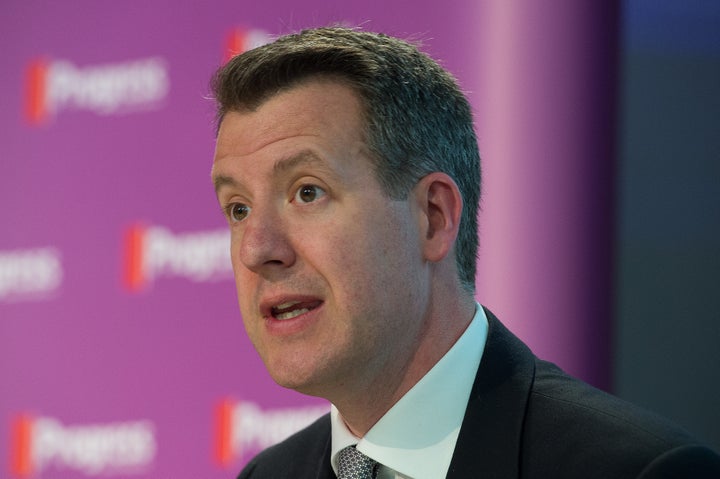 On Wednesday, former Shadow Chancellor Chris Leslie warned that the 'Brexit' camp could win the EU referendum because Labour voters wouldn't turn out if they felt that Mr Corbyn "sent out vibes" that he was "half-hearted" about the EU.
But Mr Corbyn today hit back.
"I was elected leader of the party last September, which is seven months ago. I have spoken at probably 150 public meetings during that time in different parts of the country. There's nothing half-hearted about what we're doing, there's nothing half-hearted about our campaigning, there's nothing half-hearted about our alliances."
The Labour leader also played down claims that his own MPs were worried that he would be lukewarm in his campaigning for an 'In' vote.
"I try to assure worried MPs every day of the week," he joked. "They've really no cause to worry about anything. Yes of course we're going to be doing a lot of campaigning; we've got local elections in May and the referendum in June. Don't worry, you'll be seeing plenty of us."
As Eurosceptics criticised his switch to a Yes vote, Mr Corbyn also refused to back down on his view that the EU still needed more reform to make it more democratic and less in hock to big business.
"Yes I've been critical of many things within the European Union. I think you will have probably gathered from my speech I have many criticisms of the European Union.
"This is a decision about whether we stay in and argue for the kind of socially just Europe that I want, that our party wants, that the vast majority of trade unions and ordinary people of this country want, or we walk away from it. That's the decision that's being made. Does it mean I recant on anything I've ever said or done? Absolutely not, I'm sorry about that."