The Labour leader said the plans were "divisive" and Mrs May had "no mandate" to push through her plans for a new generation of selective schools in England.
Meanwhile, leadership rival Owen Smith warned the Tories were "running rampant" against Corbyn's Labour as he set out plans to give a pay rise to six million workers.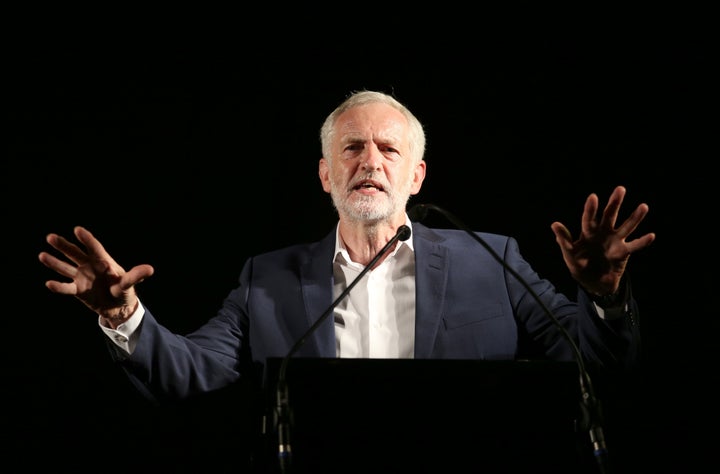 Under Smith's plans, the minimum level of pay would be that set by the Living Wage Foundation - currently £8.25 an hour, or £9.40 in London.
With less than a fortnight to go until the winner of the leadership battle is announced, Corbyn is the clear favourite according to the bookmakers.
Setting out his opposition to May's school reforms he said: "The Tories are threatening to take education back 60 years – to the bad old days when your future was decided by the arbitrary 11-plus test.
"Their plan to bring back grammar schools is a poor attempt to duck their record – which has seen classes grow to the largest in Europe, teachers flocking to leave the profession as pay and conditions stagnate, and a raft of corruption scandals at unaccountable Tory academies that have failed to deliver the promised improvements in standards.
"It is investment in our children and schools that will fix the classroom crisis – not a return to selective education."
Writing in the Sunday Mirror he said May was ignoring evidence that showed grammar schools did not improve the chances of poorer children.
"Grammar schools depress overall educational achievement and siphon off a few better-off children at the expense of the rest," he said.
Smith's pledge on improved pay and workers' rights, timed to coincide with the start of the TUC Congress, would make the living wage mandatory for all employees over 18.
This would result in six million workers getting a pay rise, including 3.6 million women and 1.2 million 18 to 21-year-olds.
Smith's plans also include promises to end the public sector pay freeze, abolish employment tribunal fees, repeal the Trade Union Act and put workers on company pay boards.
He has also pledged to campaign for Britain to remain in the single market after Brexit.
Smith said: "Under the Tories British workers have some of the worst protections in the whole of Europe, while millions are not paid enough to live on. Women have been amongst the hardest hit by this, as with all the Tories' austerity policies.
"That's why I'm pledging a massive boost in pay for 3.6 million of the lowest paid women in Britain, through making the minimum wage a proper living wage. I'll also end the public sector pay freeze for public servants, who have seen their pay fall year on year under the Tories.
"My action plan doesn't just provide a huge boost to workers' pay, but also gives working people and their trade unions a far stronger voice. I'll deliver on Labour's historic mission to give workers' rights from day one, scrap the Tories' vicious Trade Union Act and put workers on company pay boards.
"And I'll abolish employment tribunal fees that have priced people out of justice, especially women who've not been able to fight back against unfair dismissal for things like pregnancy and sexual discrimination.
"We also need the Labour Party to offer a strong opposition to the Tories' plans to use Brexit as cover for slashing workers' rights and ripping us out of trade agreements with Europe that would cost huge numbers of British jobs. I'll take that fight to the Tories."