Jeremy Corbyn and Owen Smith had a testy exchange about 'Brexit' in the latest leadership debate, in which the challenger accused the Labour leader of "never buying into the idea" of the European Union.
Pro-Remain Labour MPs have accused Corbyn of making a lacklustre effort to support remaining in the EU after decades of being critical of it as a backbencher.
Their anger was a major reason for the mass shadow cabinet resignations the weekend after the referendum result that ultimately triggered the leadership contest.
During the second leadership debate in Gateshead, Smith said Corbyn's support for the EU was "7/10" but his support for Brexit was was "10 out of 10" after the vote. He mentioned the comment Corbyn made where he suggested Britain should invoke Article 50 to leave the EU "now", something Corbyn has denied saying.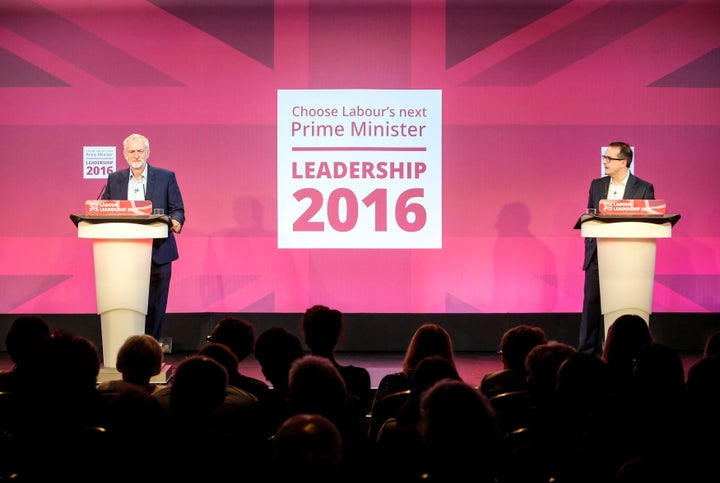 Smith told the room: "I thought we could have made a much bigger argument... Jeremy himself admitted he was 7/10 in his faith in the European Union. Jeremy has been 10/10 when it comes to leaving Europe.
"He said last week he didn't say it but we all know he did. Saying 'trigger Article 50' is like giving David Davis and Liam Fox a blank cheque."
"You never really bought into the idea of the European Union," Smith said to Corbyn to both booing and applause from the audience.
Corbyn answered: "Are you a mind reader?" Smith said he did not need to be Corbyn had been "telling us" he did not like the EU "for 40 years". "During the Referendum you seemed to have a Damascene conversion," he added.
While Corbyn has accepted Brexit, Smith has said Labour should fight it if Brexit means a worse deal than what we have now.
He told the debate: "When Jeremy turns around and says 'we're leaving Europe, so that's it' that's the big difference between us. I don't accept that we're necessarily leaving Europe. I don't want us to leave Europe.
Members of the audience laughed when Corbyn replied that there were "one or two points that need to be made".
He said he had travelled across the country during the referendum campaign and added his Islington North constituency voted for Remain by more than 70%.
He said The Tories would pursue a free trade deal with the US and Europe, similar to the controversial TTIP deal being worked out.
To huge cheers, he said: "Surely we have to stand up for what we believe in and what we want, which is not the enfranchisement of global corporations?"