Jeremy Corbyn is supporting the return of elections to select the shadow cabinet, but the Labour leader has suggested that the party's membership could be included in any votes.
Corbyn's critics have backed the restoration of shadow cabinet elections by MPs, in what was seen as an attempt to regain internal power in the party.
But Corbyn said any proposals should include a debate over "who might take part in those elections" to pick Labour's top team and how to properly represent Britain's regions, nations, gender and ethnicity, the Press Association reports.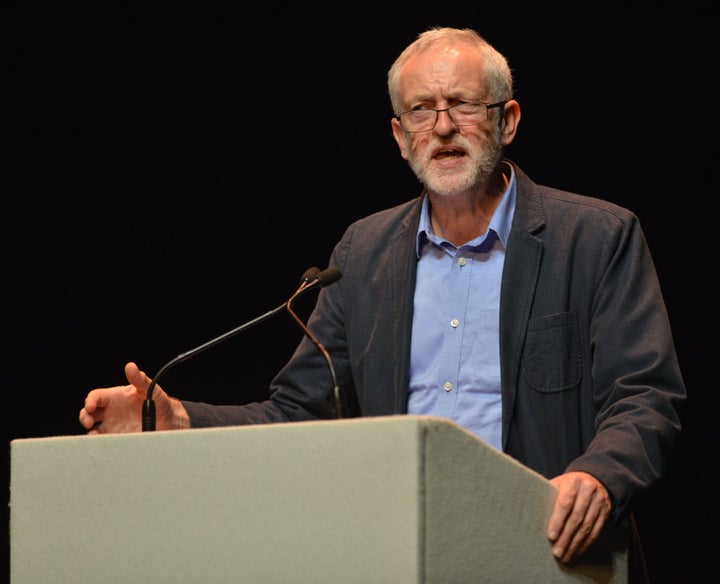 Corbyn, who is widely expected to see off the challenge from Owen Smith, has recently attempted to strike a more conciliatory tone with his critics.
But a move to include the party's grassroots membership, which overwhelmingly back the Labour leader, in shadow cabinet elections is likely to be seen as a further attack on critical MPs who believe the leader and his allies are mounting a leftist takeover of Labour.
Smith lambasted Corbyn's attempt to "deepen divisions" and "further cement" his position within the Labour party.
Corbyn's challenger told Sky News on Sunday: "It isn't a conciliatory gesture. It's not simply an attempt to extend democracy in the Labour party.
"It's an attempt to deepen divisions between new members and MPs.
"It's an attempt to further cement his position and to use the membership as a means of driving a wedge between the MPs and his leadership."
Smith called for a return to the "traditional method" of having balance within the shadow cabinet.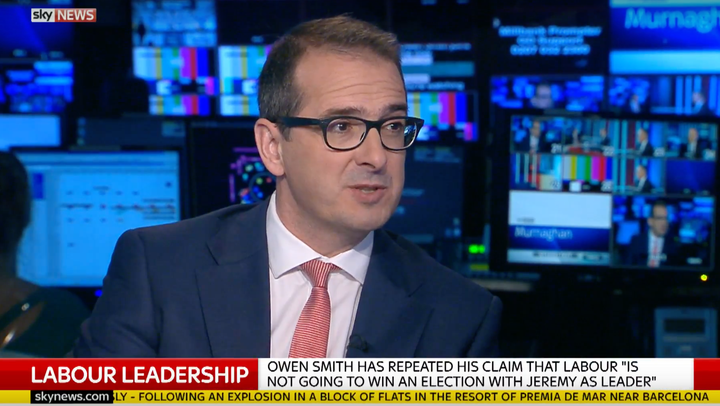 Corbyn said he would "reach out" to MPs to build an effective challenge to the Government and highlighted Labour successes during his year as leader, including the Tories' U-turns on tax credit cuts and forced academisation of schools.
He went on: "But we need to do better and go further. That means building on the huge areas of policy agreement that exist across the party, based on an anti-austerity agenda.
"It means creating a stronger team on the basis of respect for each other, and strengthening our operation at every level of the party, from my office to the grassroots.
"It also means pushing forward democracy in our party at every level.
"That's why it's right that we'll be discussing elections to the shadow cabinet at the National Executive Committee this week, as well as who might take part in those elections, and how to ensure proper representation of the regions, nations, gender and ethnicity.
"Democratisation of the party and the country is central to my agenda for change."
Giving Labour's membership a role in shaping Labour's top team in Parliament would represent a radical and significant shift in policy, particularly since Ed Miliband scrapped shadow cabinet elections by MPs in 2011.
According to the Observer, Corbyn could suggest that a third of shadow cabinet posts should be elected by the parliamentary party, another third by the leader and a third by members, but he remains open to discussion.
Tom Watson will present his own proposals to restore shadow cabinet elections with a vote for MPs only but a source close to the deputy leader said he would consider Corbyn's idea.
The move comes after Corbyn admitted he made mistakes in his first year as leader, during which he has faced mass resignations from the shadow cabinet, a vote of no confidence which MPs backed by 172-40 and a subsequent leadership challenge from Smith.
The pair are to go head-to-head on Sunday in a hustings organised by Jewish Labour Movement, Labour Friends of Israel and JW3, a Jewish community centre.
Corbyn will expect a rough ride from the audience as the party has been dogged by claims of anti-Semitism since he took over the leadership, although he has made clear he does not tolerate racism.
Meanwhile, Channel 4's Dispatches said it had uncovered fresh evidence that Corbyn-backing grassroots group Momentum is being influenced by "hard left revolutionaries".
It said one has advocated a "flood" of leftists into Labour while others back mandatory reselection of anti-Corbyn MPs.
Momentum described many of the claims as "slurs" and denied suggestions it may have been involved in a misuse of campaign funds and a mishandling of personal data.
Smith has previously accused Momentum of using Labour as a "host body" and of seeking to gain control of the party, while Watson has warned of "Trotsky entryists" infiltrating the party and influencing young supporters.
Related