Owen Smith has said he "disappointed" Jeremy Corbyn rejected an invitation from Channel 4 News to debate with him, suggesting it does not bode well for the leader's efforts to lead Labour to electoral success.
The challenger was asked to go head to head with the Labour leader on the show but Smith was left to be interviewed alone after Corbyn opting to attend a rally in Liverpool instead.
"We have to convince Tory voters, Lib Dem voters, people who voted Green. I'm disappointed that Jeremy isn't here to debate me as he promised," Smith told host Krishnan Guru-Murthy.
At the end of a wide-ranging interview, Guru-Murthy said he hoped to see Smith back with Corbyn for a debate. Corbyn's team has said there was never an agreement to take part in the debate.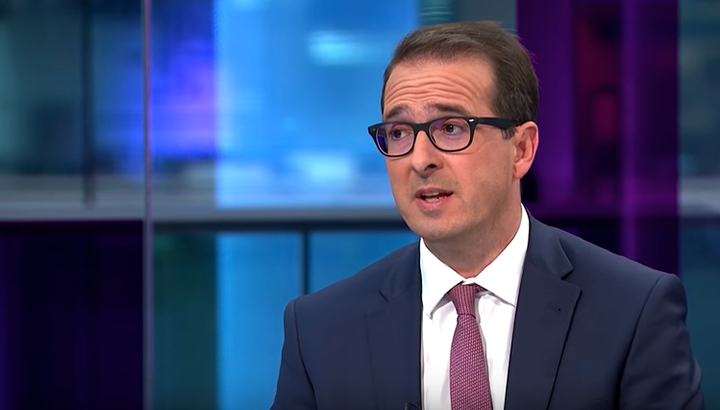 Corbyn supporters were on one of their favourite platforms, Twitter, to answer Smith's claim that the Islington North MP cannot unite the party or win back people who abandoned Labour in favour of the Greens, Ukip or the Tories.
Many of them were tweeting images purporting to show the turnout for the Liverpool event, which Corbyn attended instead of the show, and contrasting it with the smaller turnout at what was, they said, an earlier Smith event in Liverpool.
But one Smith supporter answered, saying that the audience for Channel 4 News was much larger than the rally.
One person joked about the number of posts about the Liverpool rally and the internet's reputation for poorly-sourced images by tweeting a picture of Liverpool FC returning home with the European Cup in 2005.
...which was then retweeted by Labour MP Grahame Morris, a Corbyn backer, seemingly unaware the photo was a fake.
During the interview, Smith also said Corbyn's supporters have been "blowing out of all proportion" his comment about "smashing Theresa May back on her heels".
Smith has had to apologise for the comment, which was construed to making light of violence against women.
He insisted his controversial comment about wanting to "smash" May was intended to mean a figurative attack on her agenda.
"I've apologised for it. What I was trying to say is I would smash Tory ideology, Tory ideas. I was not intending it to be a reference to as a person. That's a misreading."
He added that "some of the people backing Jeremy Corbyn will seek to blow it all out of proportion".
He also laid in to Corbyn's call for Article 50 to be activated - beginning the process of leaving the EU - the day after the referendum - showed his "ambivalence" about the EU.
Related