Jeremy Corbyn is to mount a scathing attack on the Conservatives as he tries to rally support among Labour voters to stay in the European Union.
As the battle for votes in the June 23 referendum hots up, both Corbyn and David Cameron will be out on the campaign trail for Remain – but with sharply differing messages.
Ahead of a poster unveiling event, the Prime Minister was keen to emphasise that the issue of Britain's membership of the EU was "bigger than party politics".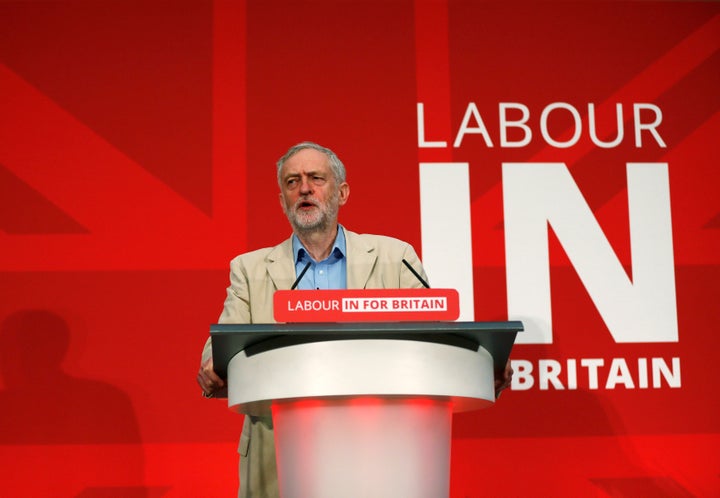 However, in a rally in London, Corbyn will launch a highly partisan attack on the Conservatives, saying responsibility for many of the country's problems "lies in 10 Downing Street, not in Brussels".
His intervention is likely to be seen as a response to concerns within the Remain camp that they are encountering significant hostility to the EU on the doorstep in traditional Labour areas.
The Labour leader, who for many years opposed EU membership, will highlight the importance of European regulations in underpinning workers' rights, which would be jeopardised by a Leave vote.
"People in this country face many problems: from insecure jobs, low pay and unaffordable housing to stagnating living standards and environmental degradation, and the responsibility for them lies in 10 Downing Street, not in Brussels," he will say.
"The Tories and Ukip are on record as saying they would like to cut back our workplace rights and many unscrupulous employers would have our rights at work off us if they had the chance.
"Instead a Labour government will go further and work to raise employment standards throughout Europe to stop the undercutting of wages and strengthen every worker in Europe."
In contrast, ahead of a new poster unveiling event, Cameron said Remain campaigners from across the political spectrum were saying "with one voice" that Britain was better off in the EU.
"This is a day unlike any other: politicians of every stripe taking to the streets with the same message. Because we face a vote unlike any other, one which will shape our country for decades – even generations – to come," he said.
"This is bigger than party politics. Its effects will last longer than our lifetimes. So we are saying with one voice: make sure Britain is stronger, safer and better off – and vote to remain in a reformed European Union."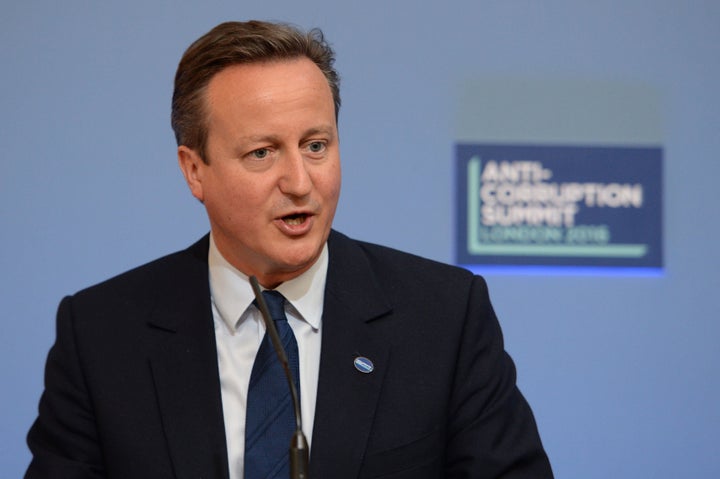 The official Britain Stronger In Europe campaign said that it is staging 1,000 pro-Remain events across the UK, with Liberal Democrat leader Tim Farron and the Greens' Caroline Lucas among those taking to the streets.
On the Leave side, Boris Johnson will be speaking in the South West while the Grassroots Out campaign is planning a nationwide blitz with events across the country.
They will include a rally in Chester addressed by Conservative former cabinet minister Owen Paterson and Ukip migration spokesman Steven Woolfe.
Paterson will say: "If we vote to remain, we will be consigning ourselves to being a colony of an EU Superstate, with more integration and increasingly diminished British influence.
"If we vote Leave, we will be making the safer choice, and securing the future freedom and prosperity of this region and the UK at large.
Woolfe will say: "This referendum is not about whether you are on the right of politics or on the left, whether you are Tory, Labour, Ukip or support no party at all.
"This referendum is a once-in-a-lifetime chance to take back control of our country. Unlike a general election, every vote matters."