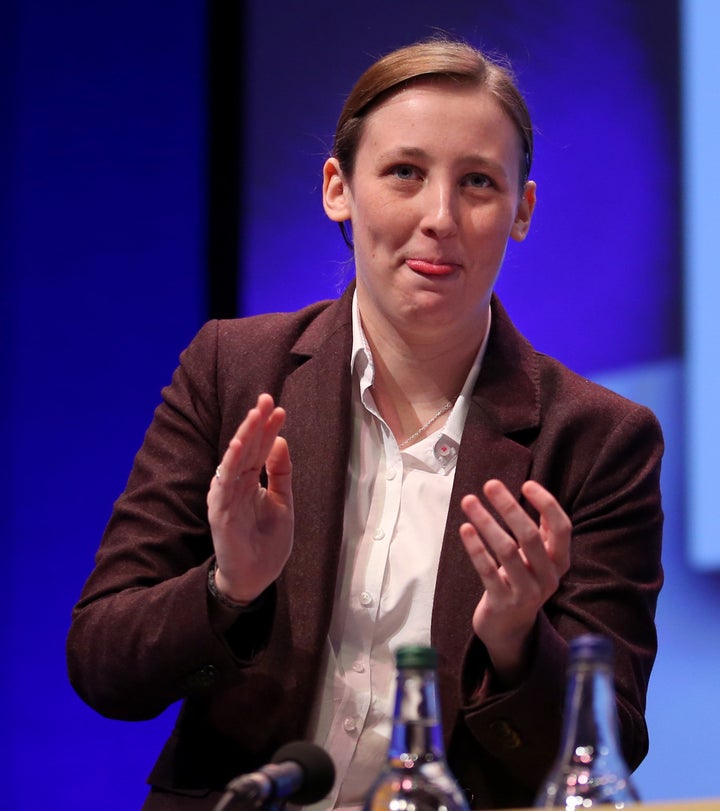 Jeremy Corbyn admitted to backing Scottish independence during a private conversation with Mhairi Black, the SNP MP has sensationally alleged.
In an interview with HuffPost UK, the high-profile Nationalist tore into the Labour leader, claiming he had "sold his soul over independence" and that she personally felt "let down" by him.
The Paisley and Renfrewshire South MP added that from "talking to him [Corbyn]" she knew he did not accept the Labour Party policy of keeping Scotland within the Union.
Black failed to offer any further details of when and where the conversation took place, however, or the exact exchange.
"I'm raging at Jeremy," she said. "He has totally sold his soul, especially in terms of Scotland."
She attacked him for pledging to keep Trident, allowing Welsh Labour to hike up tuition fees in Wales and not promising to undo all of Theresa May's austerity measures, adding "he is hypocritical about what arguments he applies where and when."
"I know that he doesn't believe the things he says about independence now"
She said: "It really annoys me when people get credit when the reality is different.
"I was excited by Jeremy Corbyn for the same reason as all the Labour membership were, but since he has got into that position of power, what's he done?
"He has had unelected lords in his cabinet. He's had scandal upon scandal, and don't get me wrong, I get that there is a whole lot of backbenchers against Jeremy, but he has sold his soul.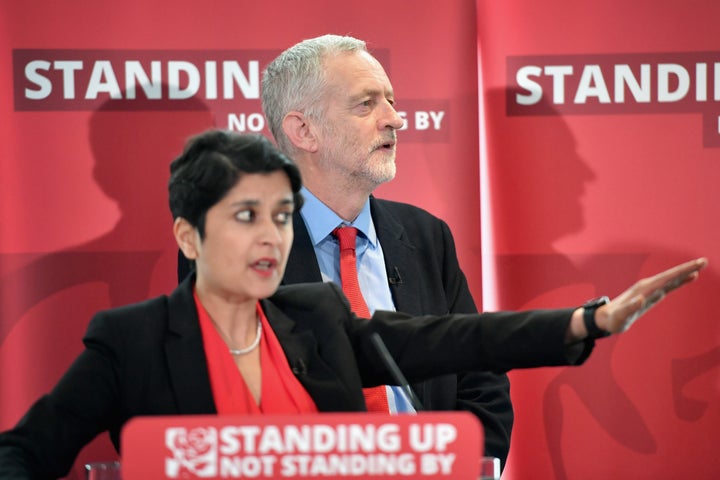 "He has sold out in terms of austerity. He has sold out in terms of Scottish independence – because I know that he doesn't believe the things he says about independence now."
Asked directly how she knew Corbyn supported independence, she said: "From talking to him."
But when invited to expand on the conversation she says she had with him, she said: "I couldn't possibly comment further," adding: "Jeremy has really let me down. He has been hypocritical and that was one of the things that I loved about him – that he wasn't a hypocrite."
Labour described the allegation as "complete nonsense" and said Black could not back up her claim.
During the last general election campaign Corbyn told reporters he opposed Scottish independence because it would be "catastrophic" for Scottish people, adding it would leader to "turbo-charged austerity".
During the interview, Black turned her ire on both Labour and Tories, claiming the SNP was the only party not mired in a racism scandal.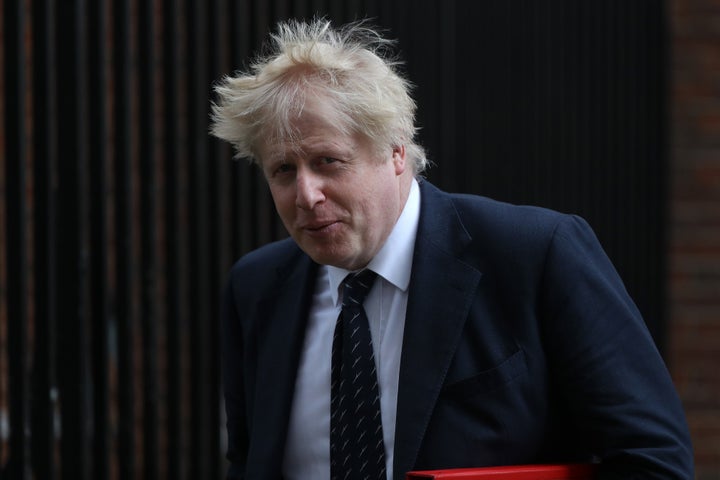 "Language is important, and just like the Tories, Labour have been guilty of anti-immigration rhetoric from their 'British jobs for British workers' slogan to their 'immigration control' mugs," she said.
"The SNP is the only major party that has actually been positively making the case for immigration."
Theresa May has been accused in Parliament of presiding over a Home Office department which became "institutionally racist" while Corbyn's party has been dogged by allegations of antisemitism.
"The reaction to Windrush in particular has been pathetic, but it's also been insulting," said Black. "They've dragged their heels in terms of realising or even admitting the scale of the problem. They've dragged their heels with who's responsible and how it's happened. They're on the back foot at every turn.
"The idea that they can be trusted with any other part of government is ludicrous. This kind of incompetence and cruelty is what we see throughout the DWP and throughout the Home Office.
"Ultimately, the buck stops with Theresa May. I genuinely don't think they have learned anything from this."
She called on politicians from across the spectrum to show more leadership in taking on racism.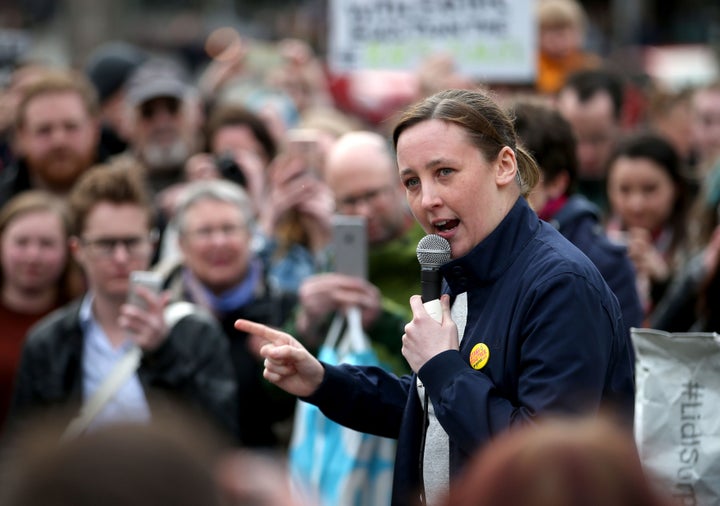 "There is definitely a problem with racism in British politics and it is down to the rhetoric that we have been hearing over the last 15 years," she said.
"From my own personal experience, when I was growing up, of course I heard racism and racist words but often it was because of ignorance rather than cruelty.
"It was almost flippant and it had been about teaching folk.
"What I have noticed now is that the people who are genuinely racist, viciously racist, they feel confident about it. They feel emboldened.
"I don't like the fact that we live in a Britain where people are comfortable to be openly racist, openly sexist and openly islamophobic."
Black pointed the finger in particular at Foreign Secertary and Brexiteer-in-chief Boris Johnson but said May also had questions to answer on dealing with racism and anti-immigration sentiment.
"Boris is part of the reason why racists do feel emboldened in the way that they do"
"I'm not sure that he is a racist himself but he has a responsibility over the language he uses and he is part of the reason why racists do feel emboldened in the way that they do," she said. "He has failed in his duty, certainly in terms of his language but also the way he shows Britain.
"Boris still sees Britain as a great empire and that is the way that the Tories see us. What we are finding is that they are the last ones to discover that the whole world is laughing at them – and saying 'no you are not'."
Incidents of racial and religious discrimination rose by 23% in the 12 months after the Brexit vote, according to reports.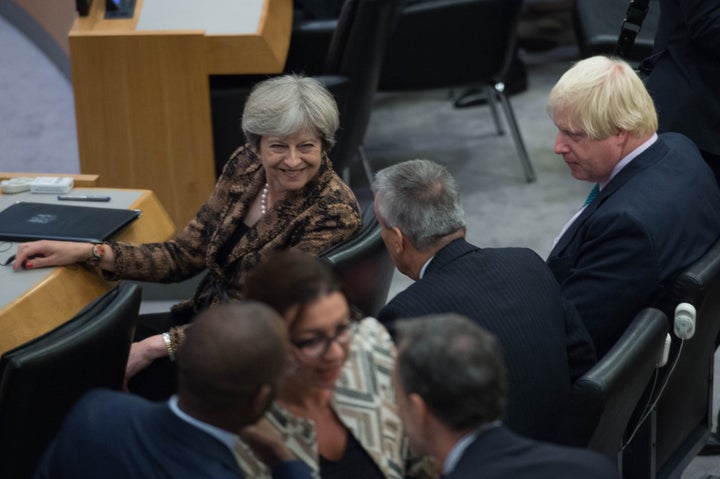 Johnson, who was a leading figure in the Vote Leave campaign, has been accused of stoking racism in the past.
He once described former US president Barack Obama as being "part-Kenyan" and having an "ancestral dislike" of Britain.
Johnson also once suggested the Queen must love touring the Commonwealth because she's greeted by "cheering crowds of flag-waving piccaninnies" and that in the Congo, Tony Blair would be met with "watermelon smiles".
Both are racist insults for black people - and he has apologised for the comments.
But Black says May should have moved to sack her foreign secretary.
"What's concerning is that Boris has got as far as he has in politics through playing this daft oaf with messy hair," said Black.
"He is not a daft man, he is a smart, calculating man who has very dangerous beliefs. For someone as dangerous and incompetent as he is to still be in post tells me either Theresa May is completely weak or it says that she thinks that his behaviour is OK.
"We do seriously have to question, and I think Theresa May has got a lot to answer for, why under her government society feels emboldened enough that we see this increase in racism."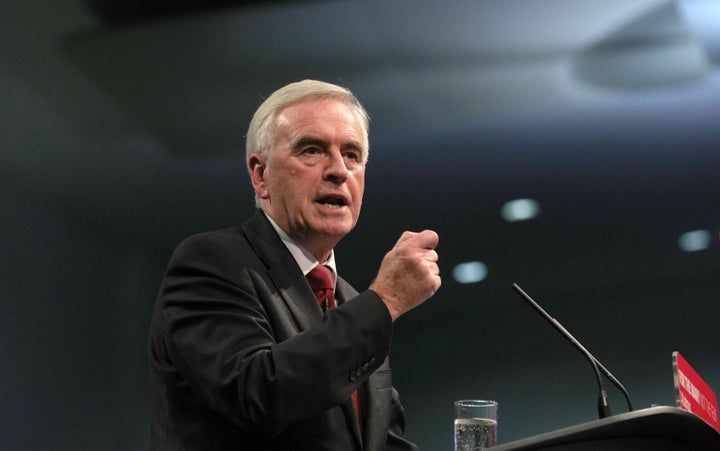 Black, however, partially defended Shadow Chancellor John McDonnell over comments he made about the Work and Pensions Secretary Esther McVey.
McDonnell described her as a "stain on humanity" and said she should be lynched - however, he has always insisted he was quoting someone else.
"I don't think for a second that he is actually talking about lynching someone," said Black. "It was poor choice of words and, certainly, if it was me, afterwards I would have apologised.
"But my point is this: I always think it is better to be honest with folk. That is part of the problem, here.
"John McDonnell should never have used those words, but do you know what, how many people have killed themselves because they have been sanctioned in the last 6 months? How many people have been made homeless because of the Windrush scandal?
"If people want to be realistic about getting better governments then people also have to be realistic about mistakes and having real people in politics."