Collectively these hashtags represent at least 623 dead and 1,248 injured, spread across six countries over just the last 19 months.
After each attack the relevant hashtag has trended as people show their solidarity with the victims.
'We are tired. We want peace', the tweet reads.
Others put it in a slightly blunter fashion.
#JeSuisEpuise, 'I am exhausted', trended on social media on Friday morning as the full horror of an attack that saw a truck plough into crowds of men, women and children celebrating Bastille Day, became all too clear.
And felt all too familiar.
This is how we got here...
#JeSuisCharlie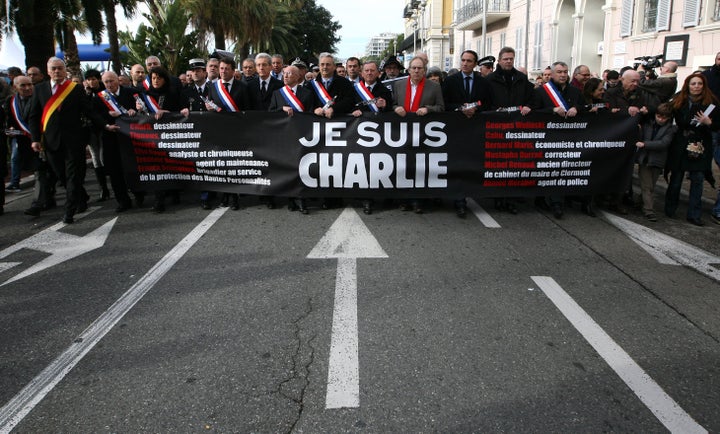 Once inside,Saïd and Chérif Kouachi shot dead 11 people and injured 11 others. After exiting the building they also shot dead a police officer.
Charlie Hebdo's editor-in-chief Gerard Biard said: "I don't understand how people can attack a newspaper with heavy weapons. A newspaper is not a weapon of war."
The killers claimed to be acting in retaliation for cartoons the magazine had published depicting the Prophet Muhammed which is forbidden in Islam.
The pair were later shot dead by police.
#JeSuisParis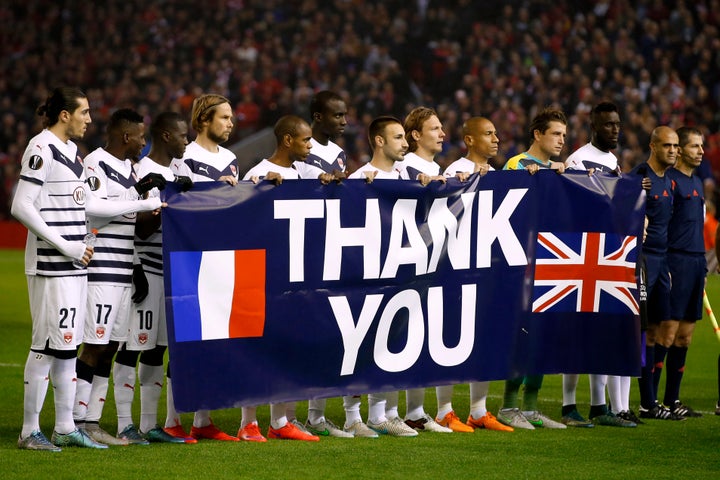 Nine attackers working in three teams targets a restaurant, the Stade de France and the Bataclan theatre where 87 people died watching a rock gig.
Islamic State claimed responsibility for the attack saying it was in retaliation for French airstrikes against terrorist targets in Syria.
#JeSuisBruxelles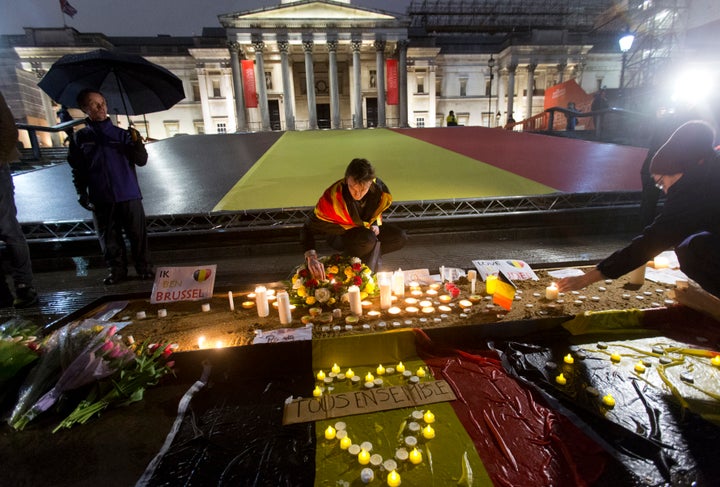 Thirty-two people died and a further 340 were injured as five terrorists attacked the two transport hubs.
Belgian Prime Minister Charles Michel said: "What we feared has happened. In this time of tragedy, this black moment for our country, I appeal to everyone to remain calm but also to show solidarity."
It was the deadliest act of terrorism in Belgium's history.
#JeSuisOrlando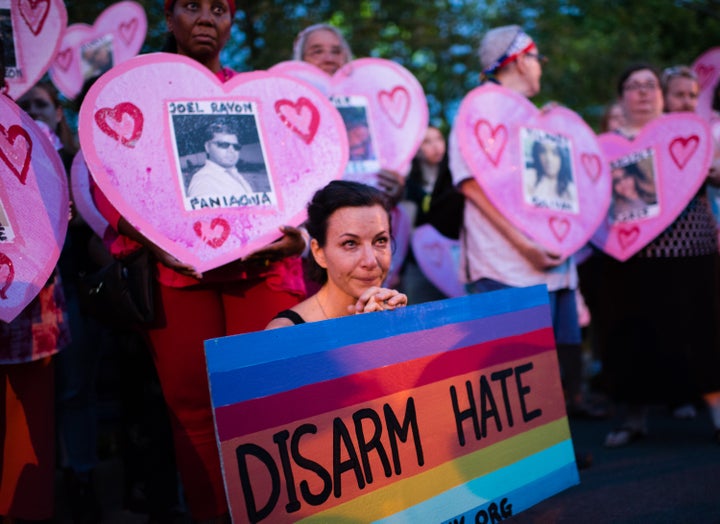 Forty-nine people were killed and 53 wounded before he was shot dead by police.
Mateen swore allegiance to Islamic State in a phone call to authorities before the attack.
President Obama said: "As a nation, we've also been inspired by the courage of those who risked their lives and cared for others. Partners whose last moments were spent shielding each other.
"The mother who gave her life to save her son. The former Marine whose quick thinking saved dozens of lives."
It remains the deadliest mass-shooting by a single shooter in the history of the United States.
#JeSuisIstanbul
Turkish president Recep Tayyip Erdogan said the attack, which took place during the Muslim holy month of Ramadan, "shows that terrorism strikes with no regard to faith and values".
#JeSuisBaghdad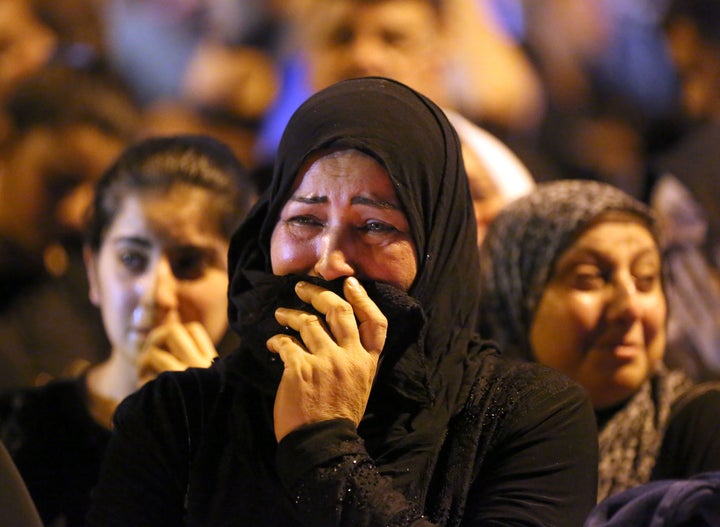 The deadliest of all the attacks occurred when a suicide bomber drove a truck filled with explosives into a busy shopping mall.
At least 292 people lost their lives and scores more were injured in the attack orchestrated by Islamic State.
One mourner at a memorial later said: "I say to Daesh (Islamic State), every time you bomb a place you make us more united."
#JeSuisBangladesh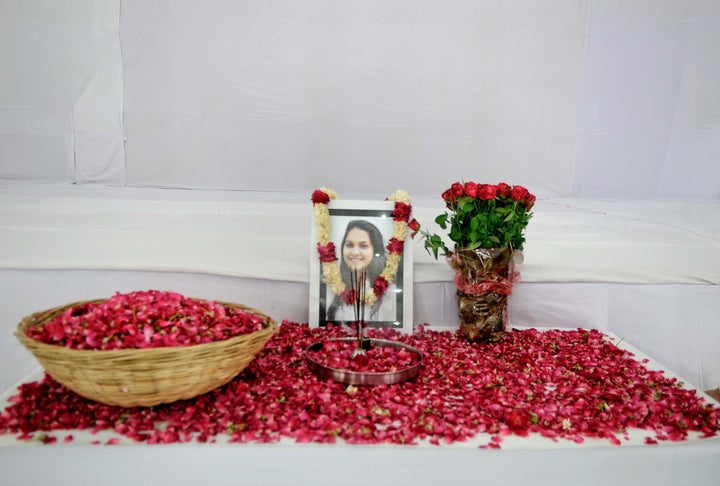 Islamist militants killed 20 people, including at least nine Italians and seven Japanese, inside an upmarket restaurant in Bangladesh's capital, Dhaka.
Five terrorists held hostages from the 1-2 July before the building was stormed by special forces commandos.
Twenty-two hostages and two police officers were killed in the ensuing gunfight.
Prime Minister Sheikh Hasina said: "It was an extremely heinous act. What kind of Muslims are these people? They don't have any religion."
#JeSuisNice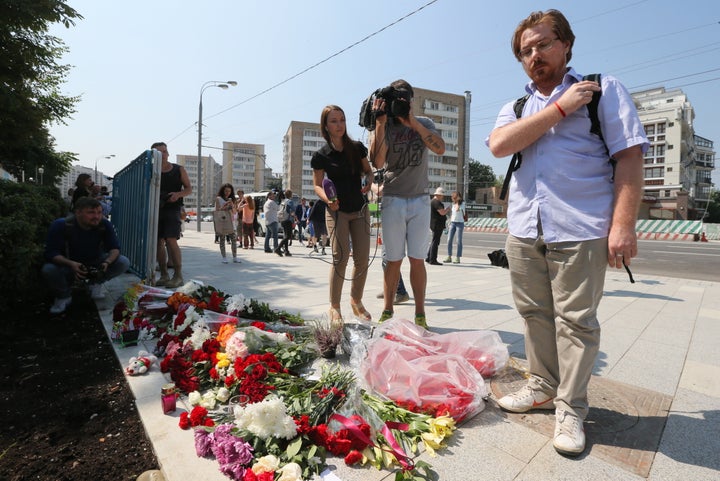 Details a re still emerging but eyewitness reports described "bodies everywhere".
President Francois Hollande said: "France is filled with sadness by this new tragedy. The terrorist character (of the attack) cannot be denied.
"All of France is under the threat of Islamic terrorists."
So again and in conclusion...