Mourners have left tributes to MP Jo Cox outside a polling station in the constituency she served.
Flowers, letters and a picture of Cox were placed next to steps leading into Batley Town Hall, which is being used today as a polling station for the EU referendum.
Voters were pictured walking past the long row of tributes as they entered and exited the polling station.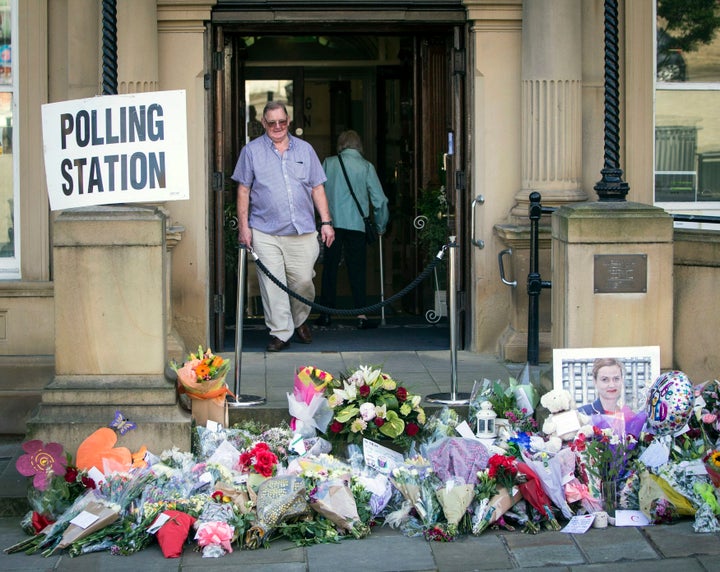 But the Press Association reported that tributes to Cox outside the polling station had angered some.
One social media commentator branded the move "disgraceful", while another said "tragic deaths should not be turned into political weapons".
Cox was shot and stabbed to death outside a surgery in her constituency of Batley and Spenn last Thursday.
READ MORE: