The murder of Jo Cox has sparked debate over whether politicians and media outlets are politicising the nature of her death.
After news that the former Oxfam worker was stabbed in her constituency on Thursday, several pundits and a colleague close to Cox debated whether it was appropriate to discuss her death through the prism of politics.
Owen Jones, the Daily Star newspaper and commentator Alex Massie were all engulfed in the row.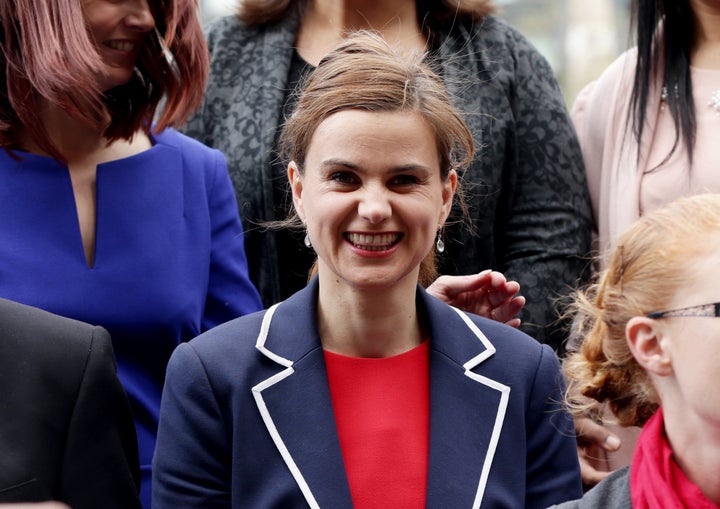 Labour MP Neil Coyle also became a target of criticism after an Thursday night interview on Newsnight.
Coyle described the 41-year-old mother of two as being "full of love" and claimed the "sick" attack against her was motivated by hate.
One eye-witness to her death claimed the killer shouted "Britain first", a phrase shared with the name of a far-right party, when he shot and stabbed her.
"Jo was full of love: love for her family, her constituency, love for her job," Coyle said on Newsnight. "She loved being an MP and love for the issues that she campaigned so tirelessly on.
"For that love to be destroyed in a mindless but premeditated attack by someone motivated, it appears, by hate, is completely sick."
In the same interview, Coyle discussed the Brexit campaign, saying that it was "very dangerous" and had inspired hard-right extremism.
"The kind of nonsense they inspire online from anonymous accounts, and actually the core content of the poster they launched today, look at what they are putting out," Coyle said.
"I think that they are very dangerous and they risk inspiring extremist elements on the hard-right in this country."
His comments were criticised by those who believed the MP had attempted to make "political capital" of Cox's death.
The issue of whether Cox's death had been politicised escalated when the Daily Star newspaper called her killer, a man reportedly with a history of mental health issues, a "Brexit nut".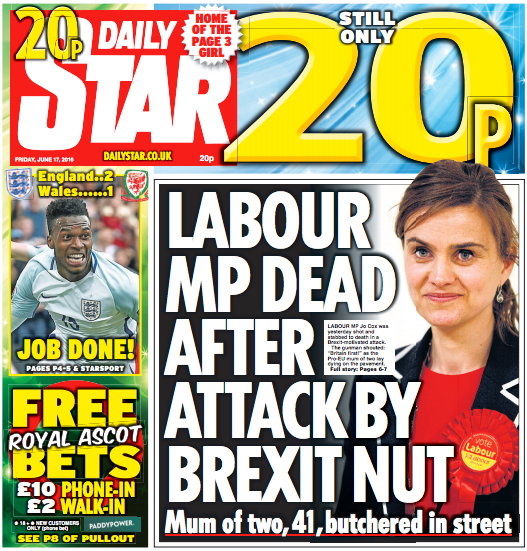 The paper came under fire from those who again accused it of drawing politics into Cox's murder.
"Politicising the death of an innocent woman for a headline," lamented one Twitter user. "You should be ashamed of yourselves."
But journalist Owen Jones weighed into the debate soon after, noting that the coverage of one of fusileer Lee Rigby's murderers largely excluded history of Michael Adebowale's mental illness.
After posting the tweet, Jones went on to defend those who said the murder may have been politically motivated.
"It is not politicising a disgusting murder to understand whether, in part, it was politically motivated," he wrote. "It is just the truth."
The Spectator's Alex Massie caused controversy with a piece that took aim at Nigel Farage and the 'Leave' EU campaign.
"No, Nigel Farage isn't responsible for Jo Cox's murder," Massie said. "And nor is the Leave campaign. But they are responsible for the manner in which they have pressed their argument," Massie wrote.
"When you encourage rage you cannot then feign surprise when people become enraged. You cannot turn around and say, 'Mate, you weren't supposed to take it so seriously. It's just a game, just a ploy, a strategy for winning votes'," he added.
Massie also referenced a poster released by Ukip earlier on in the day that Cox was killed. It depicted a horde of migrants with the caption "BREAKING POINT: The EU has failed us all".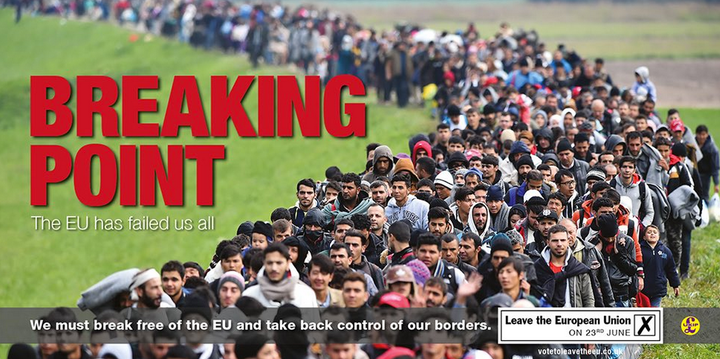 He wrote: "When you shout 'BREAKING POINT' over and over again, you don't get to be surprised when someone breaks. When you present politics as a matter of life and death, as a question of national survival, don't be surprised if someone takes you at your word.
"You didn't make them do it, no, but you didn't do much to stop it either."
The article appeared to have been pulled down temporarily, with some posting screen-shots to suggest some parts had been swiftly changed."
It had originally referred to Boris Johnson, Michael Gove and MEP Daniel Hannan - all prominent pro-Brexit campaigners.
The article garnered huge praise from some, including legal expert David Allen Green, who called it "outstanding".
It was castigated by others for its handling of Cox's death, Times columnist Tim Montgomerie writing: "There should be freedom to politicise events but at least establish facts first".
While one Twitter user said Massie should embrace the "politicising" criticism, saying the journalist "bravely shows why it's far too late for that".