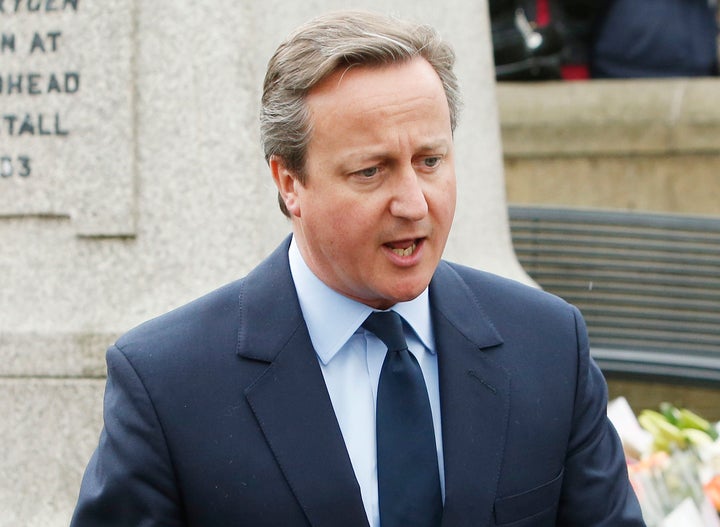 David Cameron has paid tribute to killed MP Jo Cox by sharing the much-loved politician's final article she wrote in support of a 'Remain' vote days before she died.
The Prime Minister sent a tweet which applauded Cox's "strong voice" in the group fighting for Britain to stay in on June 23.
He said she would be "badly missed" and included a link to the final article she wrote for the Mail on Sunday in support of Remain - republished again today by StrongerIn.
The article itself touched on her passion for quelling the concerns of those worried about immigration.
It has received tens of thousands of shares on social media and was praised by pundits and commentators for its thoughtfulness.
A fiery advocate for refugees and migrants' rights, Cox has long been a supporter of the EU.
She was the director of Oxfam's campaign for trade reform in their Brussels office and went on to become the charity's head of humanitarian campaigns in New York between 2007 and 2009.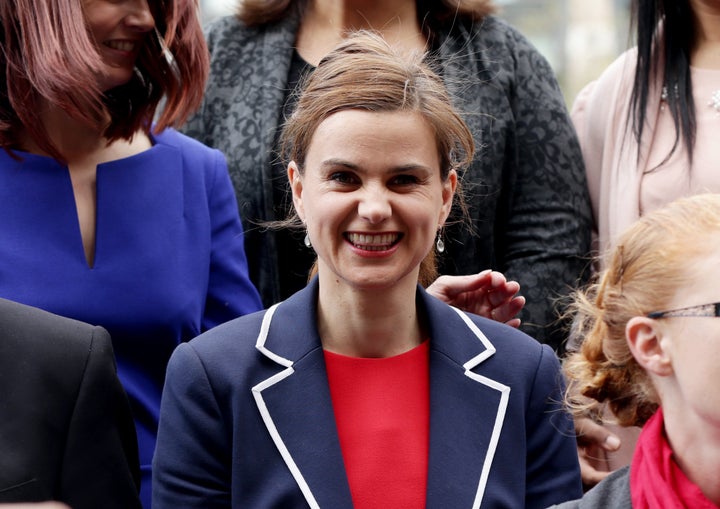 The re-publishing of her article comes after a poll revealed voters were more likely to back staying in the EU after the mother-of-two's death on Thursday.
Before she was shot and stabbed outside a constituency surgery 45% of voters polled said they would be "delighted" in the event of a Brexit.
That dropped seven points to 38% after the shocking incident.
The questions were being asked of members of the public at the exact same time news of Cox's death broke. ComRes analysts were said to be "amazed" by the marked change of heart.
Social media users praised her words of support for the EU being promoted by Cameron today, one writing: "Jo believed in the remain campaign, she believed in helping refugees, she believed in equal opportunities, the list is endless."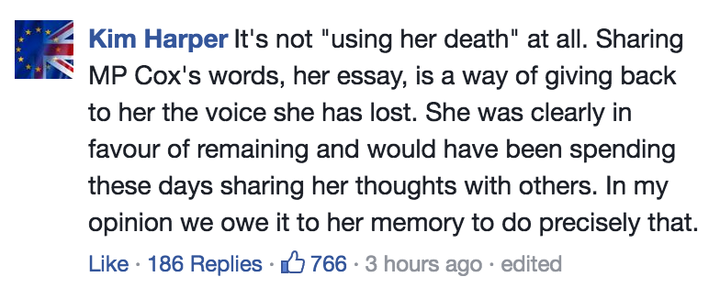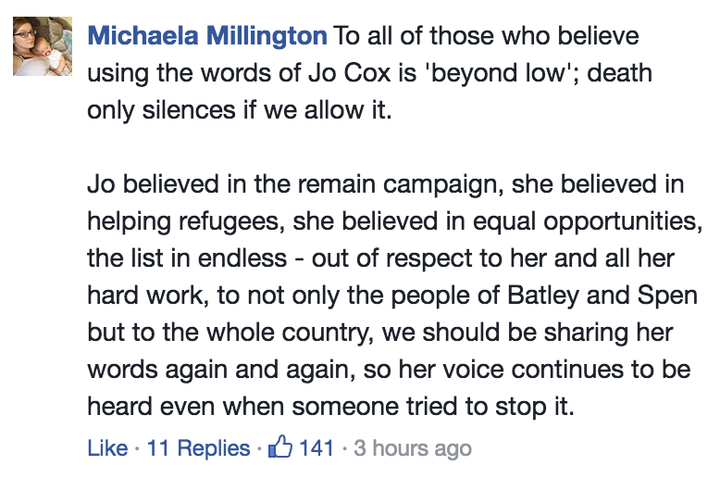 One commenter even went so far as to claim that those who attacked the republishing of Cox's article were in agreement with the man arrested in connection with her death, Thomas Mair.
They said others responses had been "disgraceful and disgusting".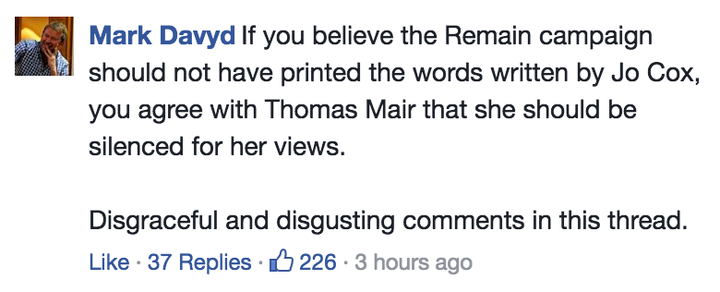 It comes as campaign activity on both the 'Leave' and 'Remain' sides began again in the run up to next Thursday's historic referendum.
Official events, appearances and speeches by key figures in both camps were suspended in the aftermath of Cox's killing this week.
The MP's final article, republished today, said she agreed with David Cameron that Britain was "stronger, safer and better off" in the EU.
She had written: "There is now an unprecedented consensus that leaving the EU would hurt our economy and hit our pockets.
"We cannot allow voters to fall for the spin that a vote to leave is the only way to deal with concerns about immigration.
"We can do far more to address both the level and impact of immigration while remaining in the EU. I very rarely agree with the Prime Minister but on this he's right: we are stronger, safer and better off in."