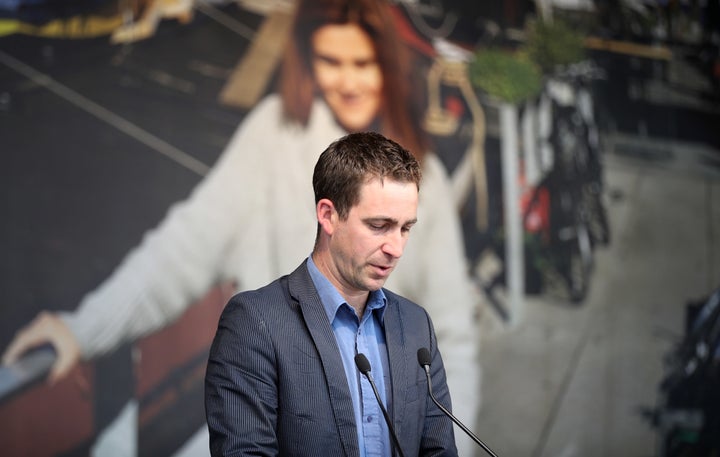 The widower of murdered MP Jo Cox has accused Nigel Farage of "spreading prejudices" and condemned the famous 'breaking point' poster used to campaign for Britain's exit from the EU.
Brendan Cox spoke of the need to combat the "insidious creep of extremism" in Europe and the US ahead of a meeting with President Obama.
He took aim at Farage in a piece for the New York Times on Friday, saying that while his wife's death was an "aberration" but other factors such as the 'breaking point' poster and the media's routine "demonisation" of refugees made further despicable acts more likely.
"Members of Parliament don't get murdered in Britain; this horrific event was surely an aberration," he wrote on Friday.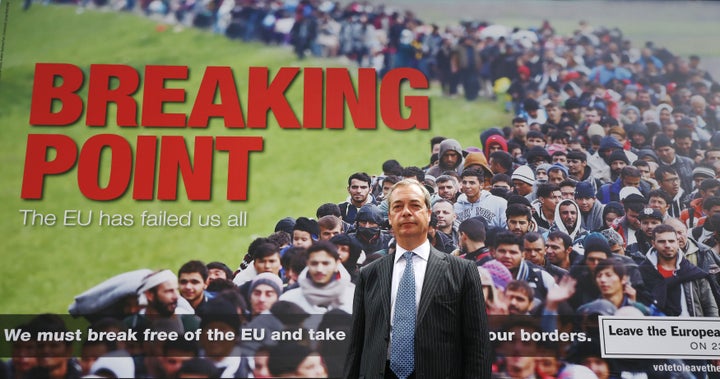 "Yet it happened in a context that makes such aberrations more likely — one in which pro-Brexit posters featuring a picture of Syrian families seeking safety claimed the country was at 'breaking point' and in which parts of the media routinely demonize migrants and refugees."
Cox also accused Farage of "spreading prejudice towards Romanians" and decried rising levels of intolerance across the world.
"In France, the National Front leader, Marine Le Pen, smears Muslims," Cox wrote. "In Hungary, Prime Minister Viktor Orban peddles hatred of refugees.
"In Britain, the former leader of Ukip, Nigel Farage, spreads prejudice toward Romanians. And in the United States, the Republican presidential nominee, Donald J. Trump, insults Mexicans and Muslims."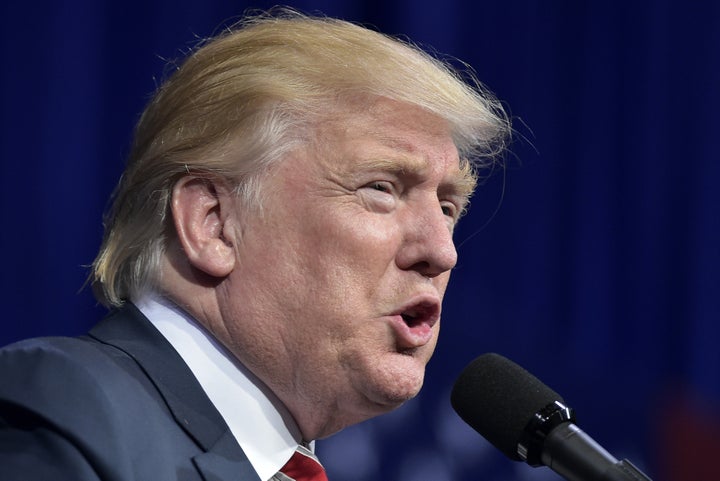 Cox wrote his piece ahead of a visit to New York, where he is attending Barack Obama's summit meeting on refugees.
According to Financial Times chief political correspondent Jim Pickard, Cox and his two children are due to meet the US president.
Cox outlined in his New York Times piece how he hoped to win over the "silent majority" of people who "deplore the incitement of hatred but who may have real concerns about immigration, security or the pace of change in their communities".
"Activists need to work more effectively — whether with labor unions or the big businesses, religious groups or sports people — to unite institutions that stand for tolerance and diversity into a cohesive block."
The by-election to elect a new MP for Jo Cox's former constituency will take place on October 20. The man charged with her murder, Thomas Mair, will go on trial in mid-November.
The Huffington Post UK contacted Ukip for comment but had received none as this story went live.
READ MORE:
Related